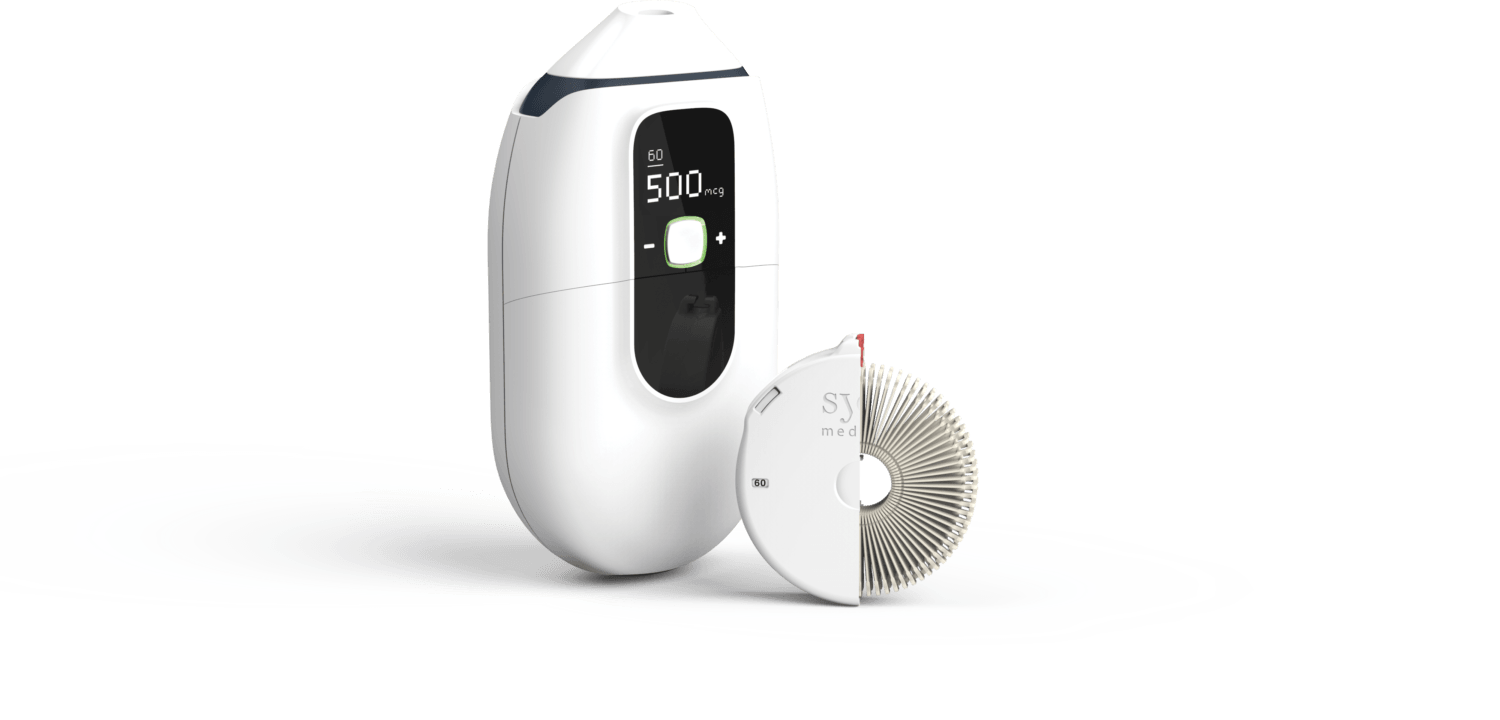 Syqe Medical, an Israeli pharma-tech company, recently launched its newest administering device for cannabis in the form of a non-combustion inhaler.
The Syqe Inhaler™ is the company's flagship product that utilizes innovative technology to administer proper doses of cannabis for medical marijuana patients in Israel. Syqe's breakthrough drug delivery technology introduces complex respiration technique automation, electronic selective dosing, remote clinical monitoring and dose control.

This comes as the result of eight years of research and development – including rigorous testing through multiple clinical trials.
The findings of these studies reveal that the Syqe Inhaler provides measured, uniform doses, and is safe and efficient for the treatment of chronic pain. In addition, the studies find that the delivery of cannabis using the inhaler reduces the psychoactive effects, by providing precise efficacious low doses of ∆9-THC (the main psychoactive component of cannabis) measured in micrograms.
The Syqe Inhaler has been found to be convenient and beneficial for both patients and physicians, who can control the treatment in smart precision, enabling continuous robust clinical follow-up.

Enabling Physician Adoption of Medical Cannabis
The Syqe Inhaler™ and all supporting clinical research are poised to unlock the global medical cannabis market with the elimination of uncertainty surrounding dosage administration and alleviating physician concerns with regards to adverse events and psychoactivity. In turn, this will enable greater physician adoption of medical cannabis.

According to Perry Davidson, Founder and CEO of Syqe Medical, 80% of medical marijuana patients use forms of inhalation to receive the benefits of cannabis. The creation and use of an inhaler are safer for those with respiratory health issues since it does not include combustion like a traditional vaporizer.

"…For too long, physicians who wish to treat [medical marijuana] patients have been without the most basic clinical knowledge on dosing, efficacy and adverse events of cannabis. For eight years, Syqe has been developing proprietary technologies for the administration of raw plants, and through our clinical trials, we were able to determine the recommended dosage of inhaled cannabis down to the microgram. This launch marks the beginning of a new chapter in pain treatment, one in which physicians can confidently prescribe precise dosages of cannabis, and patients can reap the rewards, effectively and responsibly."
How It Works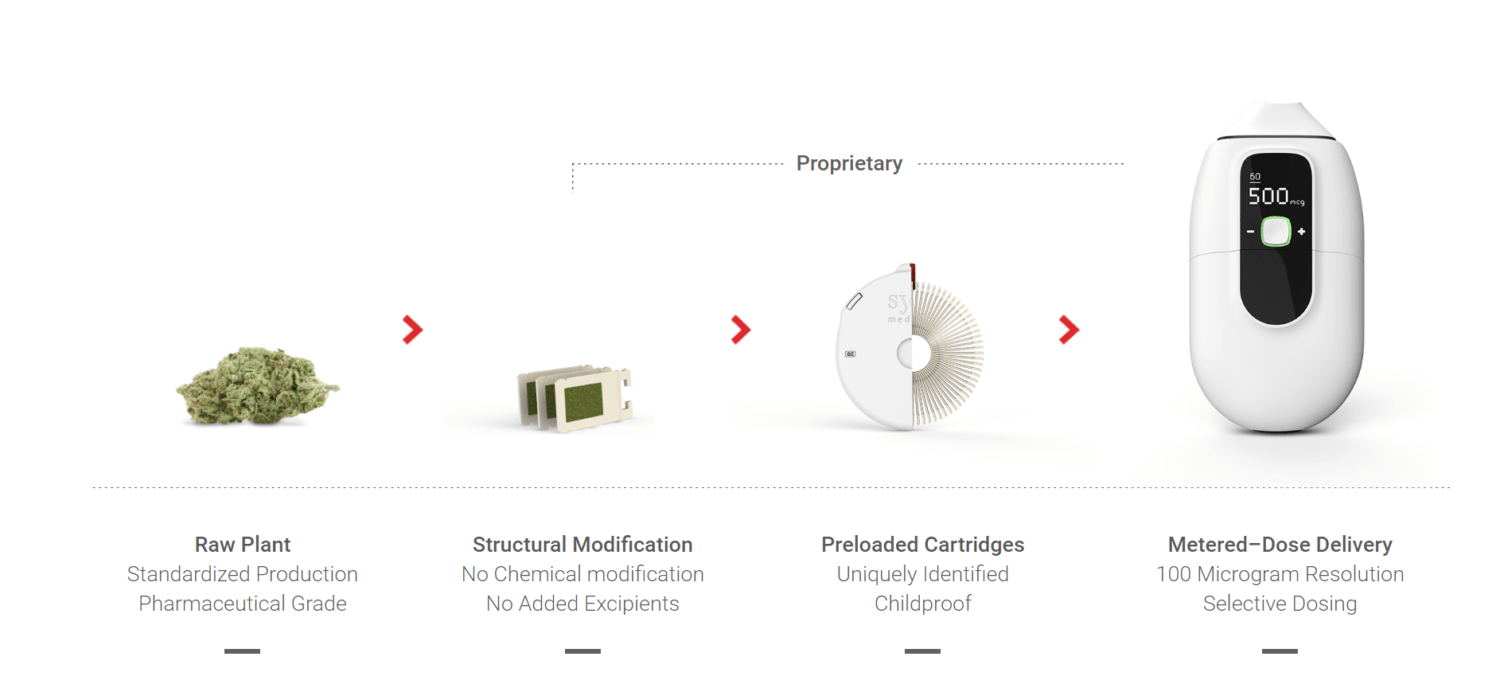 Syqe Medical uses only cannabis produced under controlled pharmaceutical standards, from the planting stage through its administration via the Syqe Inhaler. Whole cannabis flowers are milled in a unique process that preserves the plant's medicinal properties, nothing else is added or changed.
The inhaler also comes with proprietary components such as childproof, preloaded cartridges called VaporChips™ Each chip holds a precise and uniform amount of raw cannabis and releases the naturally found molecules in the plant to the patient for treatment. The Syqe Inhaler™ helps reduce the psychoactive effects of the plant and administer rapid relief without the exposure of the harmful effects of smoking. The device is easy to hold and operate, and can be used unobtrusively and discreetly. No contact with the plant or prior preparation is required by any patients.

Additional features of the Syqe Inhaler™ include:
Electronic Selective-Dosing: Allows for high-resolution personalized dosing by a patient or remotely by a physician
PulseBreath™: Enhances adherence and absorption by automating complex inspiration techniques
ActiveFlow – Enables a wide range of varying inspiration rates by modulating airflow based on patient inspiration in real-time
Regulatory Approval
The Syqe Inhaler™ has received the world's first regulatory approval from the Israeli Ministry of Health as a medical device combined with cannabis and will be available for purchase by licensed patients in Israel.

The devices will be marketed and distributed by Teva Israel.