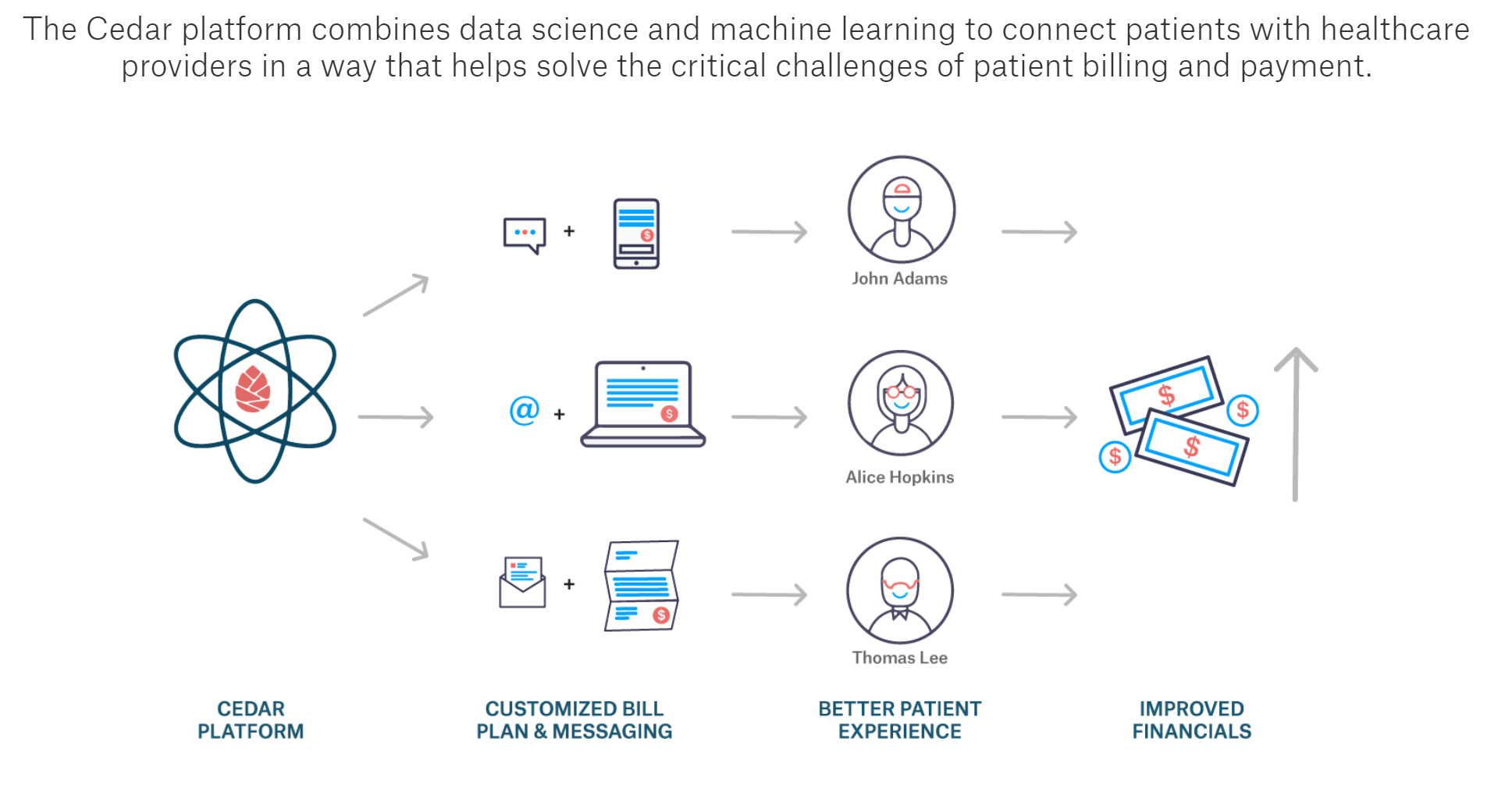 Cedar has announced the expansion of its patient payment and engagement solution, Cedar Pay, with innovative features designed to guide patients to the best resolution for common insurance-related issues.
Patients are half as likely to pay claims with unexpected insurance adjustments (such as common denials) than they are for standard adjustments (such as a deductible), as identified by Cedar data. The gap is driven by the failure of most billing communications to proactively give patients the context to understand why their bill is unexpectedly high and guidance on how to resolve the issue. With the latest release, Cedar introduces features designed to prevent confusion and help patients reach a resolution quickly without the need to call their provider.
New features of the patient payment platform include:
·  Digital insurance capture – Insurance claims are most commonly rejected due to invalid or missing data, causing resolution headaches for providers and patients alike. With digital insurance capture, patients with out-of-date, incorrect or missing insurance information are flagged and proactively sent a communication encouraging them to update their information via online or mobile interface. They are empowered to easily update incorrect personal data and provide correct primary, secondary and tertiary insurance information. This action enables providers to re-adjudicate the claims using the updated patient insurance data, thus reducing inbound call volume, enhancing collections accuracy and delivering a streamlined patient experience. 
·  Smart claims messaging – Nearly every healthcare provider receives significant inbound call volume related to denials claims, making up nearly 30% of call center volume, based on Cedar data. With the latest release, patients are given easy-to-understand messaging and alerts on why a claim was denied and next steps to resolve the issue. The interactive digital experience provides patients with prioritized recommendations for bill resolution based on historical data, including options to contact insurance, update insurance information and pay their balance.
"Cedar is committed to expanding our platform to guide patients beyond just payment to a more holistic approach of balance resolution," said Alex Zhang, Head of Product at Cedar. "By addressing common pain points with user-centric design and historical data insights, we are able to greatly simplify the complexities of medical billing for all patients and improve financial outcomes for providers."
The new features are now live for select Cedar clients and will be continually optimized as more clients adopt the enhanced capabilities.