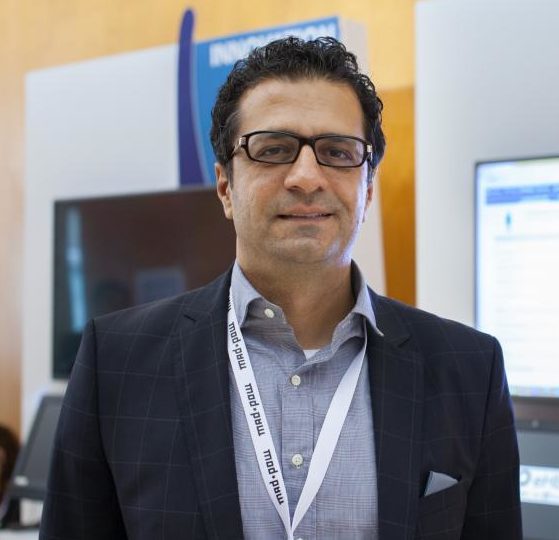 Payers have long realized the value of leveraging disparate data sets to gain greater insight on patients, with popular data sources including claims, electronic health records, and surveys on social determinants and behavioral health.
More recently, health plans have begun to appreciate another source of data that can help them avoid missed revenues, predict emerging conditions and improve risk management: laboratory data. This category includes data on critical health factors such as cholesterol levels, red and white blood cell count, blood glucose levels and hemoglobin A1C, for example.
In particular, lab data can offer important insights to payers when combined with predictive analytics by helping discover unrecorded conditions that warrant an adjustment to patient risk scores. Accurate risk assessment is imperative for Medicare Advantage (MA) plans, which must capture comprehensive risk-adjustment factors (RAFs) to be fairly compensated for providing the complex care that the MA patient population frequently requires.
In the past, payers' clinical teams have sometimes leveraged lab results as a valuable source of data for decisions on treatments and prescriptions. However, due in part to organizational siloes and fragmentation, payers' business and financial teams have not fully taken advantage of lab data's value in predictive modeling to develop prospective risk profiles for their patient populations.
Below are three ways that payers can leverage lab data analytics to make the best decisions about affordable, quality care today, based on what is going to happen tomorrow.
Avoid missed risk adjustment revenues:  Consider the example of an MA plan that enrolls new members at the beginning of each year. These plans generally have extremely limited visibility into the historical data of new members, in contrast with existing members, for some of whom the plans may have years of medical data on file. This gap in new members' data can lead to unrealized revenue as a result of unrecorded conditions in these patients' risk profiles.
Here's how: A majority of new MA members are new to the program entirely – having either migrated from traditional Medicare or having become eligible for MA for the first time. As such, their RAF scores are based only on age and do include the relative value of their health risk.
By default, Medicare sets reimbursement at the minimum payment for age, which can significantly undervalue the amount that a health plan is entitled to in order to be properly compensated for the patient's risk. If the RAF score is not adjusted during the first year of enrollment, which is often the case, reimbursement will remain the same in year two if the member re-enrolls, even as patient risk continues to increase.
Now, consider how the same MA plan could leverage historical lab data at the beginning of the year to avoid missed revenues. Using a substantial collection of the plan population's historical lab data and financial outcomes, the plan can identify conditions that new patients may be likely to have used prospective predictive models. Uncovering these previously unrecorded conditions can result in increases in patient risk scores, enabling health plans to be properly reimbursed on a more timely, accelerated basis for caring for higher-risk patients.
1. Improve care management
Early identification of emerging chronic conditions gives plans a significant advantage in managing the risk of new member populations and mitigates the risks of predictable, high expenditures. Specifically, the early prediction of RAF scores allows an opportunity to service high-risk RAF members in the first half of the year and be proactive versus reactive. MA plans are increasingly under pressure by CMS to not only record risk adjustment conditions but also leverage this insight to support patients.
Having earlier visibility and analytics can empower MA plans to both capture risk information, anticipate what might occur and manage their networks and other resources to deliver better care, thereby improving patient outcomes and improving their position with CMS.  Historical lab data enriches electronic health records data for existing members, enhancing plans' ability to predict new conditions that are likely to surface, which then translates to a more accurate capture and enhanced revenue to address these new conditions.
For MA plans, it pays to gather data about new members sooner rather than later. The ability to identify high-risk members at the beginning of the plan year provides greater opportunity for interventional efforts to be successful, enabling plans to deliver timelier patient care and address emerging conditions before they become costlier and more complex.
2. Prioritize optimal interventions
Understanding how risk and diseases are evolving at an individual member level proactively using laboratory data through the right analytics models can also give health plans and their provider networks a lens into what specific interventions are going to have the highest likelihood of mitigating risk and downstream costs for specific patients.
For example, the right analytics platform that has a causal model in their suite of capabilities can identify a diabetes prevention and weight loss program as being the best, the immediate course of action for one patient but suggest a different prioritized list of tailored care management strategies for a different individual. This, coupled with the ability to study and plan across specific providers and sites of care, is powerful for regional and national MA Plans.
3. Better outcomes, healthier members
While using lab data holds the potential to help health plans capture all the reimbursement dollars they're entitled to, its benefits reach far beyond the financial realm. Health plans that take full advantage of lab data can realize improvements to patient care and member satisfaction by identifying risks that require early interventions to prevent emerging conditions from growing more acute. As value-based contracts proliferate, payers and providers will increasingly look to lab data for predictive insights that will enable them to manage greater risk.
Hossein Fakhrai-Rad is the Founder and President of BaseHealth, a population health management IT company applying the best of evidence-based expert systems and machine learning to the analysis of large Medicare and Commercial health network memberships.