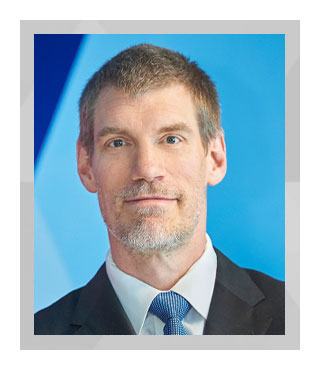 Mount Sinai has appointed Andrew Kasarskis, Ph.D., an internationally recognized expert in biomedical data as the health system's first-ever Executive Vice President and Chief Data Officer (CDO). In this new role, Dr. Kasarskis will facilitate the accessibility and sharing of clinical, financial, and administrative data, and open application development, all in support of better patient care, decision-making, and healthcare innovation.
Accelerating Data-Driven Discovery and Patient Care
Mount Sinai is among the first large healthcare systems to explicitly define this role to advance patient outcomes, innovation, and research. Dr. Kasarskis will take the lead in driving simplification, transparency, and use of Mount Sinai's digital assets, supporting entrepreneurial activities at the Icahn School of Medicine at Mount Sinai, and adopting key performance metrics to determine both the impact of infrastructure improvements and the success of each data-driven project going forward.
By building a data-driven environment where we can assess hospital initiatives for impact, we can achieve a much faster loop to identify treatment-related issues and opportunities access the necessary data to address them, conceptualize interventions that have the potential to deliver positive patient outcomes, and realize the benefits more quickly and to a much greater extent than was previously possible" said Dr. Kasarskis.
In meeting the objectives of this new role, Dr. Kasarskis will work closely with Kenneth L. Davis, MD, the President, and Chief Executive Officer of the Mount Sinai Health System and Kumar Chatani, Executive Vice President and Chief Information Officer at Mount Sinai, who will lead the implementation of the necessary infrastructure to enable system-wide data sharing through standards-based data architecture and interoperability that enables Mount Sinai and partners to deliver value across disparate technology and infrastructure.
Importance of Chief Data Officer Role
The creation of this position builds on Mount Sinai's reputation as one of the most innovative healthcare and research organizations in the country by putting data front and center in its organizational efforts to better patient care. Mount Sinai is recognized as a leader in data science capabilities and applications. In addition to Mount Sinai's rich expertise and industry leadership in data science, its large, diverse patient population, robust research programs, and history of launching data-intensive businesses provides the healthcare system a unique opportunity in this space.
"The CDO position will play a crucial role in continuously advancing Mount Sinai's capabilities for our patients and the entire healthcare system. We knew we needed a leader with deep expertise in the development of medical and research technologies that can harness information and deliver invaluable insights into the genetics and pathology of diseases, which is a rare combination of expertise to find," Dr. Davis says.  "We are excited about Dr. Kasarskis's vision to encourage more data-driven commercial partnerships, spinoffs, and patient initiatives to address healthcare needs."
Dr. Kasarskis Bio & Background
Dr. Kasarskis has more than two decades of expertise in managing research and technology development projects in software engineering, drug development, human and mouse genetics, and other biological research applications. Prior to joining Mount Sinai, he developed genome databases at Stanford University participated in the launch of Sage Bionetworks, a not-for-profit medical research organization that advances human health through by making science more open, collaborative, and inclusive, and held senior positions with Pacific Biosciences, Rosetta Inpharmatics, and Merck.
Prior to this appointment, Dr. Kasarskis served as Director of the Icahn Institute for Genomics and Multiscale Biology at the Icahn School of Medicine. He has stepped down from those roles but will retain his role as a Professor in the Department of Genetics and Genomic Sciences. He will also continue to conduct research in the development and application of technology in areas such as pathogen surveillance, pharmacogenomics, viral infections, and chronic disease.
Dr. Kasarskis earned his PhD in Molecular and Cellular Biology from UC Berkeley as well as a BS in Biology and a BA in Chemistry from the University of Kentucky.