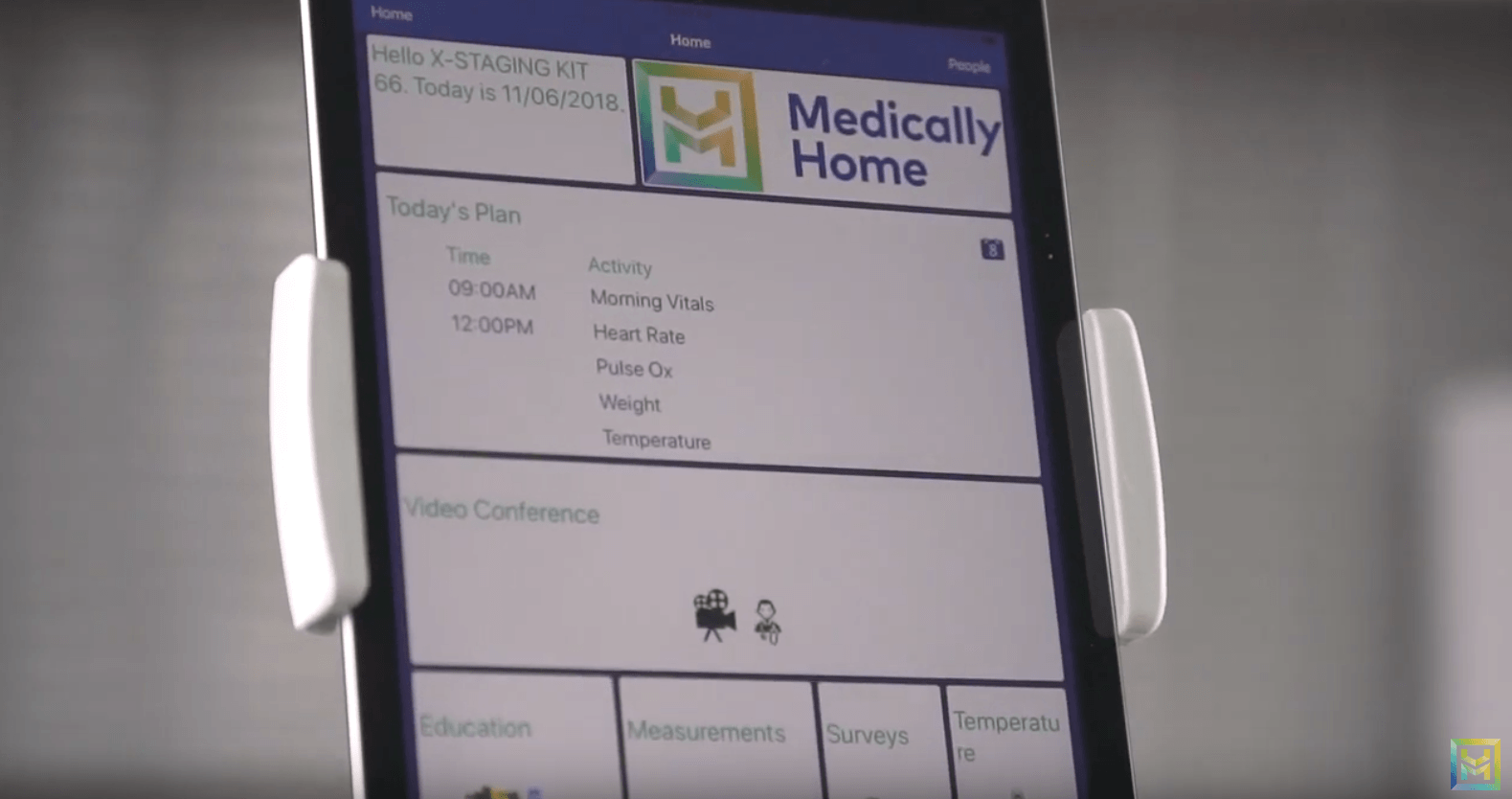 Medically Home Group, Inc., a Boston, MA-based technology-enabled services company has raised $10 million in Series B funding led by Cardinal Health and other investors. This strategic investment for Medically Home from Cardinal Health and other investors illustrates the rapid movement in the market for innovative value-based models. The company plans to use the latest round of funding to support scaling efforts and to realize a common vision of enabling cost-effective, patient-centric care.
Medically Home's Model For High Acuity Patients In A Home Setting
Founded in 2017, Medically Home is the first scalable, virtual hospital that allows medical providers to safely shift acute medical care from hospitals to patients' homes. The model changes, not just how we pay for healthcare, but how the care is delivered by:
– Increasing virtual capacity for hospitals without increasing fixed costs that are already a difficult burden (representing 65% of their revenues).
– Driving quality up, costs down.
– Lengthening the episode of care from the typical 4.5 days to 30 days to ensure clinically-stable patient endpoints at discharge, with no transitions/hand-offs during the episode of care
– Cutting costs by 30% of a typical-length hospital stay.
– Mobilizing services to the home that are typically centralized in a hospital, such as X-rays, catheters, lab tests, etc.
– Providing more human contact between patients and physicians with technology-enabled care – not less. Constant monitoring and on-demand access to your physician is something that traditional healthcare models cannot provide but it is inherent in the Medically Home model.
– Improving patient outcomes; research shows falls, risk of infection, problems sleeping, and cognitive decline all improve while being treated in the home.
– Treating patients in the comfort of their own homes, surrounded by family and pets.
Medically Home Program Eligibility
Healthcare providers are increasingly turning to Medically Home's clinically-validated program, to deliver an improved patient experience for:
– high and medium acuity patients with common medical diagnoses (CHF, COPD, pneumonia, etc.)
– Selected elective post-surgical cases, currently requiring hospitalization (e.g. orthopedics, urology, and ENT)
– Oncology Patients
Why It Matters
"The Virtual Hospital is the next step in the evolution of our health care system. Many at-risk and at-capacity providers of care are looking for alternative care delivery sites to reduce unsustainable infrastructure costs," said Richard Rakowski, Chief Executive Officer of Medically Home Group. "Our model has been successfully treating patients for two years and the time to scale has come. Tailwinds are growing for our Medically Home program because the market is demanding creative, high quality, cost-effective solutions. More and more providers are embracing strategies to enable virtual capacity, that can substitute for its traditional inpatient settings."