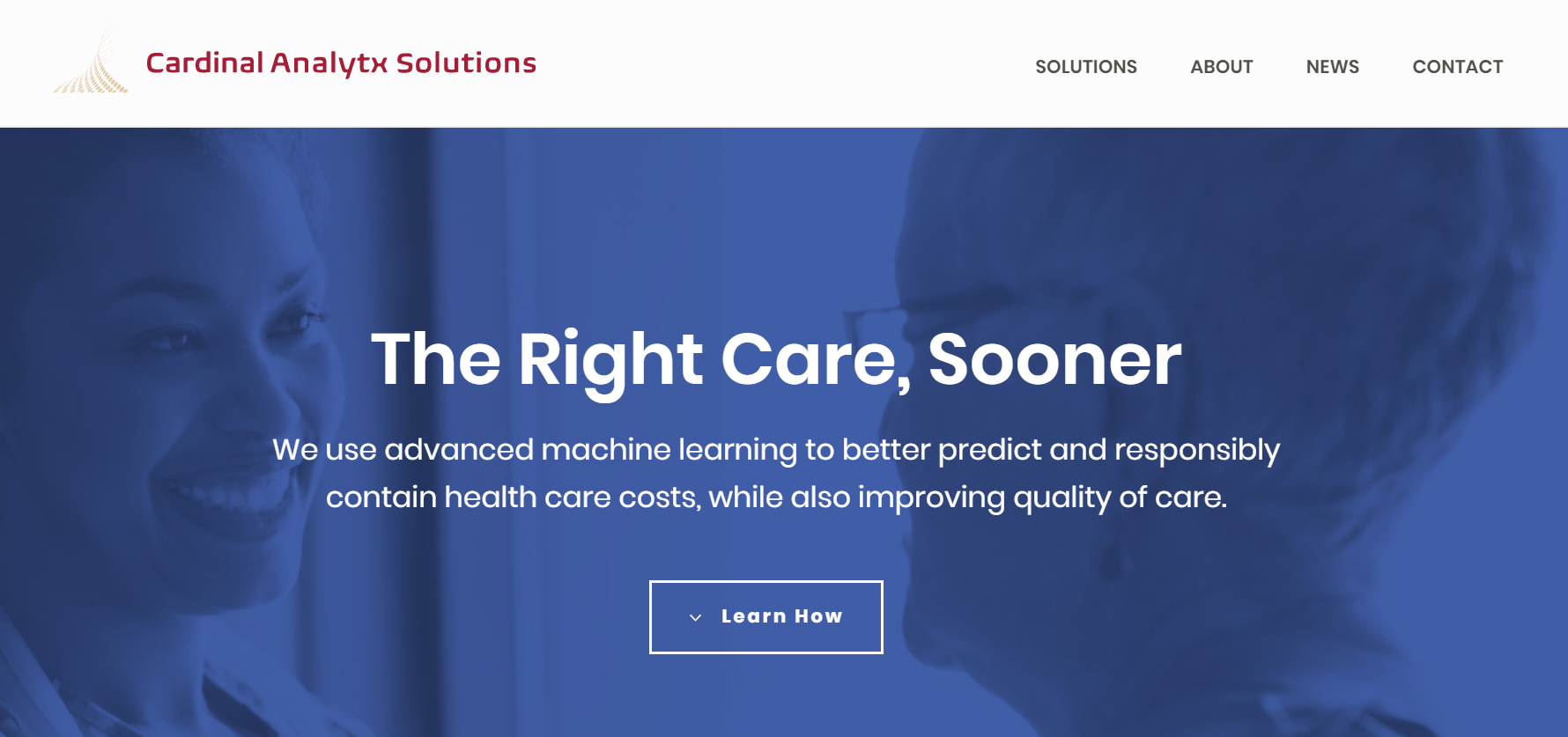 Cardinal Analytx Solutions, an artificial intelligence (AI)-enabled health insights company has raised $22 million in Series B funding round led by John Doerr including participation from GuideWell Mutual Holding Corporation, Blue Shield California and Premera Blue Cross.
Getting Ahead of High Cost Events
Health insurers, accountable healthcare providers and other health industry stakeholders recognize that U.S. health care spending growth and shortfalls in treatment outcomes are not sustainable. The most foresightful also realize that advances in computational tools to better predict risk and select risk mitigation options are ripe for transfer.
Sixty percent of high-cost members in any given year are new high-cost members and were not high cost in the prior year. Yet, current analytics approaches tend to focus on identifying existing persistent high-cost members, and then managing attendant care and costs. They focus on only 40% of the problem and address it after it appears.
Taking to Predictions to Actions
Founded by Stanford professors Drs. Arnie Milstein and Nigam Shain in 2017, Cardinal Analytx integrates predictive insights with meaningful actions, identifying people at high risk of rising cost and worsening health in the future and matching them with interventions to prevent their decline. The system assesses the ability to impact individuals' clinical trajectory – or likelihood to benefit from an intervention – to steer them toward better health outcomes. Cardinal also can predict specific types of high-cost, high-acuity events well in advance, providing the lead-time needed to match members with higher value providers in a timely manner
Recent Traction
After a number of successful pilots, Cardinal Analytx announced its first multiyear customer, Premera Blue Cross, earlier this year. The company plans to use the new round of capital to enable Cardinal Analytx to rapidly extend its lead in the innovative use of machine learning to drive proactive healthcare through investments in talent and technology.
"We take great pleasure in welcoming John Doerr to our board and are honored by the investments from his family fund, our strategic health plan partners and other leading investors," said Cardinal Analytx CEO Linda T. Hand. "The new growth funding positions us to capitalize on our early commercial traction and robust pipeline. We expect to quickly extend our leadership in the use of AI to accurately predict rising risk and future costs, and deliver actionable insights."