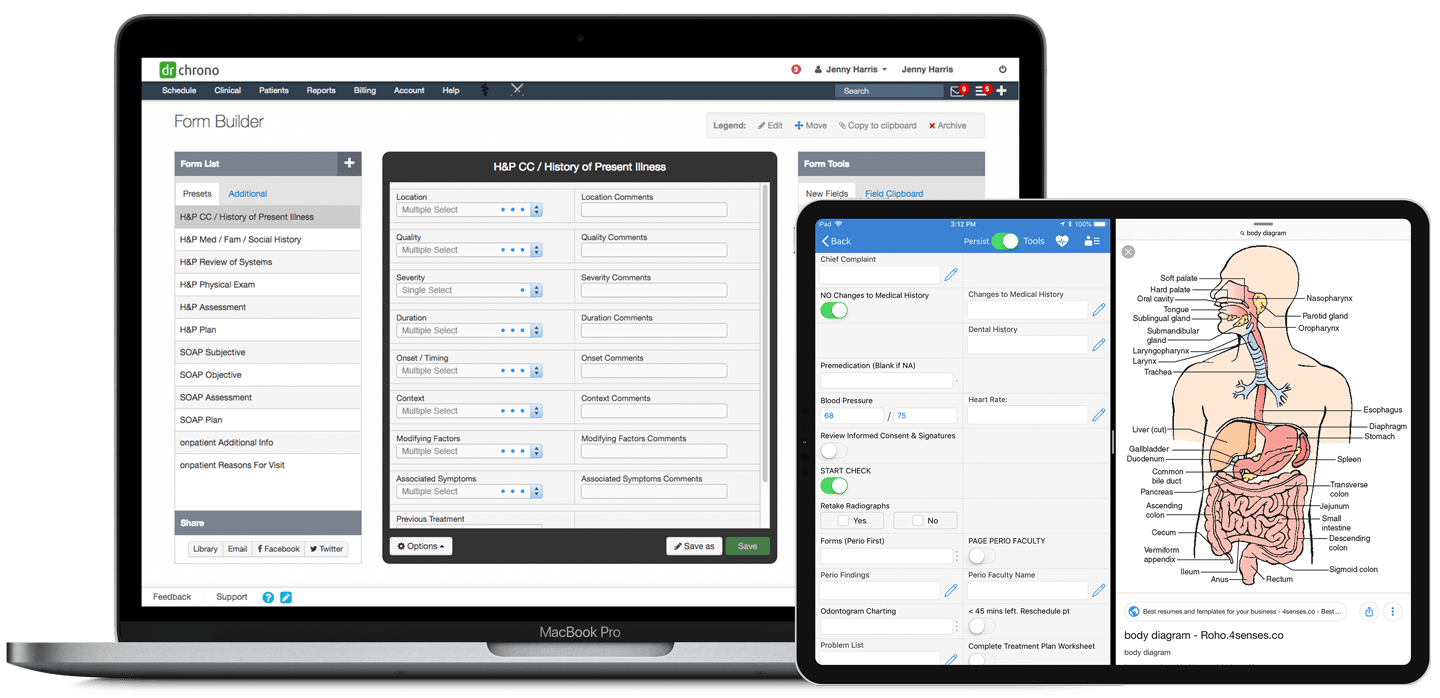 DrChrono Inc., an EHR provider for medical practices, today announced the availability of Chart by Voice for the iPad EHR app. This new feature provides voice command for hands-free charting enabling clinicians to easily maneuver through a patient's chart and quickly transcribe clinical notes by voice command in the EHR.
How 'Chart by Voice' Works
This new feature provides a more streamlined experience for patient encounters as well as faster charting. For example, clinicians can now use voice commands such as "next field" to switch to the next field or say, "next paragraph" to add a line break instead of manually tapping on the screen. Clinicians can ask in the EHR app for example "What can I say?" and a glossary will appear with all voice commands available.
'Chart by Voice' Benefits for Psychiatry
"Chart by Voice is beneficial especially to the field of psychiatry allowing the physician to talk directly into our iPad EHR app to chart as an alternative to having to type in the information, providing a more hands-off device experience," said Daniel Kivatinos, Co-Founder and COO of DrChrono "Our goal at DrChrono is to continually develop new features and functionality that can enhance patient and physician interactions."