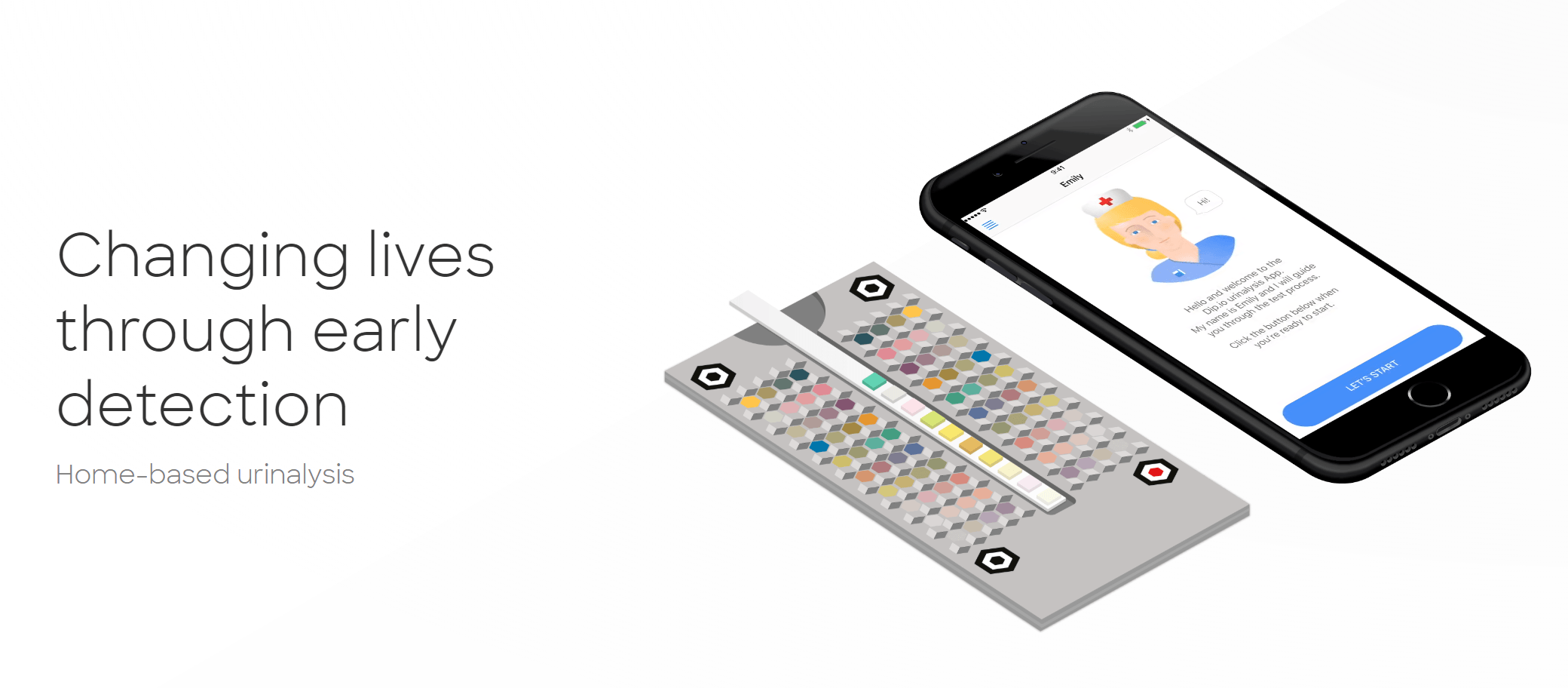 Healthy.io, an Israeli-based provider of FDA-cleared smartphone-based urinalysis has announced the results from its early detection of chronic kidney disease (CKD) pilot study with 2,000 NHS patients with diabetes. The pilot found improved test compliance (raising responses to 72% among patients who had previously not responded to testing reminders) and discovered previously undiagnosed cases of CKD (10 percent of those who took the test).
Financial Impact of CKD for the NHS
With a staggering price tag of £1.5bn per year, Chronic Kidney Disease (CKD) is becoming a major challenge for the NHS. With 1/10 adults already suffering from it, 20 million at risk, and only 40% complying with annual testing guidelines – rising costs are inevitable.
Detecting Albumin (a form of Protein) in urine early on the journey helps avoid CKD complications. That's why focusing on increased compliance with annual testing is highly effective from both an economic and clinical perspective. NHS Innovation Accelerator company Healthy.io has developed a system that allows patients to use their smartphone for a quick and easy Protein urine test at home (ACR). Testing is as simple as taking a selfie.
Patients use the Healthy.io ACR Home Based Urine Test Kit and a special smartphone app to scan an ACR urine test-strip in the comfort of their own home. Clinical grade findings are analyzed and securely sent to the patients existing electronic medical record for GP review.
UK Pilot Study Background & Results
This latest technology has been rolled out in partnership with Modality, a GP super-practice which treats 400,000 patients nationally. In total 2,196 patients with diabetes in the Hull and Airedale region who had not come into their GP surgery for the recommended test was encouraged to use the ACR test to look for early signs of chronic kidney disease.
Some 72% of patients who were issued the ACR home based test kit completed the test, resulting in 10% newly found cases of elevated Protein – indicating previously unknown kidney disease.
£678.49M ($877M USD) in Savings for the NHS Over Five Years
According to an analysis by the Analysis by the York Health Economics Consortium (YHEC) – a health consultancy and research organization –  if the test were adopted across the UK:
· £678.49M ($877M USD) in savings for the NHS over five years
· An additional 33,723 cases of CKD diagnosis, leading to better management of the condition, reduced progression and incidents of stroke, cardiovascular disease, and another excess cost.
· 1,361 fewer deaths from kidney disease over the same timeframe
· 11,376 fewer people having to face end-stage renal disease in the same time frame (this happens at the last stage of kidney disease when the kidneys fail and dialysis or a transplant are needed).
Why It Matters
"Our mission is to leverage the simplicity of the Selfie into a clinical-grade scan that drives higher compliance and reduced healthcare costs. We are proud to have partnered with the Modality team and receive such strong independent economic endorsement for the service and its potential at a national level. Ultimately, kidney disease is a huge healthcare issue both in the UK and across the world. More than 1.8 million people have been diagnosed with Chronic Kidney Disease in England and it's estimated that there are about a million who are living with the condition but without diagnosis," said Founder and CEO of Healthy.io, Yonatan Adiri.
"The ACR Home Based Urine Test Kit if adopted nationally in the UK could save millions of pounds each year spent on chronic kidney disease. More importantly, those at-risk patients including people living with diabetes and high blood pressure should be tested annually for early signs of Chronic Kidney Disease but many fail to get to their GP for that yearly test. The ACR kit could enable many more at risk people to test annually at the comfort of their homes, so driving compliance, tracking early kidney disease potential problems, which has got to be good news for patients and clinicians as it reduces possible health risks."
YHEC found that using Healthy.io's ACR self-test compared to standard care could save £472 ($610M USD) per patient over five years – with a scaled up saving to the NHS across the UK of £214.7M ($277M USD) over the same period, in patients with diabetes who weren't keeping up with proper testing regimes.
In addition, Healthy.io's ACR screening kit drove testing compliance to 71.8% in a previously non-compliant patient suffering group. Moreover, the study estimated that 3,463 cases of end-stage renal disease (ESRD) and 523 deaths would be prevented over five years with additional 22,946 cases of CKD being diagnosed for the diabetic population.  
The findings reflect a similar pilot program in the US with Geisinger and the National Kidney Foundation that found similar results.