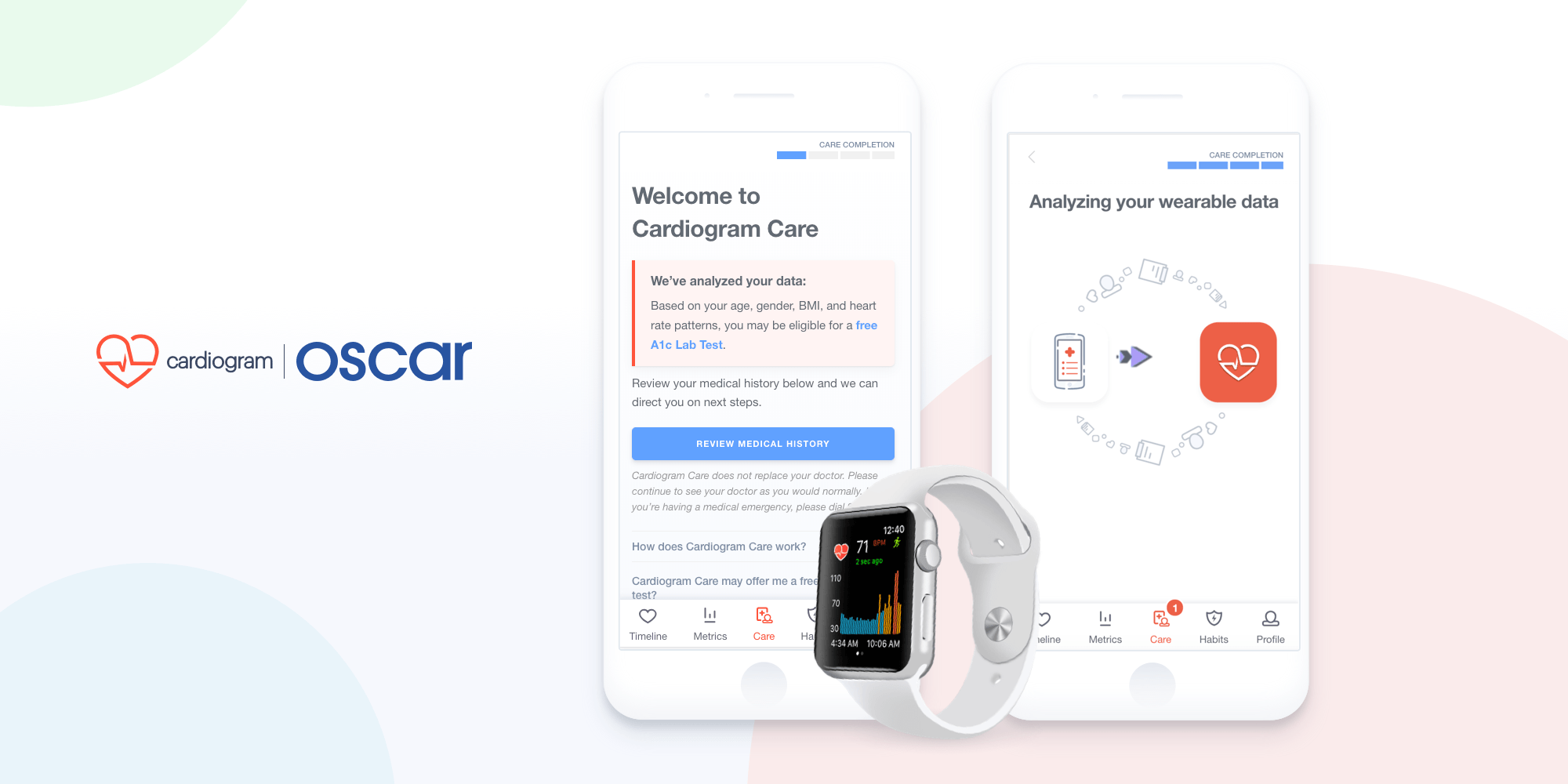 Cardiogram is a digital health company announced that it's wearable-based monitoring for atrial fibrillation and diabetes is now covered by Oscar Health Insurance, without paying out of pocket. The coverage will help provide end-to-end preventive care: continuous wearable monitoring, convenient testing, contextualized results, and clinical triage.
Impact of Chronic Conditions
For chronic conditions like diabetes, atrial fibrillation, hypertension, and sleep apnea, anywhere between 20–80% of cases are undiagnosed. These are people with serious, worsening medical conditions who are at a dramatically higher risk of acute complications, yet are not receiving appropriate care.
However, reaching these members with the traditional medical system can be a challenge. Many of us only see a doctor when we feel sick, but an undiagnosed diabetic shouldn't have to wait until symptoms of neuropathy or retinopathy to know they have diabetes.
How Cardiogram Is Closing the Diagnosis Gap
Cardiogram Care uses the heart rate data from standard wearables to monitor for undiagnosed chronic conditions. When signs of a condition are detected, Cardiogram offers clinically-standard, convenient ways to confirm them, and then help guide members to the next steps of treatment. With this approach, the company can meet members where they are and prevent expensive complications, saving both lives and dollars. In addition, closing diagnosis gap will dramatically increase risk adjustment for payers who offer individual or Medicare Advantage (MA) plans.
Financial Impact
For example, in MA, each new diagnosis of diabetes (HCC 19) and atrial fibrillation (HCC 96) provides ~$1,200 and ~$3,000 in annual risk adjustment, respectively. When combined with timely and accurate claims filing, wearable-based monitoring helps a payer accurately understand the health of its members and be appropriately compensated for their care.
The new coverage by Oscar represents impact of establishing a wearable-based approach to population health in the new world of value-based care.