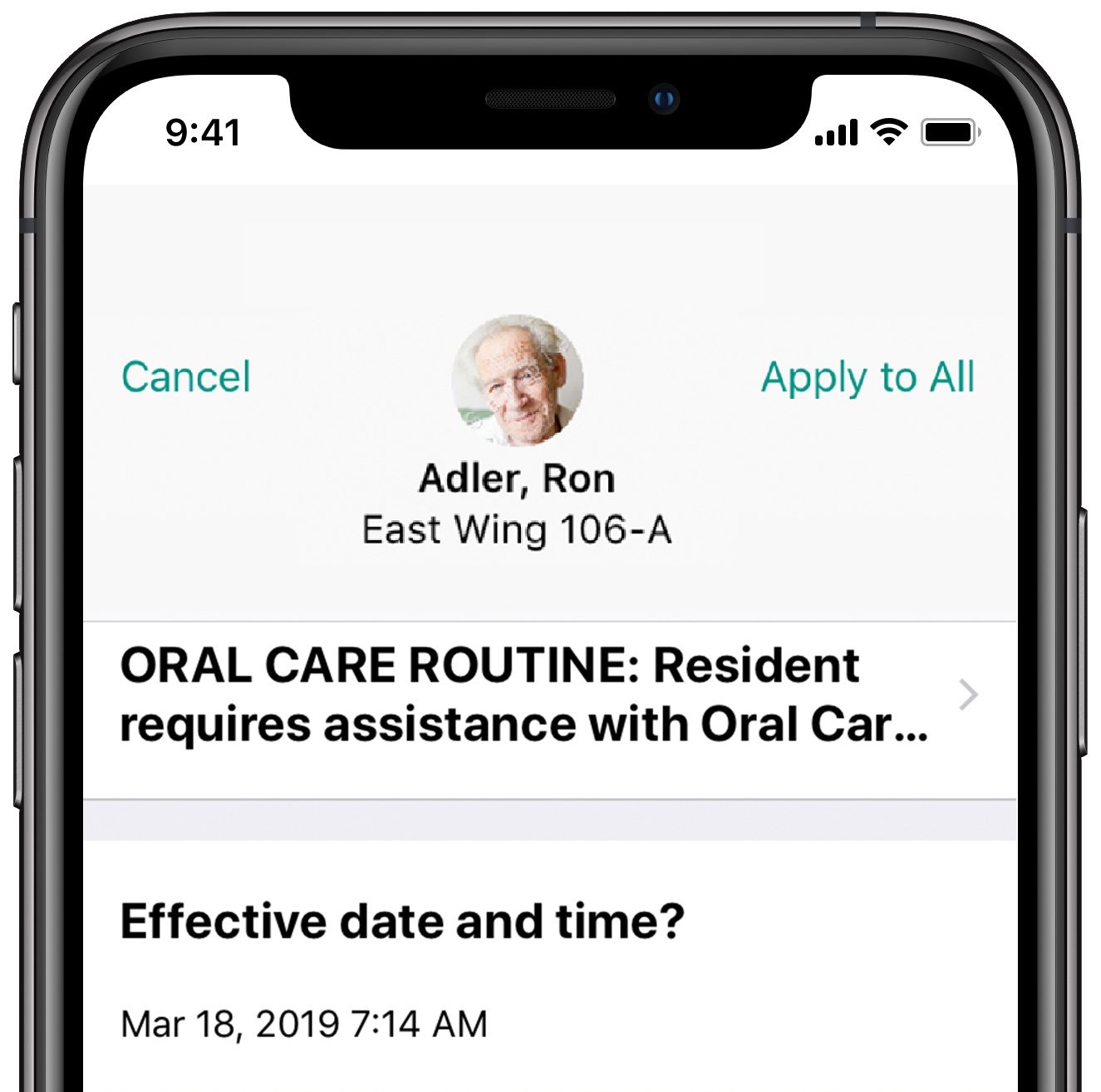 PointClickCare, a cloud-based software vendor for the long-term and post-acute care (LTPAC) and senior living sectors has launched a new mobile app, PointClickCare Companion. The new mobile app leverages the powerful design possibilities of iOS to change the way senior living providers track and manage the delivery and documentation of care services, medication, and billing.
Financial Stress of Senior Living Providers
Senior living providers have been under increasing financial stress over the past few years, as later retirement and overall healthcare cost issues have complicated their operations. Given their complex patient-management, nursing shortage, and cash-flow challenges, improved mobile technology has been a key way to both improve care and lower costs.
PointClickCare Companion Features
By simplifying the critical task of patient documentation in an easy-to-use, mobile format, PointClickCare Companion delivers unique benefits without interrupting the resident caregiver interaction, and positions senior living communities to enjoy several significant outcomes, which include:
– Enhanced resident experience: With immediate access to information via their iOS mobile device, caregivers may reduce the time typically required for documenting a task. Tasks can be completed accurately and efficiently, in a timely and less clinical manner, increasing resident satisfaction with the service they are receiving.
– Improved financial health: Senior living communities can quickly identify, capture, deliver and bill for ancillary services, as well as justify additional service billings (scheduled or unscheduled), with accurate documentation.
– Expanded talent retention: Companion's user-friendly tools empower staff to manage their day by simplifying the medication distribution and documentation process with intuitive workflows. Many activities of daily living (ADL) can be completed in 30 seconds or less at the point of care. Caregivers can spend more time focusing on patient care and less on administrative tasks
– Security: Companion features rapid unlock PIN, allowing users to log in quickly throughout their shift when they have locked their device. PointClickCare Companion can be used on any Apple iOS device, including iPhones and on iPads that support iOS 10 and above.
These outcomes can be further enhanced when Companion is integrated with other PointClickCare solutions, such as point of care (POC) and electronic Medication Administration Records (eMAR) modules.
Potential Impact of Mobile App on LTPAC Market
Currently, over 16,000 skilled nursing facilities, senior living communities, and home health agencies use PointClickCare's platform. This technology will affect thousands of seniors across the U.S. and Canada.
"PointClickCare actively considered our feedback throughout the development process, and as a result, PointClickCare Companion's interface and features have been shaped by clinical and resident care needs," says Karen Camacho, Director of Information Analytics, Elderwood. "I am confident that eMAR, combined with ADL, as well as the ability to easily document unscheduled tasks within one app, will streamline and revolutionize the way we interact with, and care for, residents on a daily basis."