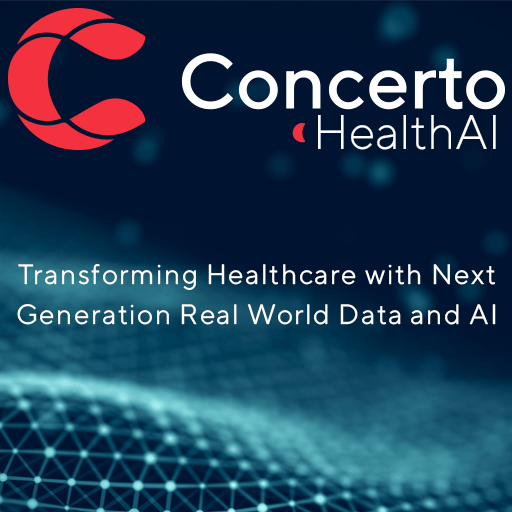 Concerto HealthAI announced a deal with Pfizer, through which Pfizer will harness Concerto HealthAI's eurekaHealth AI platform and real-world data (RWD) to help identify new and more precise treatment options as well as accelerate completion times for various outcomes studies. Concerto HealthAI is comprised of the leading healthcare data scientists, health economists, epidemiologists, and AI software engineers to advance flexible and increasingly enterprise grade solutions for advancing RWE into the core of biopharmaceutical workflows.
Pfzer & Concerto HealthAI Precision Oncology Collaboration Details
As part of the collaboration, Concerto HealthAI and Pfzer will conduct novel synthetic control arm and prospective RWD outcomes study designs for therapeutics that are both pre- and post-approval. This builds on work in study designs based on RWD that CancerLinQ, Concerto HealthAI, and others have undertaken in collaboration with the U.S. Food and Drug Administration. A Concerto HealthAI-Pfizer joint steering committee will oversee the collaboration. The first outcomes research and publications are expected in early 2020. 
Impact of Precision Oncology Collaboration
Collectively, these deals serve as validation that the industry has reached a pivot-point for real-world evidence (RWE) – it's no longer a just a tool for generating insights into the current standard of care, but a field in its own right that can lead to optimization of current treatments and new therapeutic innovations.
"This collaboration aims to find and help patients who may benefit from new therapeutic combinations," said Jeff Elton, Ph.D., CEO of Concerto HealthAI. "We are using our definitive real-world data, AI-enabled abstraction, data science expertise, and strength in outcomes research to identify new and more precise treatment options; refine study designs; and speed up the completion times for various outcomes studies."