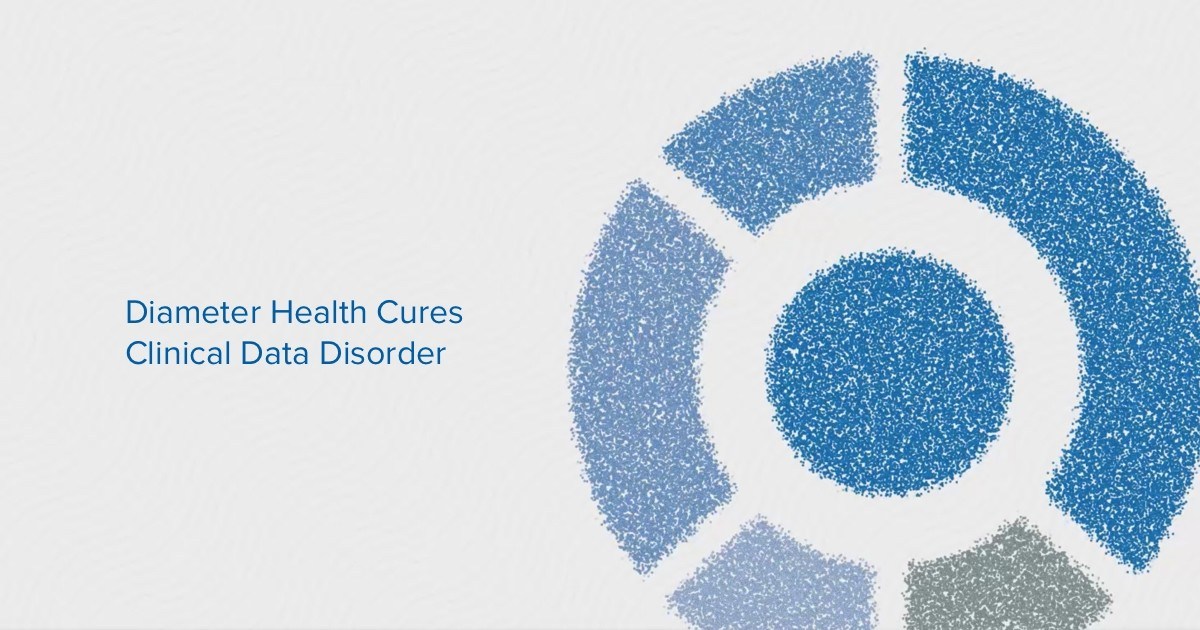 Diameter Health, a Farmington, CT-based provider of clinical data integration solutions has raised $9.6 million in Series A funding led by Optum Ventures. Optum Ventures joins existing Diameter Health investors Activate Venture Partners, Connecticut Innovations, Excelerate Health Ventures and LRV Health.
Brining Order to Complex Clinical Data
Founded in 2013 by former Allscripts executives Eric Rosow and John D'Amore, Diameter Health's scalable clinical data integration platform aggregates and normalizes clinical data from any certified EHR for use in clinical and analytic applications. This creates a single, unified source of longitudinal structured patient information for improved care and actionable analytics.
The Diameter Health platform empowers organizations that depend on multi-source data streams, such as Health Information Exchanges (HIEs), Accountable Care Organizations (ACOs), health systems and health plans, to realize greater value from their data. The technology is certified by the National Committee for Quality Assurance (NCQA) and the Office of the National Coordinator for Healthcare IT (ONC).
Milestones/Traction to Date
The Series A round, led by Optum Ventures, comes on the heels of unprecedented momentum, as the  the compound annual revenue growth rate was greater than 125% over the last three years. . Diameter Health plans to use the investment to support its processing of hundreds of millions of clinical elements transacted among health information exchanges, health systems, health plans, and other constituents.
Specifically, Diameter Health will leverage the financing to bolster its sales and marketing resources, as well as its product offerings, currently implemented by the nation's largest health information exchanges, including Indiana Health Information Exchange, ClinicalConnect HIE, and Health Current.
"The volume of clinical data being exchanged has grown exponentially over the last decade, and players across the health care ecosystem are grappling with how to make this influx a useful and valuable asset," said Eric Rosow, CEO of Diameter Health. "Our partnership with Optum Ventures will accelerate our ability to meet the industry demand for technology that makes clinical data actionable at scale."