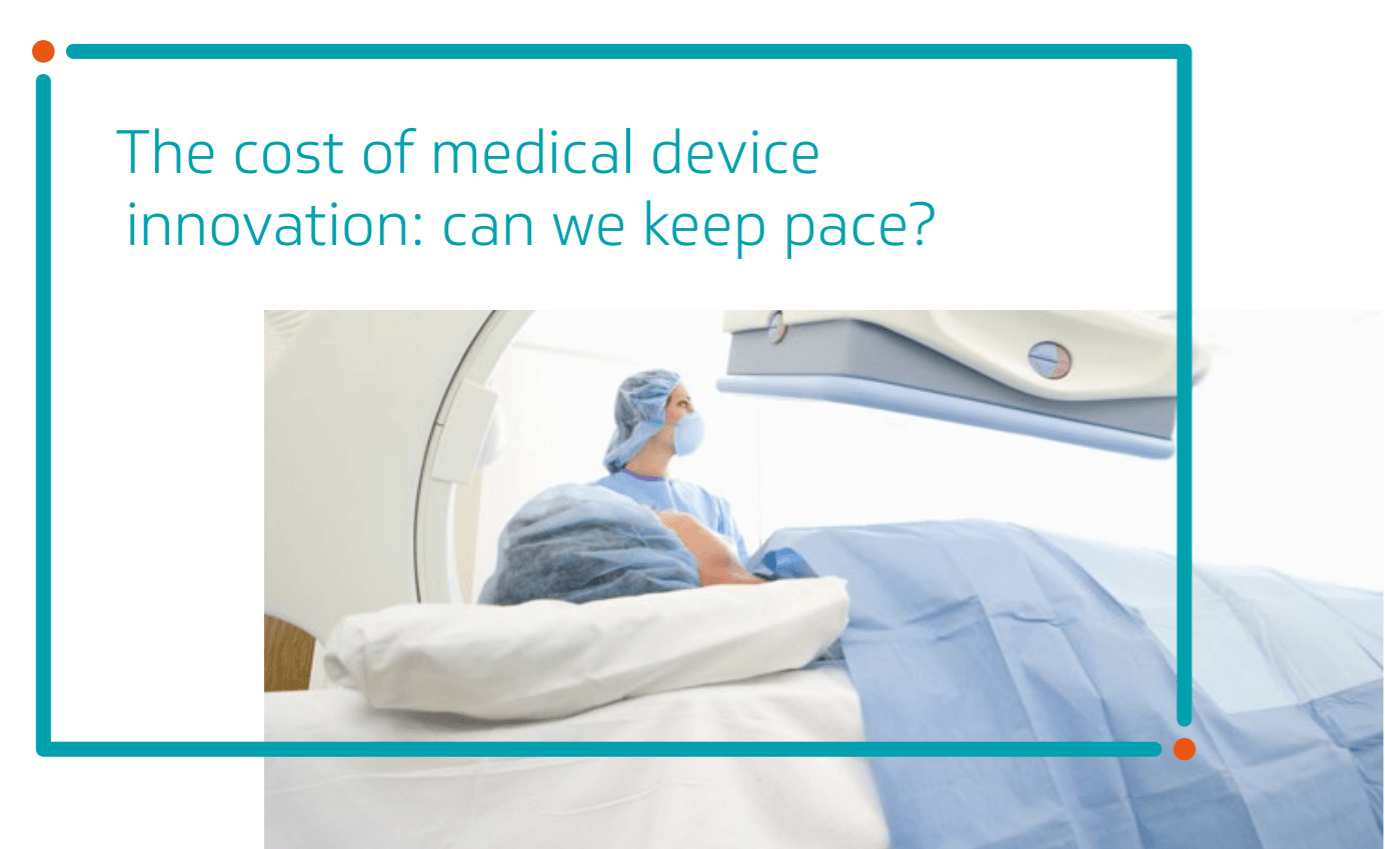 Over the last six years, the U.S. Food and Drug Administration has approved a number of highly innovative medical devices that have revolutionized cardiovascular care. These novel devices have provided advanced treatment options, improved quality of life and extended longevity for patients. Unfortunately, reimbursement has often failed to keep up with many of increasingly expensive treatment options, according to a new report released by Vizient. 
The report, The cost of medical device innovation: can we keep pace? provides insight into how hospitals must develop a systematic process that enables the evaluation and adoption of emerging technology in a way that benefits patients and providers in a financially sustainable way.
Reimbursement practices challenge early adopters and ongoing sustainability
Due to high research and development costs, the expense of clinical trials and market factors, an innovative medical device almost always carries a premium price. Additionally, manufacturers may set prices higher hoping that the Centers for Medicare & Medicaid Services (CMS) will also set reimbursement rates higher. As a result, for innovative medical devices such as those previously noted, these premium prices are often significantly higher than those of current therapy. 
New devices are rarely reimbursed adequately upon market introduction, so the reimbursement does not cover the hospital's costs. In addition, early adopters of innovative devices may be forced to rely on the use of temporary codes that may or may not cover procedure costs. The conflict between high costs and low reimbursement for innovative devices creates a disconnect between the hospital's clinicians, supply chain and revenue cycle administrators.
Physicians gravitate toward innovative new medical technology that can improve patients' quality of life; supply chain leaders are focused on availability and cost, and revenue cycle executives are focused on getting appropriately reimbursed and ensuring the hospital's financial viability.
A review of select cardiovascular medical devices revealed considerable variability in the ratio of device cost to reimbursement. In fact, for some of the recent innovations, the device cost alone consumed a very high proportion of the overall reimbursement for the procedure, leaving minimal coverage for other expenses such as supplies, room costs and other miscellaneous resources required for the procedure.
"Existing reimbursement models take into consideration that medical devices, unlike pharmaceuticals, represent a portion of the total cost of a procedure. However, in the past few years, we have seen several new medical devices that are taking a much greater portion of that reimbursement, with some coming close to 100 percent based on an analysis from Vizient® of the average reimbursement received versus device cost paid by hospitals across the country. This leaves little to cover the extensive costs that come with device implantation, such as hospital stays, surgery, and anesthesia," said Craig Lukowski, Director of Physician Preference Sourcing, Vizient. 
Focus on strategic and value assessments when making technology decisions
While the ever-widening gap between device pricing and hospital episode of care reimbursement complicates financial considerations about the adoption of innovative technology, that doesn't mean these novel devices are not providing additional clinical value over predicate therapies. Hospitals, working collaboratively through multidisciplinary committees, must use a systematic, open and objective process focused on innovation assessments to determine which technologies provide better (optimal) patient care with improved value.
Suppliers initially, then technology advocates, must provide better clinical data during the launch and early-adopter phases of a medical device introduction. The data must clearly demonstrate better outcomes to support informed decision-making by physicians and hospitals. In addition, partnerships between providers and suppliers that allow for shared risk can help push both sides to improve quality and outcomes. Continued efforts to adopt best clinical practice models to enhance care protocols need to be investigated and implemented to optimize both outcomes and margins
"The analysis methodology noted herein demonstrates the imperative for hospitals to initiate a comprehensive approach for the review and adoption of new technology. What is often lost in the financial focus is the strategic implications of innovation adoption and the necessary programmatic components needed to support novel therapies. It is important to treat these as programs, not procedures when determining what is right for your organization," said Chad Giese, Senior Director, Cardiovascular Service Line Research, Sg2. 
For more details, download the report here.