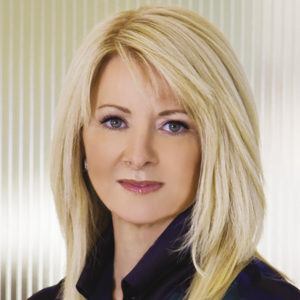 Mary Tolan, Co-Founder & Managing Partner at Chicago Pacific Founders
The symptoms are innocuous enough at first. They begin with simple fatigue; readily explainable by a day spent working under the hot sun. The thirst sets in next, then the persistent hunger. The farmer brushes his symptoms off as simple work-caused exhaustion, and rationalizes that anyone would be tired, hungry, and thirsty after a long day in the field – he's getting older, after all. He thinks little of it until his wife remarks that for all he eats, he seems to be losing weight. She tells him that he should go to the doctor; he refuses.
It's not that big of a problem, he says, and he has to work the next morning.
Over the next few days, he notices his vision beginning to blur and fuzz; eventually, it gets to the point that he doesn't feel safe operating equipment in the field. His wife takes a day off work to make the hour's drive to the nearest clinic.
The verdict comes back – diabetes. He needs to see an endocrinologist, and soon. The patient makes half-hearted promises to make an appointment, but in truth, the nearest specialist is three hours' drive away, and he's not sure if he has the time or money to make the trip or pay more medical bills. He decides – dangerously – to try to improve without help from a specialist.
This patient is hypothetical, but his situation isn't. Access to quality healthcare and specialty services is a real problem in America's rural regions; for all that 20% of the country's population live in non-urban settings, the current ratio of physicians to patients in said areas is 1 to 2,500. Over 60 million rural residents struggle to access care that those in more densely-populated areas don't think twice about receiving. This lack is both a problem and, I believe, and an opportunity for third-party investors to disrupt conventions and increase connectivity via telemedical solutions in rural health.
Related: 4 Ways Healthcare IT Can Save Rural Hospitals
As matters stand, patients in sparser regions aren't entirely without care. According to statistics provided by the Centers for Medicare and Medicaid Services, there are 4,177 Medicare-certified rural healthcare clinics currently offering care to well over seven million patients across the country. Their work is invaluable – especially given that, as with the hypothetical patient above, rural clinics are often the only access point for healthcare in rural regions and serve a population that tends to either forego basic preventative care or use emergency centers as their primary care providers. Both trends are problematic; studies have shown long-term health outcomes tend to be worse for those who opt out of basic preventative care, and that those who use emergency departments to suit primary care needs often face excessive healthcare spending and unnecessary testing and treatment.
With this in mind, rural clinics are clearly necessary – and yet, their numbers have taken a hit in recent years. Research from the University of North Carolina shows that over 70 hospitals have shuttered their doors since 2010, and more than 670 are currently teetering on the edge of closure.
There are many reasons for the sudden downturn, but most of them have financial roots. Widespread dips in rural populations have limited the number of patients who bring their health concerns – and their payments – through clinic doors. Making matters worse, many of those who would visit medical centers struggle to overcome transportation and distance barriers. Often, the patients who are uninsured, elderly, or both – leaving the clinics underpaid for the services they provide. Provider organizations, for their part, often face a persistent shortage due to being understaffed and unable to attract enough high-quality physicians to their remote offices.
With all of these logistical and financial barriers, is it any wonder that clinics are struggling to stay open? Many rural providers have taken steps to try and mitigate some of the above issues by encouraging doctors to consider the benefits of a rural lifestyle and improving their relationships with medical training programs, but those strategies will likely take years to show results, if at all. Put simply – If doctors aren't going to move en masse to underserved rural communities and rural patients can't afford to drive hours to see a specialist, we will need to find another way to connect the two parties.
Related: America Has A Rural Healthcare Crisis. Technology Can Help
So with this in mind, I ask: If we can't transport patients to see doctors in person, why not connect them digitally?
In recent years, telemedicine has emerged as a potential remedy to rural health care's ills. The benefits of incorporating telehealth into mainstream rural care solutions are many; it empowers patients to overcome the transportation barrier and remain close to home, allows for easier and quicker access to specialists, improves patient outcomes and care access, and gives health care providers to both hone their abilities and forge stronger relationships with formerly out-of-touch patients. In turn, this improved communication channel leads to heightened patient satisfaction and improves cross-provider record accessibility.
The financial advantages are nothing to overlook, either. According to a 2017 white paper published by the Rural Broadband Association, the median annual transportation cost savings for a telemedicine-powered medical provider stands at $5,718, while the savings for hospitals overall reached to $20,841 per facility, per year. The same report suggested that the potential revenue growth for local labs and pharmacies could be as much as $145,109 annually and $8,558 annually, respectively. Thus, not only would telemedicine help connect patients with geographically-distant and high-quality care providers, but it would also provide struggling local labs with needed income.
Of course, every step into the future has its barriers; for telemedicine, that difficulty will lie in convincing healthcare providers and hospital facilities to bear the upfront costs of integrating tech-forward solutions and growing regional provider networks. That said, I firmly believe that given the declining clinical care presence across rural regions, it is more important than ever for organizations to provide patients with a means to connect with their doctors – even if those doctors are geographically out of reach through conventional methods. Technology gives us the power of connectivity, so why wouldn't we use it?
Telemedicine cannot replace brick-and-mortar provider offices, but it can empower those who might have stayed home to reach out for medical and specialty care – and keep struggling clinics afloat for a while longer.
About the Author
Mary Tolan is the Co-Founder and Managing Partner with Chicago Pacific Founders, an investment firm specializing in healthcare services. Prior to Chicago Pacific Founders, Tolan was the co-founder of Accretive Health (now R1 RCM), a leading provider of comprehensive end-to-end healthcare revenue-cycle management services and population health management services infrastructure and served as its Chief Executive Officer and President from November 2003 to April 3, 2013.