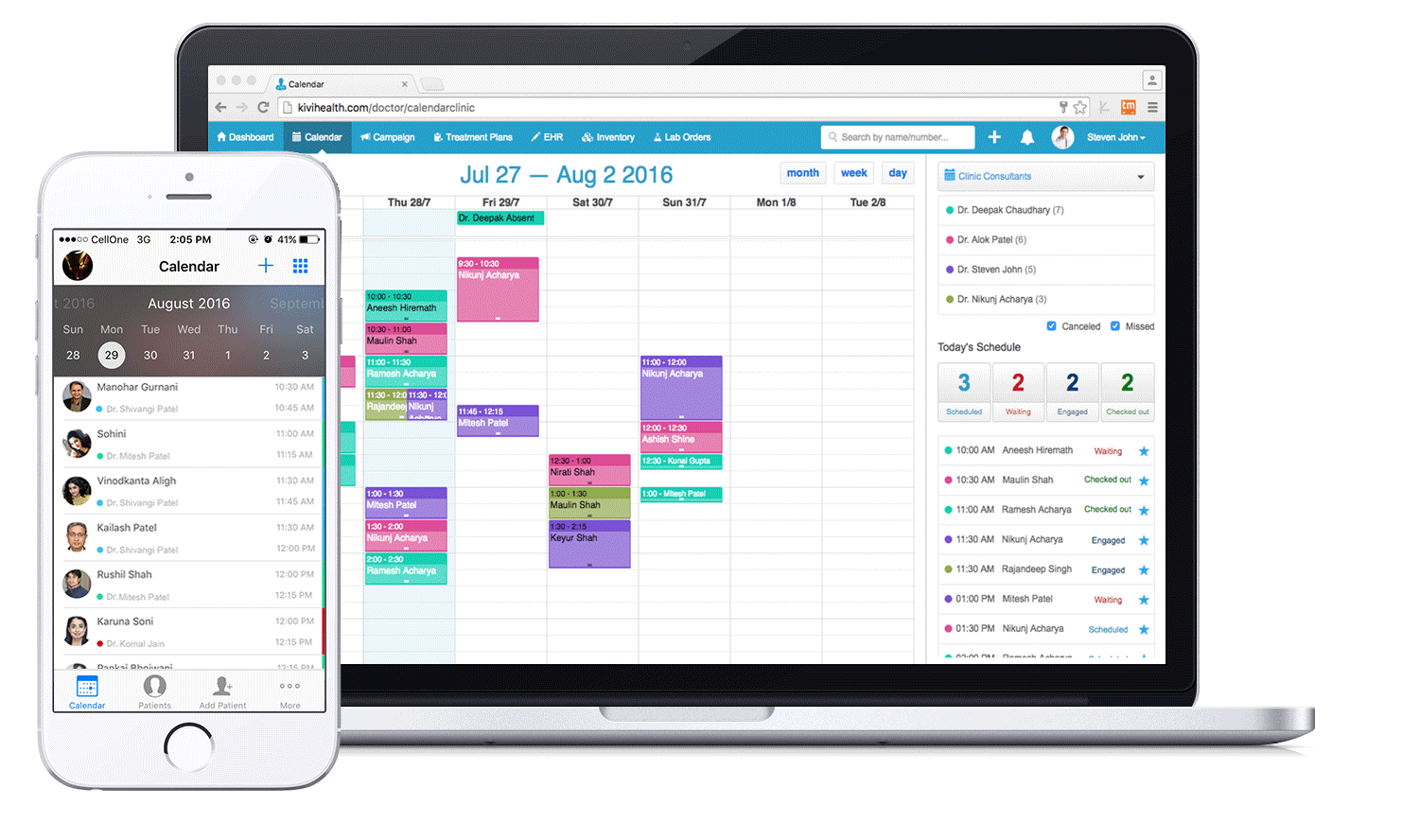 Netmeds, a Chennai, India-based online pharmacy announced on Monday it has reached an agreement to acquire KiViHealth, an India-based clinic management platform in a cash and stock deal. As part of the agreement, Netmeds will invest $10 million (Rs 70 crore) in KiVi Health to integrate and grow the KiViHealth business segment. The acquisition will help Netmeds to transform into a complete healthcare product and service company.
Founded in 2015 by Bhanu Mahajan and Rajandeep Singh, Ahmedabad-based KiVi Health is a clinic management platform that allows doctors to generate digital prescriptions. The app also includes an appointment booking module and patient engagement tool along with billing/ invoicing solutions to create a patient-centric digital healthcare management information system. The clinic management platform uses artificial intelligence (AI) to provide a chatbot for patients to book appointments, view medical records; and find a doctor.
To date, KiVi Health has enrolled over 3,000 hospitals and manages over 2 million patient records and provides services to more than 2,000 doctors through its website and mobile app.
"We continue to develop a well-rounded healthcare eco-system around Netmeds. The acquisition of KiViHealth is a shining example of an innovative, technology powered, next-generation health care application that caters to the needs of a modern-day doctor. With this acquisition, Netmeds.com adds to the portfolio of technology driven solutions as it transforms the brand into a complete healthcare product and service company," said Pradeep Dadha, CEO of Netmeds.
Netmeds is a licensed pharmacy marketplace that offers authenticated prescription and over-the-counter (OTC) medicine digitally along with other health products. To date, Netmeds serves more than 3.7 million customers in over 610 cities across India.