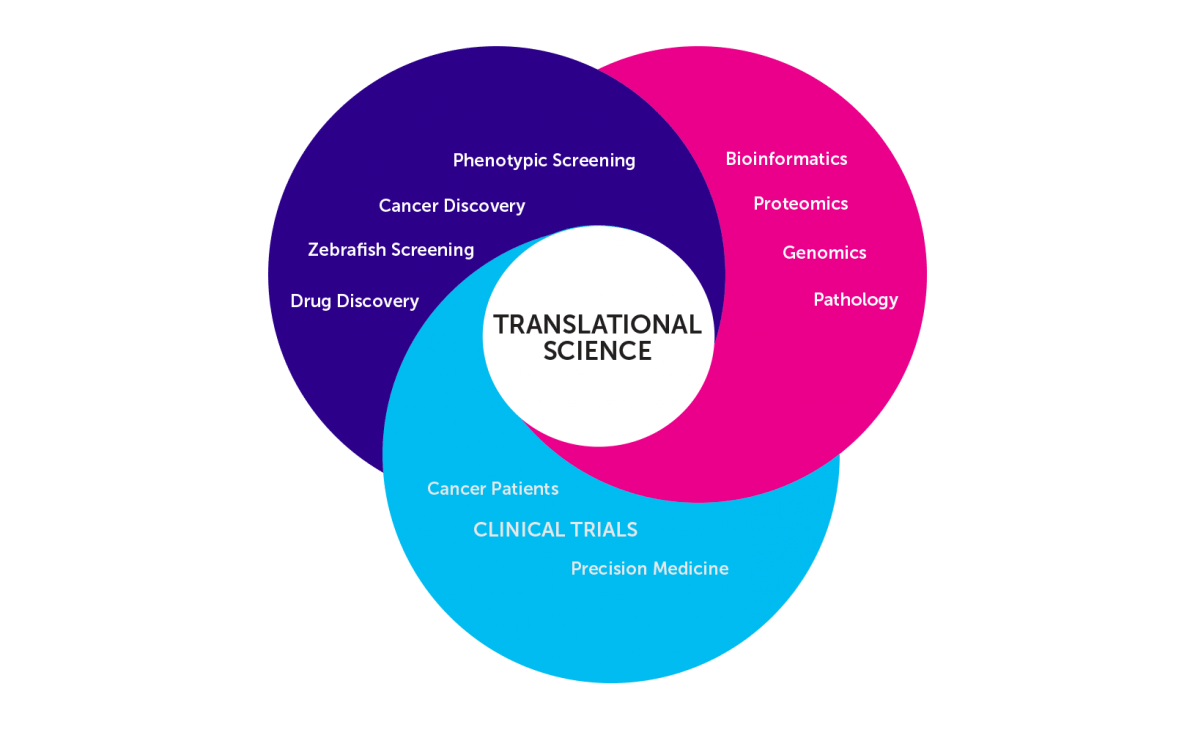 The National Science Foundation (NSF) has awarded a three-year grant totaling nearly $1 million to a team of UMass Lowell researchers led by Prof. Yan Luo of UMass Lowell's Department of Electrical and Computer Engineering to develop a secure cyberinfrastructure for translational research. Luo's fellow researchers on the project are Associate Prof. Yu Cao of UMass Lowell's Computer Science Department, along with colleagues Assistant Prof. Peilong Li of Elizabethtown College and Prof. Silvia Corvera and Jomol Mathew, Ph.D., of UMass Medical School.
Defining Translational Research
Translational research, also known as translational medicine or translational science, refers to the effort of translating or harnessing knowledge from basic biomedical research in the lab into potentially new drugs, therapies, medical devices, diagnostic screening or treatment for patients and bringing these innovations to market.
"Translational research has been driven by the increasing amount of diverse datasets collected from medical instruments, sensors, patient records and genetic samples," said Luo, who is the director of the university's Advanced Computing and Networking Systems Laboratory and is leading the NSF project.
Project Details
The NSF envisions "cyberinfrastructure" as a collaborative research environment in which computing systems, data storage systems, visualization tools, advanced instruments, and scientists are all linked by high-speed networks to provide powerful capabilities for driving innovation and discoveries not otherwise possible within a single institution.
According to Luo, clinical researchers rely heavily on cyberinfrastructure to understand trends, derive correlations and/or identify anomalies that are instrumental to the accurate diagnosis and effective treatment of diseases as well as the discovery of "precision" drugs that target specific illnesses.
A secure cyberinfrastructure enables researchers to quickly access and shares vast datasets with their external counterparts and industry partners, and it allows for faster and more efficient virtual experiments and simulations as well as building better health profiles and predictive models for individual patients.
"In this context, the security of patient data is critical," Luo said, adding that the NSF project will enable sharing and computing of sensitive datasets between private computer clusters, a shared high-performance computing facility (such as the Massachusetts Green High-Performance Computing Center in Holyoke) and/or a HIPAA-compliant cloud.
SDI refers to the operation of IT infrastructure entirely under the control of software and with little or no human intervention.
"This is the first project to bring the agility and resilience of SDI to clinical research activities," said Luo. "The resulting infrastructure can be applied to a wide range of cyberinfrastructure that handles sensitive data, including homeland security and counterterrorism."

Featured image credit: Cancer Research UK Edinburg Centre