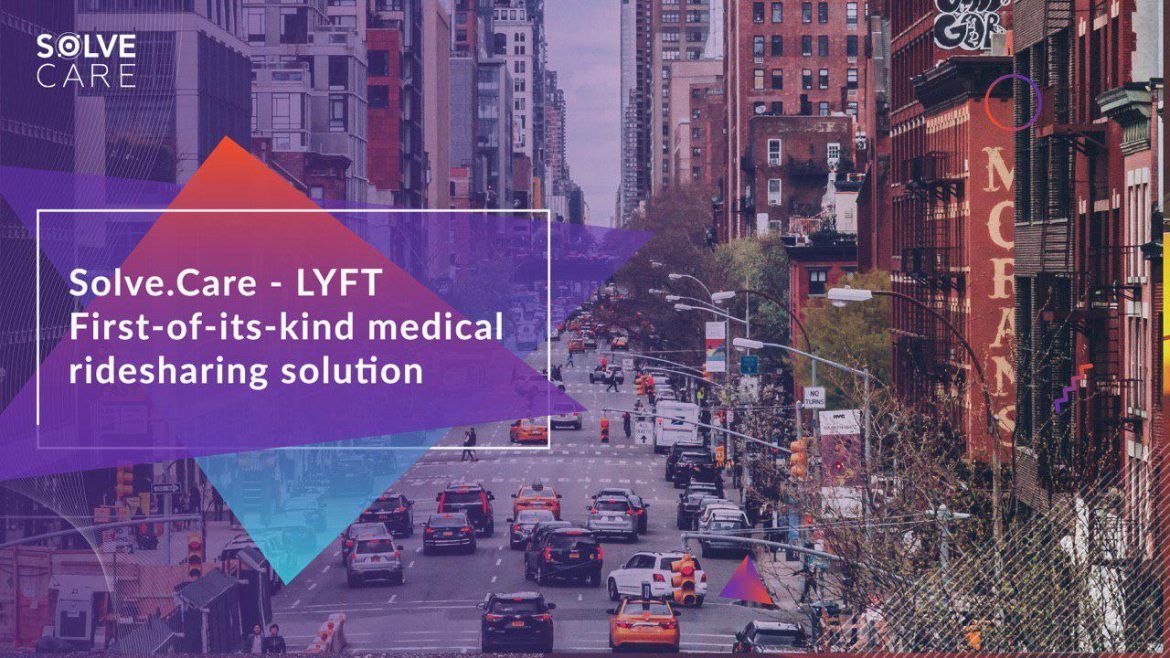 Solve.Care, Estonia-based healthcare IT startup that's developed a blockchain platform for coordination, administration, and payments of healthcare, announced integration with ridesharing provider Lyft. The integration will give patients and providers more options and control over non-emergency medical transportation through their Care.Wallet app.
Care.Wallet App Integration with Lyft
Care.Wallet users will be able to schedule their own Lyft rides to doctors' offices, hospitals, and pharmacies, with the ability to plug in desired arrival times. Additionally, patients can automatically pay for the ride with their Care.Wallet and share ride costs with their family members, employers, insurers and others. The collaboration also allows for coordination between the patient, provider and family members, regarding assistance, arrival, cost and schedule adjustments. The Care.Wallet app is currently available for download in 80+ countries on the App Store and Google Play.
Founded in 2017, Solve.Care platform uses Blockchain as the underlying distributed ledger to completely change the way coordination of care, benefits administration and real-time payments are accomplished in healthcare. The innovative use of Blockchain by the Solve.Care platform allows for configuration of patient-centric care administration networks that allow participation based on disease conditions, economic and social needs, employment, and other eligibility criteria.
"Solve.Care is continuously working to offer better access to medical care. By partnering with Lyft, our platform will provide a more efficient and seamless experience for patients and enable payers, employers, and other agencies to improve patient satisfaction through timely access to care, reduced wait times, and simpler cost-sharing and access to transportation subsidies," said Pradeep Goel, CEO of Solve.Care.