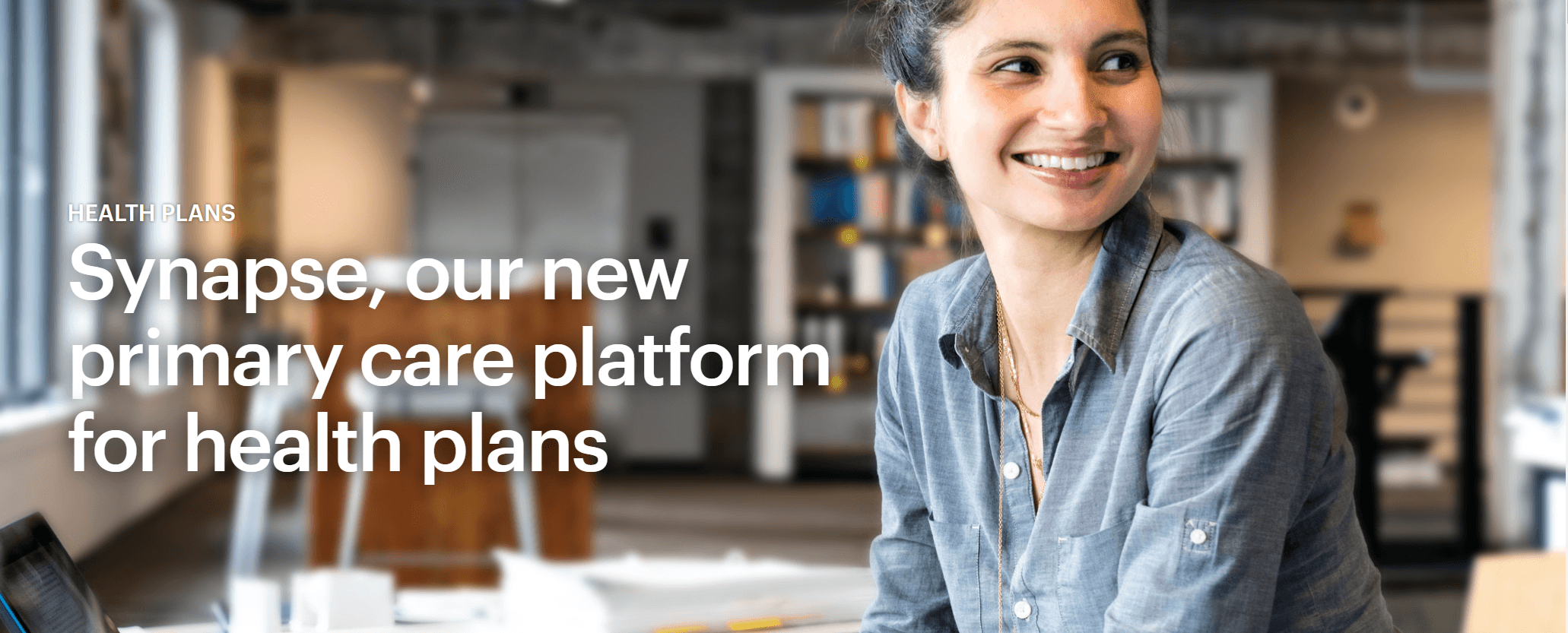 Virtual care provider Doctor On Demand, today announced the launch of Synapse, a fully-integrated platform that allows health plans and employers nationwide to deliver primary care coverage virtually for the first time. Synapse will integrate into health plans' existing networks and provide patients with improved access to the full mind and body care, inclusive of preventive health, chronic care, urgent care, and integrated behavioral health.
Synapse by Doctor On Demand Overview
Synapse by Doctor On Demand was designed to address these gaps in primary care and meet the needs of the patient. There is a patient-driven demand for continuity of care and doctor-patient relationships within virtual care. Over 30 percent of patients who repeat visit with Doctor On Demand request to see the same physician.
Through Synapse, Doctor On Demand can complement care for patients who have primary care physicians (e.g. by offering high-touch chronic care management, preventive care services, and coordinated behavioral health), and Doctor On Demand's physicians can also serve as primary care physicians for the large and growing segment of Americans who lack access to primary care services.
With Synapse, health plans and employers will be able to link their existing networks and services with Doctor On Demand providers and customize which parts of the platform they want to integrate into their larger ecosystem.
Synapse Features
Features of this new platform include:
– Digital Medical Home: Patients now have one, singular patient profile that houses all of their medical information, health records, and real-time health updates, including medical device connectivity with Apple Healthkit and Google Fit. Patients will be in control of their health data and able to share their profile in and out of the Doctor On Demand network.
– Expanded Clinical Capabilities: Doctor On Demand offers patient-centered care on demand or by appointment, delivered through video, voice, and messaging. Clinical capabilities are broadened to include a full suite of services: preventive health, chronic disease management, urgent care, integrated behavioral health, and more. Additionally, its Clinical Care Team will expand from board-certified medical physicians and psychiatrists, and licensed psychologists, to also include nurse practitioners, pharmacists, dietitians, and care coordinators.
– Smart Referrals: The platform ensures that all member referrals, lab services, imaging, and prescriptions stay in network. The platform also works existing providers and ecosystem partners to support complete patient health.
"The launch of Synapse marks a major milestone for Doctor On Demand and the larger telemedicine industry. We have developed the capabilities to use our national medical practice of dedicated physicians, supported by a fully-integrated and owned technology platform, to play a far greater role in addressing gaps in primary care," said Hill Ferguson, CEO of Doctor On Demand. "We are thrilled to partner with health plans and employers to create entirely new plan designs and targeted programs that put the patient first and provide full mind and body care, something that isn't available in the market."