HHS Launches New Payment Model for Emergency Ambulance Services
HHS announced a new payment model for emergency ambulance services that aims to allow Medicare Fee-For-Service (FFS) beneficiaries to receive the most appropriate level of care at the right time and place with the potential for lower out-of-pocket costs. 
The new model named the Emergency Triage, Treat and Transport (ET3) model is designed to make it possible for participating ambulance suppliers and providers to partner with qualified health care practitioners to deliver treatment in place (either on-the-scene or through telehealth) and with alternative destination sites (such as primary care doctors' offices or urgent-care clinics) to provide care for Medicare beneficiaries following a medical emergency for which they have accessed 911 services.
FDA Authorizes Interoperable Insulin Pump for Personalized Diabetes Management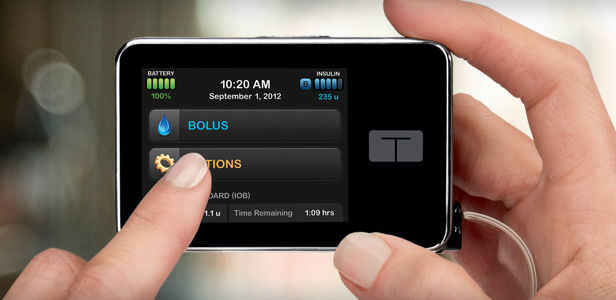 FDA permitted marketing of the Tandem Diabetes Care t:Slim X2 insulin pump with interoperable technology (interoperable t: Slim X2) for delivering insulin under the skin for children and adults with diabetes.
This new type of insulin pump referred to as an alternate controller enabled (ACE) infusion pump, or ACE insulin pump, is the first interoperable pump, meaning it can be used with different components that make up diabetes therapy systems, allowing patients to tailor their diabetes management to their individual device preferences. 
IBM Watson Health to Make 10 Year, $50M AI Research Investment in Brigham & Women's Hospital and Vanderbilt University Medical Center

IBM Watson Health announced plans to make a 10-year, $50 million investment in research collaborations with two separate academic centers – Brigham and Women's Hospital, which is a teaching hospital of Harvard Medical School, and Vanderbilt University Medical Center – to advance the science of artificial intelligence (AI) and its application to major public health issues.
The scientific collaborations with each institution will focus on critical health problems that are ideally suited for AI solutions. Initial areas of study are expected to include the use of AI to:
1. improve the utility of electronic health records (EHRs) and claims data
2. address significant public health issues like patient safety, precision medicine, and health equity 
In addition, IBM Watson Health and the Broad Institute of MIT and Harvard are expanding their partnership to help clinicians better predict the possibility of serious cardiovascular diseases. By working with genomics, clinical data and AI, IBM and the Broad Institute hope this three-year project will help provide doctors with tools to tap into the potential of genomics data, and better understand the intrinsic possibility an individual has for a certain disease. Equipped with this knowledge, health professionals can potentially intervene and help to reduce this risk. 
CMS Launches  Artificial Intelligence Health Outcomes Challenge
CMS launches Artificial Intelligence Health Outcomes Challenge to explore how to harness AI to predict health outcomes that are important to patients and clinicians and to enhance care delivery. The goal of the challenge is to brainstorm how to incorporate AI in the implementation of both our current and new payment and service delivery models.
eClinicalWorks to Offer Acute Inpatient Solution for Health Systems
eClinicalWorks announced it is offering a comprehensive Acute Inpatient Solution to manage complex hospital systems. It establishes one platform, a complete ambulatory, and acute inpatient solution, creating one patient and one record. With cloud-centric interoperability solutions across the healthcare IT offerings, eClinicalWorks is helping practices ensure seamless transitions of care between ambulatory and acute care settings; giving each provider complete patient data, on demand and at the point of care. 
BPC & HLC Report Outline 4 Key Areas to Advancing Interoperability
A new joint report from Healthcare Leadership Council and Bipartisan Policy Center states to improve interoperability should initially focus on two priority areas: (1) bringing information to the point of care to support care delivery and (2) meeting the information needs of individuals to support their health and healthcare.
The paper reveals that advancing health IT interoperability will require leadership and action in four key areas: 
1. Strengthen the Business Case
2. Improve Technical Infrastructure
3. Improve Policies and Regulations
4. Governance and Leadership 
Digital Clinical Trials Platform Teckro Lands $25M to Make Clinical Trials Data Accessible to Research Staff
Teckro, an NYC-based technology platform that makes the conduct of clinical trials simple, more transparent and more inclusive for doctors, research nurses and patients announced it has raised $25 million in funding. Founded by brothers Gary and Nigel Hughes and Jacek Skrzypiec in 2015.,  Teckro uses machine learning technologies to improve the speed and accuracy of clinical trials and works with the top pharmaceutical and biotech companies globally. The digital clinical trial platform makes it possible for all relevant information to be instantly accessible to every active member of a clinical trial and for the entire study teams to be connected effortlessly. 
Health Data Aggregation Platform 1upHealth Raises $2.38M
1upHealth is a platform for patients, providers, and app developers to aggregate and share medical data and wearable device metrics has raised $2.38 million in seed funding led by Eniac Ventures, Social Leverage, and Meridian Street Capital. The centralized platform supports the seamless exchange of electronic health data between patients, providers, and app developers. 
TigerConenct and OpenTempo Partner to Drive Role-based Communication
TigerConnect, a provider of healthcare's most advanced, reliable, and widely adopted clinical communications and collaboration (CC&C) solution announced a partnership and system integration with OpenTempo, an innovator in physician scheduling and clinical labor analytics. This integration allows joint customers of TigerConnect and OpenTempo to leverage real-time access to physician schedules, powering role-based messaging.
BeCareLink and NeuroFlow Named Health 2.0 VentureConnect Pitch Winners
– BeCareLink, Alan Gilbert, CEO (@BeCareLink1) – BeCareLink harnesses data solutions, AI and technology platforms to supplement, augment and replace traditional clinical therapy to transform the treatment of chronic disease through science, digital engagement and proven outcomes.
– NeuroFlow, Chris Molaro, Co-founder & CEO (@neuroflowlive) – NeuroFlow built a HIPAA-compliant, cloud-based platform that facilitates behavioral health access and engagement in all care settings to improve outcomes, overall wellness, and cost of care.
VMware Inks Agreements with Moffitt Cancer Center & VITAS Healthcare
VMware announced it has signed partnership agreements with various healthcare organizations including Moffitt Cancer Center and VITAS Healthcare. Notably, the health centers will be leveraging the company's robust healthcare solutions to improve the cost and quality of patient care. 
StartUp Health Adds 6 New Healthcare Transformers to Moonshot Academy
1. Beam Health: a mobile service that lets patients speak with their physician whenever and wherever they are. 
2. PerSon Clinic: a social and personal care management platform to house their clinical and outcomes data, track their treatment progress, collaborate with their care team, and access information via a peer network
3. NuEyes: a visual medical device that works by streaming a live 3D stereoscopic image from the onboard camera to computer screens displayed in front of the user's eyes. The camera can magnify and focus its image by the operators' voice commands. 
4. KnowNOW: a sexual health testing access platform that triages patients through their sexual health journey.
5. Welwaze: Celbrea Thermal Mapping Device (TMD) allows a user to monitor their breast for any abnormality – safely, easily, and affordable. The result alerts the physician to the possibility of breast pathology, including occult, thermally active cancer. The Celbrea App will be the first fully integrated app that allows someone to predict, prevent, and monitor their breast health throughout their life.
6. Resility Health: delivers digital therapeutic programs that incorporate training exercises, coaching, and biofeedback from wearable sensors, personalized for each individual.