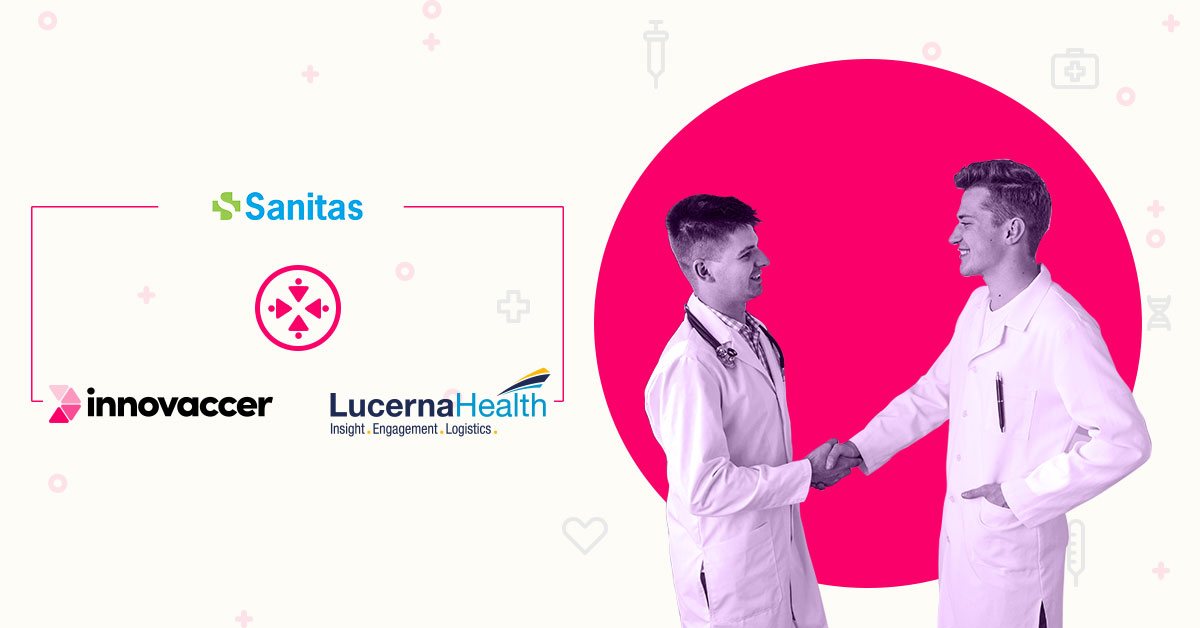 Health data activation platform Innovaccer has partnered with 
Lucerna Health
 to help 
Sanitas, USA
 drive enhanced
population healt
h outcomes. This partnership with Sanitas, USA and Lucerna Health is another step towards Innovaccer's mission of driving healthcare efficiency with the power of data. These organizations have made immense headways in their mission and this partnership will boost both the organizations to work towards our common goal of delivering patient-centric care.
Sanitas is a leading multinational health organization serving more than 3 million people with a presence in Spain, United States, Mexico, Colombia, Venezuela, Peru, Brazil, and the Philippines.
In the United States, Sanitas has 28 medical centers in Florida, Connecticut, and New Jersey in close collaboration with local leading health insurance organizations. Sanitas USA offers patient-centered primary, urgent care along with other complementary healthcare services to over 250,000 lives across 6+ value-based contracts including Medicare, Medicaid, and commercial domains.
Innovaccer and Sanitas Collaboration Details
With Innovaccer's data activation platform, Sanitas Medical Centers will generate unique, longitudinal 360-degree records of their patients. Focused on enhancing patient-provider interactions, the healthcare provider will be leveraging Innovaccer's analytics offering, InGraph, to gather insights into their network utilization, gaps in care, and cost reduction opportunities.  In addition to population health analytics, Sanitas USA will also be implementing Innovaccer's point-of-care insights, InNote, to keep their providers engaged and deliver them relevant patient insights right within their EHR workflows. Looking ahead, Sanitas USA may also leverage the social determinants of health and social vulnerability indices to enhance patient-centric care.
"Healthcare is rapidly moving towards the value-based ecosystem. Innovation & adoption of next-generation technology in care-delivery is the key to success.  This partnership with Sanitas USA and Lucerna Health is another step towards our mission of driving healthcare efficiency with the power of data," says Abhinav Shashank, CEO & Co-founder at Innovaccer. "These organizations have made immense headways in their mission and I believe this partnership will boost both the organizations to work towards our common goal of delivering patient-centric care."