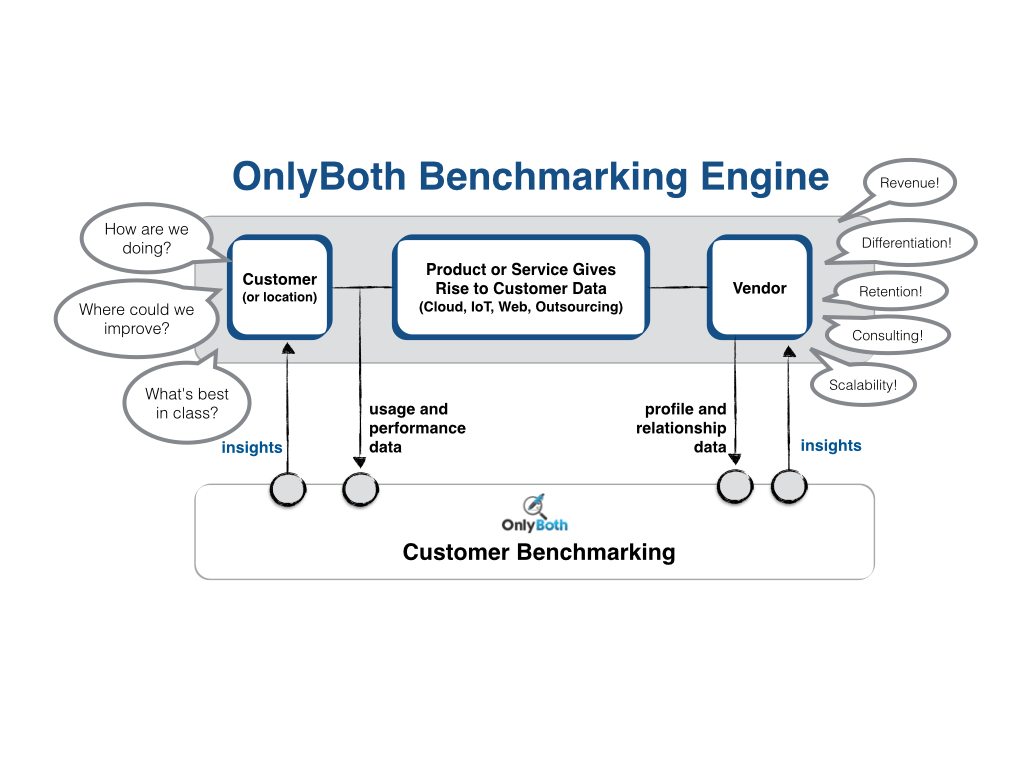 OnlyBoth Inc. has launched three new evaluation engines, complementing its original benchmarking engine, designed to meet the healthcare industry and consumer demand for comprehensive provider comparisons. Artificial Intelligence (AI)-based engines enable distinct comparative searches for thousands of hospitals, nursing homes, dialysis facilities, long-term care hospitals, inpatient rehabilitation facilities, home health, and hospice agencies nationwide at www.benchmine.com. Four engine types, covering seven healthcare sectors, give rise to 28 different ways to bring unprecedented data-driven transparency to U.S. healthcare performance.
OnlyBoth Inc. uses the Centers for Medicare & Medicaid Services (CMS) data—updated frequently—to generate language-based insights about healthcare facilities in an efficient, objective way. The user chooses an appropriate engine based on the goal of the search:
·     A user can Assess a specific facility, hospital, or healthcare agency to see how it stands out compared to others nearby and nationwide: How is this facility doing? Where could it improve? What has changed? What's best in class? 
·     If users are more interested in direct provider comparison, they can Compare two or more facilities—e.g., across an entire county—on quality measures, characteristics and ratings. The results highlight the highest scored attributes in green "thumbs up" copy, while the lower scores, conveying the need for improvement, appear in "thumbs down" red content. Check-box options let users reduce the data shown, to focus on key differentiators.
·     The Score search expresses comparative performance of a facility through an objective scoring system developed byOnlyBoth, Inc. The scores indicate how well a facility or agency stands out compared to peers over a broad range of performance criteria.
·     An advanced search is available through Discover, where users can seek facility performance-based results based on care outcomes and quality attributes of their choice.
The evaluation engines provide comparative insights in plain English, a welcome solution for a traditionally complex, data-rich process. Spanning seven healthcare sectors, patients use facility performance results to make informed decisions about care, and providers use the insights to determine exactly how they measure up to peers or competitors to motivate improvement in strategy, planning, and execution.
The proprietary evaluation tools leveraging CMS performance measures are a much-needed complement to existing solutions that highlight healthcare facility performance. Websites like Yelp and Google capture individual instances of patient experience, while U.S. News and World Report use its own proprietary scoring system to convey a specific level of performance. By integrating OnlyBothevaluation engines into their resource strategies, decision-makers can gain extensive, up-to-date information about performance through unique, comparative insights.
"To enable provider performance transparency, we rethought the entire benchmarking process and developed an innovative means to analyze the relevant facility data and retrieve critical performance insights for various healthcare sectors," said Raul Valdes-Perez, PhD,OnlyBoth Inc. CEO and co-founder. "By empowering users to make evaluations based on their exact needs, we deliver unique, previously unavailable insights for better care decision-making, at no cost."