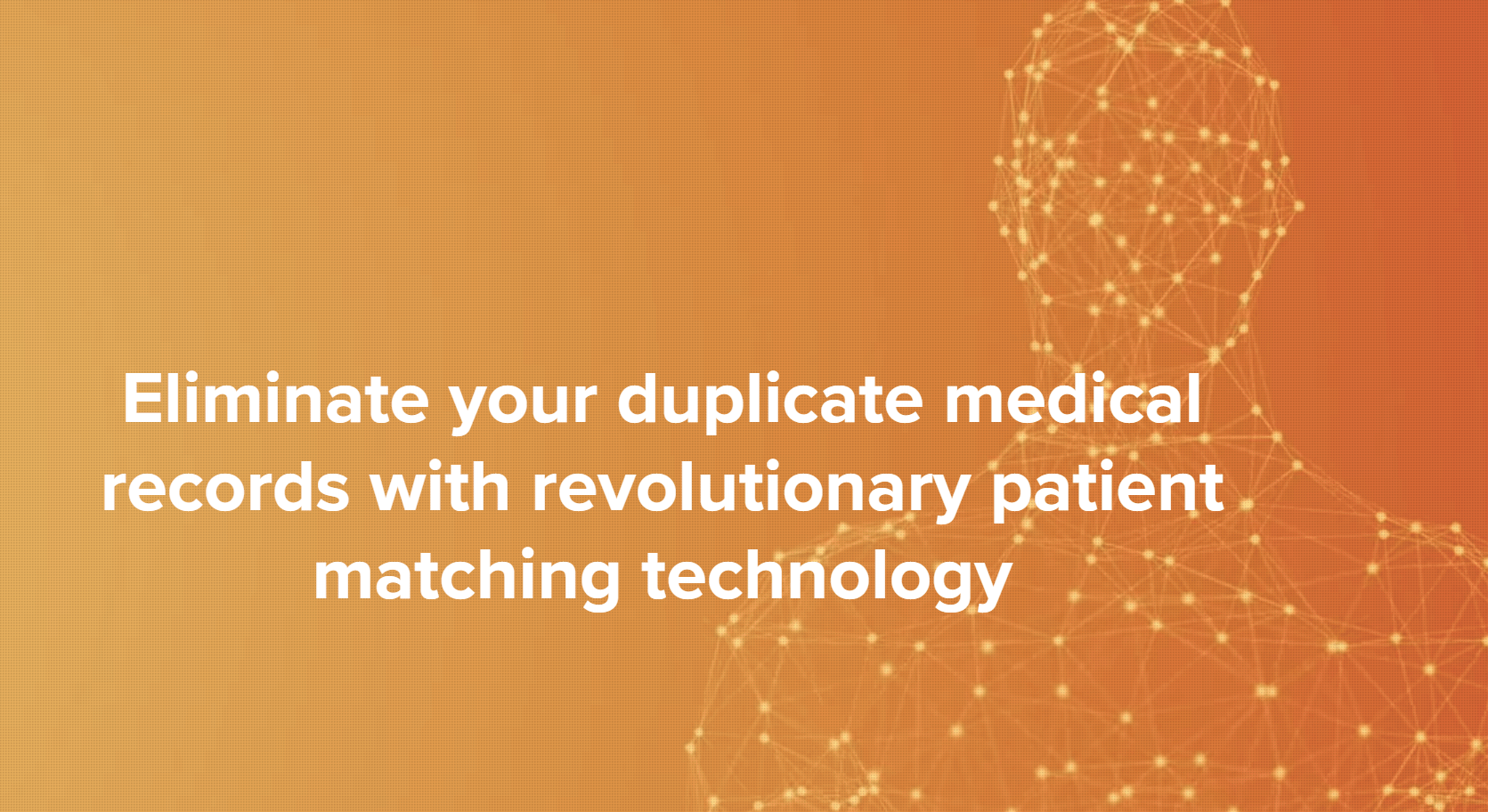 Verato, a McLean, VA-based provider of cloud-based patient matching and master patient index (MPI) technology, today announced that it has raised $10 million in Series C financing led by existing investors Bessemer Venture Partners and Columbia Capital with participation from Blue Heron Capital and California Health Care Foundation.  The company plans to use the latest round of funding to accelerate the adoption of Verato's revolutionary new technology by all segments within healthcare – providers, health plans, healthcare services firms, and healthcare technology companies.
Financial Impact of Duplicate Medical Records
Patient matching is the process by which health data is accurately linked and attributed to the correct patient. This allows physicians, care managers, claims processors, and ACOs to have a complete picture of the patient and ultimately to care for patients with maximum success, efficiency, and safety. Duplicate records are the result of poor patient matching and cause many different personas for a patient throughout the health system – and none of them provide the full picture of a patient's health history.
On average, 18% of a health system's records are duplicates, meaning almost one in five patients do not have a complete medical record – and that number degrades to half of the patients when trying to assemble a composite record between health systems during information exchange. Duplicate records cause a third of claims denials, costing health systems $1.5 million annually, in addition, to cost roughly $2,000 per inpatient stay. Duplicate records also drastically increase patient safety issues and add significant costs to healthcare due to redundant testing and procedures.
Cloud-based Patient Matching Platform Overview
To resolve this, Verato offers a cloud-based patient matching platform that links patient records with the industry's highest accuracy rates—even when a patient's demographic data is inaccurate, out-of-date, incomplete, or inconsistent across health records. Verato provides an innovative, big data approach to patient matching that is not limited by the quality of the underlying patient data it uses to match. This lets providers assemble every patient's complete health record 15x better than current technologies—enabling providers to provide better care and eliminate the costs and risks associated with having an incomplete view of a patient's health history.
For healthcare organizations, Verato can act as a standalone matching engine and Master Patient Index (MPI), or can be used to turbocharge the matching capabilities of existing MPI implementations. The product can be implemented in a matter of days or weeks due to its cloud-based platform, enabling organizations to rapidly clean their MPIs and dedicate 75% less manual effort to finding and resolving duplicates.
Key Growth & Traction
The funding caps another year of significant growth for Verato, which acquired 20 new customers in 2018. With the addition of these customers, Verato is now enabling more accurate and complete health information for leading providers, health plans, and health information exchanges which care for over 100 million patients across the U.S.
"This investment is an exciting next step for the company and a strong endorsement of the market need for a next-generation technology to solve the patient matching problem," said Mark LaRow, CEO of Verato. "Existing patient matching technology has not changed for almost a decade and is the root of the duplicate record crisis that is drastically affecting care quality, patient safety, and healthcare costs. We cannot continue with business as usual. It's not good medicine for patients and it makes healthcare unnecessarily inefficient. With Verato, a new solution finally exists, and this funding will help us ensure we solve this problem in healthcare once and for all."