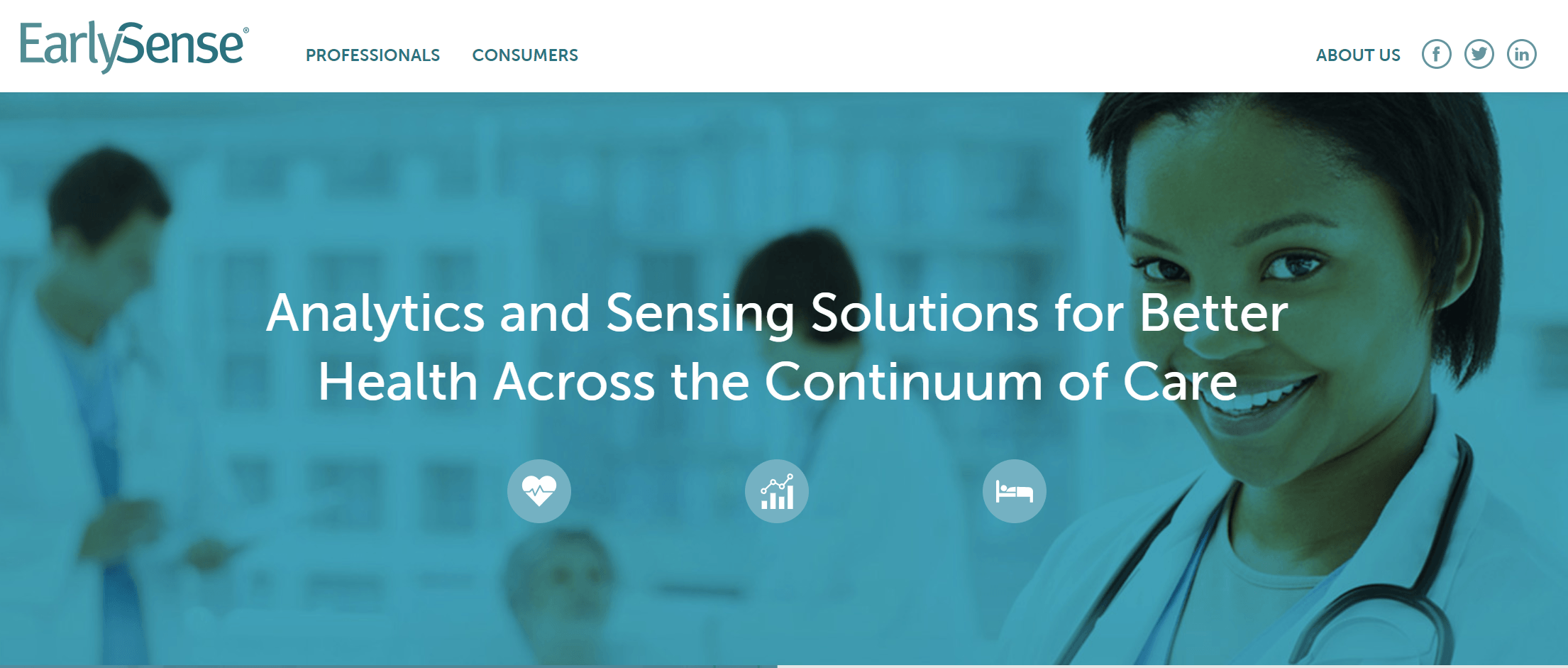 Israeli digital health startup, EarlySense, a contact-free continuous monitoring solutions provider, announced today that it has raised $39 million in funding from Hill-Rom and Wells Fargo Strategic Capital. The round also included participation from BlueRed Capital, Israel Innovation Fund, Argos Capital and Hotung Capital. Existing investors, Pitango Venture Capital and JK&B Venture Capital. 
Founded in 2004, EarlySense's FDA-cleared and CE-approved solutions are used by healthcare facilities around the world. EarlySense technology leverages Big Data and advanced machine learning algorithms to generate highly accurate health information, empowering clinicians to achieve early detection of adverse events and improved patient outcomes.
The combination of accurate identification and prediction enables proactive intervention by health teams and enhanced patient safety. The company's contact-free, under-the-mattress sensing platform improves the patient experience and provides 24/7 (100 times per minute) monitoring for patients who were previously monitored manually only every few hours. This enables the nursing staff to improve clinical outcomes and proactively reduce the length of stay in the hospital's general wards and in ICU, and also reduce adverse events such as pressure ulcers and falls. 
 "Millions of beds worldwide require our continuous sensing and predictive analytics. As we continue our exciting journey to make our solution the standard of care, we are looking for the best strategic and financial partners to bring our solution to every bed," said Avner Halperin, CEO of EarlySense. "We are honored to have Hill-Rom and Wells Fargo as our partners – each a unique leader and a globally revered brand in its field. Their commitment to enhancing patient care and safety empowers us to help healthcare professionals treat hundreds of thousands of patients. In 2018 alone, our technology helped providers save over $100 million, and played the pivotal role in preventing 3,000 deaths, 5,000 patient falls and 4,000 cardiac arrests …and this is only the beginning."