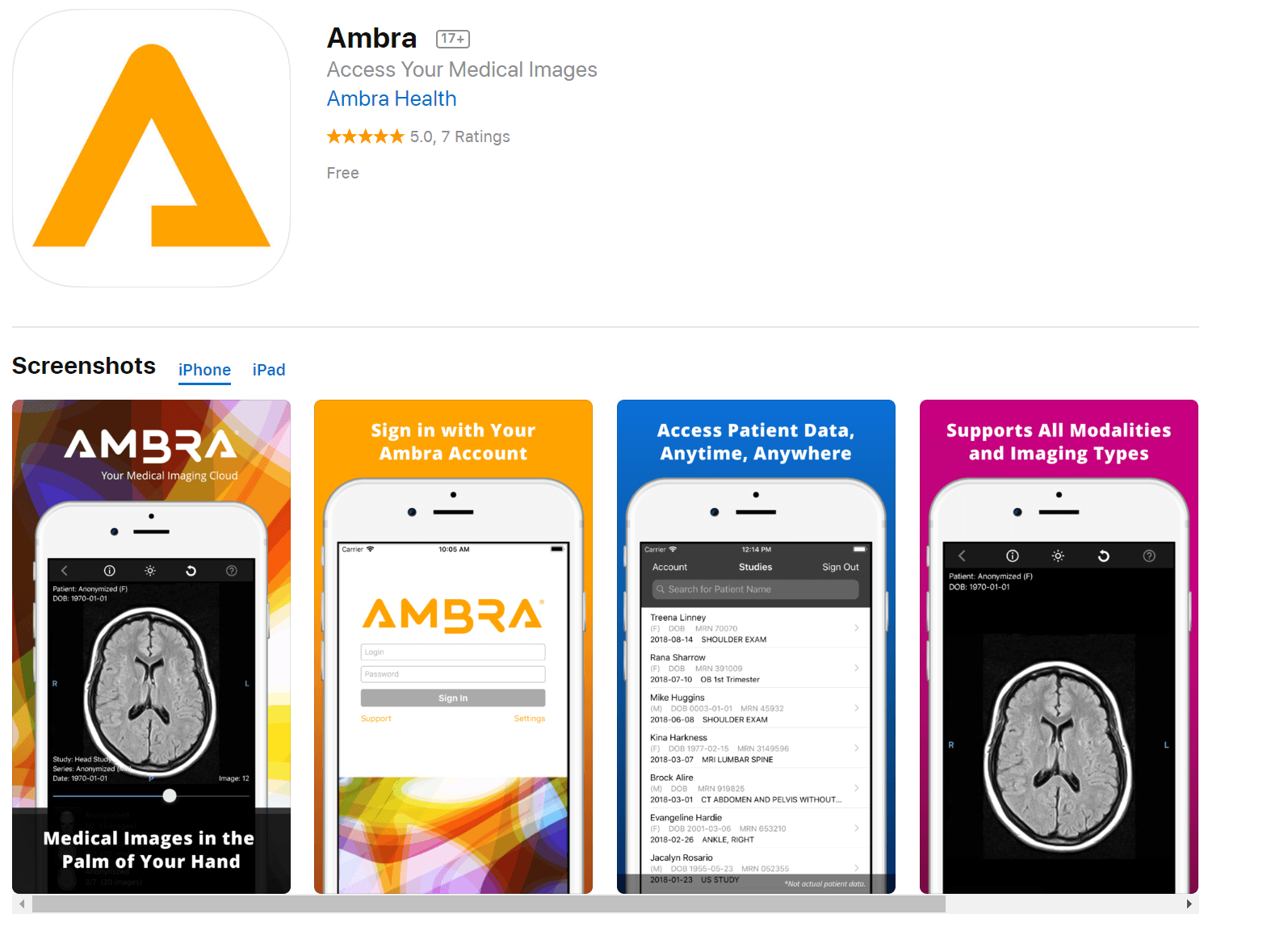 Ambra Health, makers of the leading cloud-based, medical image management suite, today announced a new collaboration with Google Cloud to advance healthcare research with anonymized medical imaging data. The partnership will leverage Google Cloud's Healthcare API for their Ambra Health Cloud PACS solution for Google Cloud allows researchers to turn data into insights by easily de-identifying patient medical imaging data for use in research studies.
Anonymized Medical Imaging Data
In order for researchers to use MR, CT, or PET scans for machine learning experiments, researchers typically must remove Protected Health Information (PHI) from medical imaging data, including patient name and date of birth in Digital Imaging and Communications in Medicine (DICOM) tags. Together with the new Google Cloud Healthcare API, Ambra Health helps solve this challenge for its healthcare research customers. Ambra plans to have academic medical centers are among the first research institutions to use the solution to enable machine learning research to improve patient care.
Ambra Secure Cloud PACS Solution
Ambra's secure and scalable Cloud PACS makes it simple to move all research data into one single repository for easy access and viewing. Images can be viewed anytime, anywhere through the Ambra zero-footprint, web-based HTML5 DICOM viewer, which is FDA 510(k) cleared per FDA regulations and can be used through any web browser.
Ambra Health has been working closely with Google Cloud to use the new Healthcare API. "Google Cloud has teams of incredibly smart people building out APIs and tools that add value to medical imaging data," says Andrew Duckworth, VP of Business Development for Ambra Health. "Together, we are helping healthcare organizations do much more with their data that will ultimately help patients receive better healthcare."