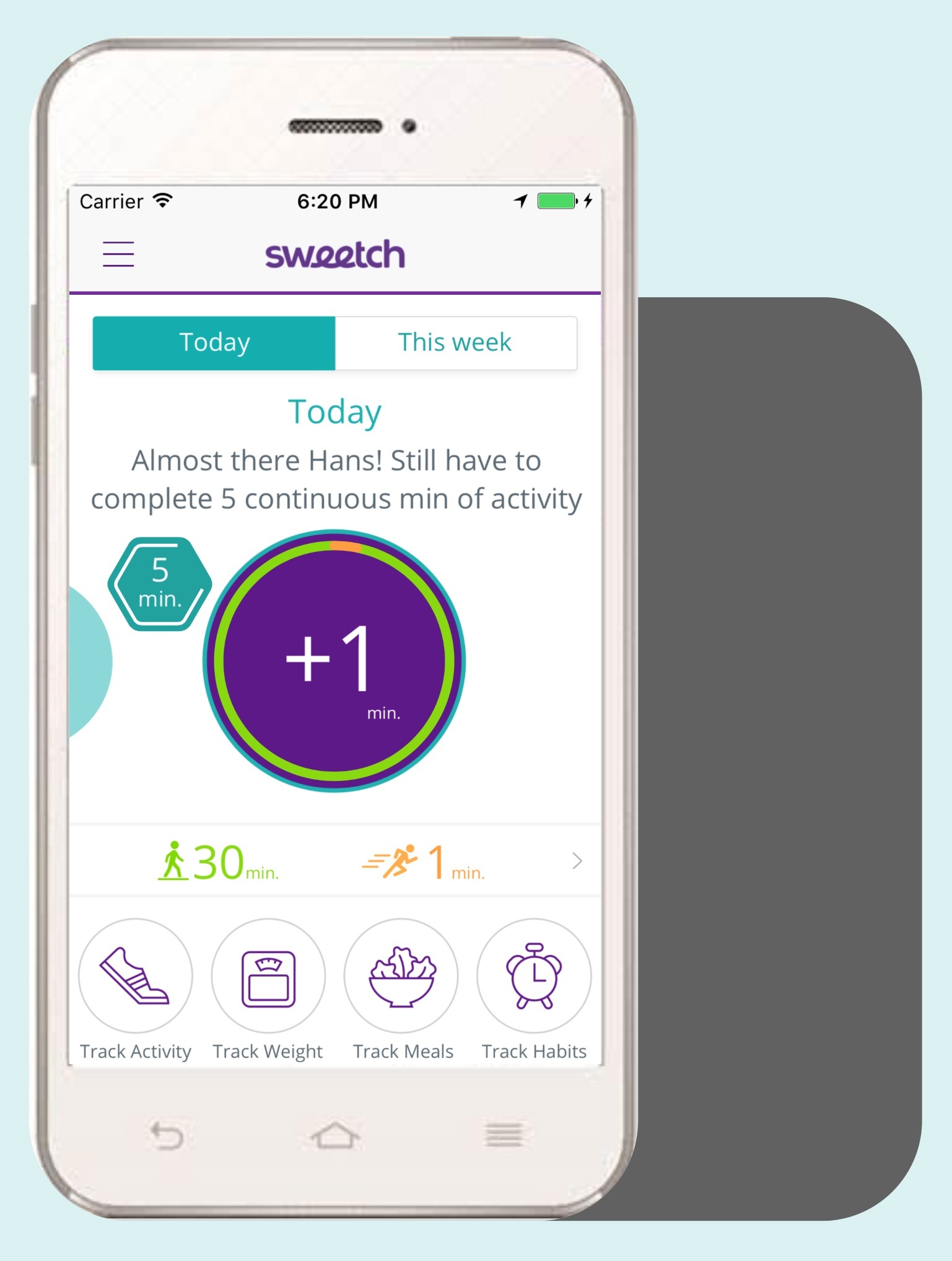 WellSpan Health partners with Sweetch to deploy its AI-based app to deliver large-scale prediction and prevention of diabetes to augment its employee wellness program.
Diabetes is an epidemic, and our health systems are paying the price. With one in 11 adults affected globally and costs for people suffering from diabetes over 2x higher than those without the disease, it's a pressing issue – and the latest technologies can help alleviate it.
Today, integrated healthcare system WellSpan Health announced it is partnering with Sweetch,  a proprietary machine learning platform for large-scale prediction and prevention of diabetes to augment its employee wellness program. The AI-based app will deliver highly personalized intervention plans for WellSpan's 15,000 employees (200 primary care and specialty physicians), with data-driven, real-time goals and messages matched to each individual patient's lifestyle and habits in central Pennsylvania and northern Maryland.
AI-Based Platform for Large-Scale Diabetes Management
Using its proprietary machine learning algorithm, Sweetch accurately quantifies personal diabetes risk which is critical for enabling early and effective prevention. On the personalized prevention front, Sweetch's mobile health app with its connected Bluetooth digital scale monitors and analyzes the user's personal, environmental and behavioral digital bio-markers. This results in contextual, real-time specific and detailed recommendations that guide the user towards achieving disease prevention goals.
This could include advising the user to take a five-minute walk to a nearby coffee shop in the middle of the day based on his calendar availability, to achieve their 20-minute activity goal. By applying predictive analytics, Sweetch continuously optimizes the user's goals and messages, in order to predict which of these messages will trigger action with an emphasis on long-term engagement.
"This is the tool we have been looking for to augment our wellness assessment program," said Charles Chodroff, MD, WellSpan Health's Senior Vice President, Population Health and Chief Clinical Officer. "We have been leaders in developing effective wellness programs for our employees and the local business community for many years and have been providing detailed personalized assessments identifying chronic disease risk factors. This new smartphone platform will take our program to the next level, by helping to target those individuals who are at the greatest risk by giving them a super-personalized tool, which automatically adapts to each individual's life habits."
Recent Sweetch Results/Outcomes
In a recently published clinical trial conducted by Johns Hopkins, Sweetch demonstrated clinically significant effects on weight reduction, physical activity increase, and Hemoglobin A1C reduction. The Sweetch solution offered through WellSpan Health is composed of a mobile app and wireless Bluetooth-connected scale.