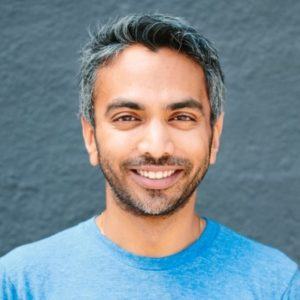 In today's mobile-first environment, it's somewhat surprising that nearly 30 percent of healthcare providers still use phone calls — and only phone calls — to ensure patients make it into their scheduled appointments. While fewer Americans tend to answer their phone calls, they do use their phones for text messaging. In healthcare, the benefits of text message appointment reminders are increasingly recognized and on the rise, but this is only the tip of the iceberg when it comes to providing a truly engaging patient experience.
Today, patient-clinic communication struggles to meet the expectations of the modern consumer that is used to mobile interactions for less important activities such as ordering a ride on Uber, booking a restaurant reservation or purchasing shampoo on Amazon. However, with the rise of bot-enabled technology and its growing integration into healthcare systems and applications, we're starting to see a whole new level of patient care emerge.
Basic text message appointment reminders have measurable value, but effective real-life communication is a two-way proposition. A simple reminder via text message is just a one-way broadcast with no interaction. No more effective than the traditional postal reminder, one-way texting leaves patients frustrated and ultimately disengaged.
The promise of bot technology is interacting with patients and engaging them in a full dialog, beyond the confines of the physician office. Intelligent technology is necessary to carry out patient-clinic communication in a way that is relevant and conversational, and also drives patient engagement and does not place burdensome administrative and technical responsibilities on healthcare providers.
Examples of bot-driven, two-way patient-provider communications include:
Real Conversations (With Bots)
New bot-enabled texting enables healthcare providers to send automated conversational messages that patients can interact with and respond to using the same level of natural conversation, allowing them to confirm, cancel, or change appointments right within the text message environment.
This is key for healthcare providers because it extends a patient's experience beyond just office visits. From scheduling a patient's very first appointment to post-diagnosis and procedural follow-ups to education and check-ins, intelligent, automated conversations can facilitate the highest levels of value-based care.
Bot technology enables healthcare providers to do this without dedicating additional staff or costing additional time. On the contrary, a bot-enabled communication system that keeps patients engaged and on track with their health actually frees up staff, because time-consuming and process-related phone calls become a thing of the past.
Intelligent Healthcare Guidance
The biggest impact of bot-enabled messaging is guiding and orchestrating patients throughout their healthcare journey through engagement and guidance before and after procedures to help track any complication and improve patient readiness before visits.
Benefits of this approach include: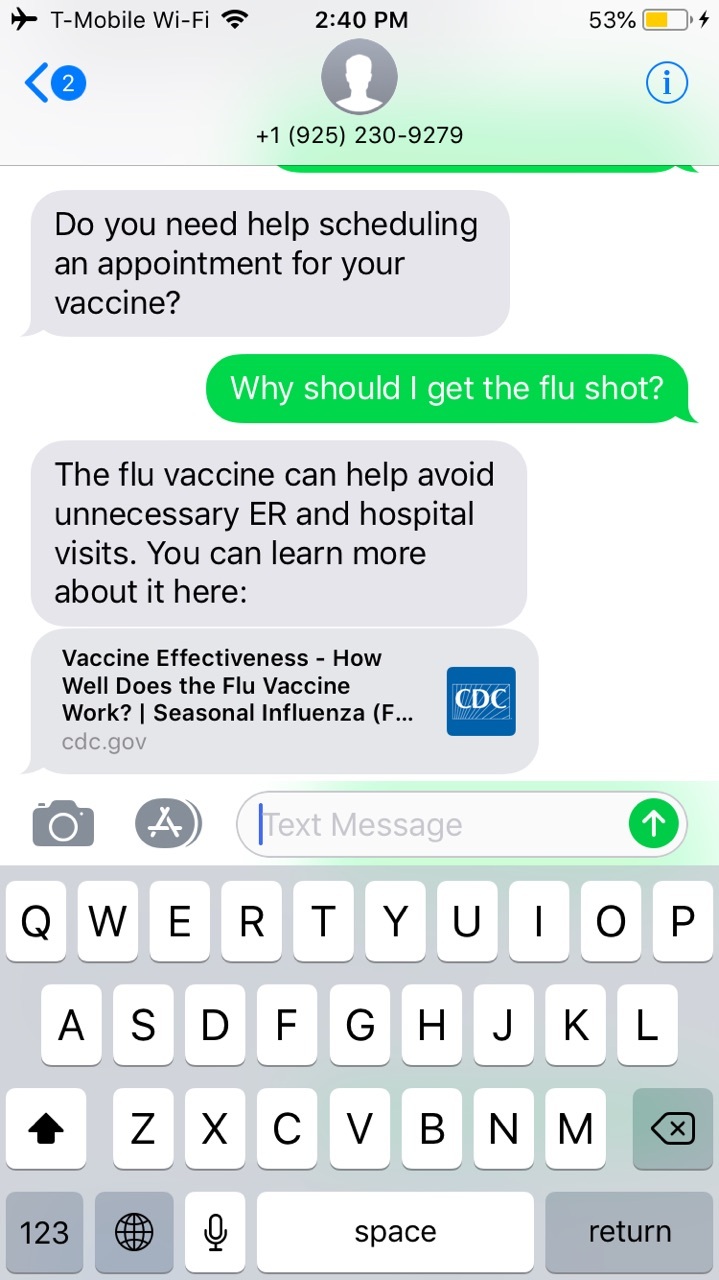 – It saves time: As already mentioned, an automated system eases the burden on healthcare professionals for keeping their patients educated and engaged.
– Revenue, revenue, revenue. Engaged patients help clinics keep their schedules full. If a patient indicates that they cannot make a scheduled appointment, an automated smart waitlist contacts the next patients in line and fills that slot automatically. This has a number of benefits including saving clinic staff time, improving the bottom line of a clinic, and most importantly, getting patients to care faster.
– It promotes value-based care. With patient populations more engaged and active in their healthcare, the general health of communities will improve over time. This is critical in an industry that is moving to value-based care that compensates providers based on patient health outcomes.
Healthcare has always extended beyond office visits, but technology is making it far easier for clinics and healthcare providers to remain engaged with their patients between appointments and procedures. Voicemail reminders, postcard confirmations, and educational pamphlets are disappearing, replaced by mobile communications that consumers — in this case, patients — expect from any organization with which they do business.
Aditya Bansod is the CTO and co-founder of Luma Health. Luma Health's mission is to empower leading healthcare providers to deliver personalized and engaging experiences across the entire patient journey.