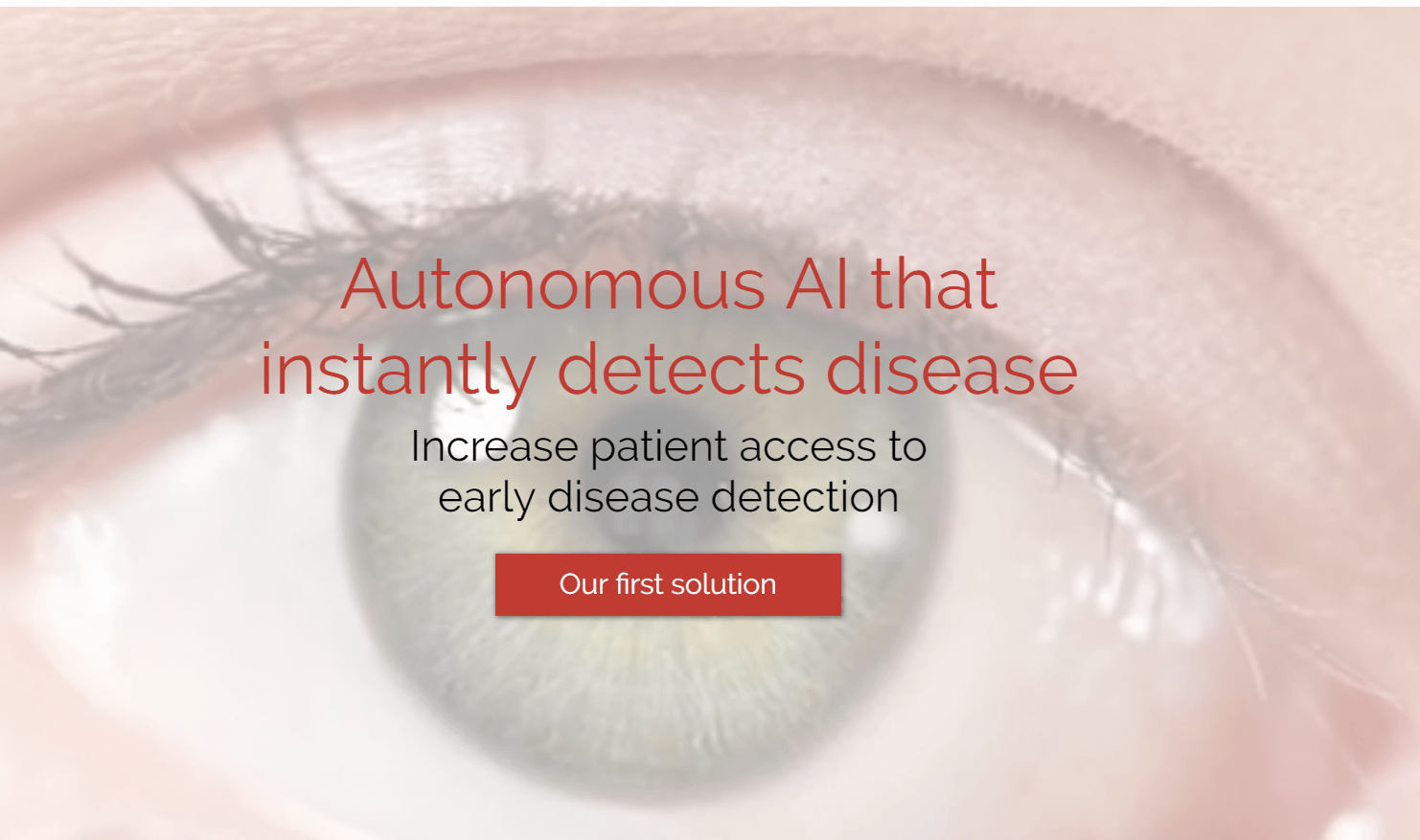 IDx, a Coralville, Iowa-based startup that developed the first and only FDA-cleared autonomous AI diagnostic systems, has raised $33 million in funding led by 8VC with participation from Optum Ventures, Alpha Edison and Heritage Provider Network.  This latest round of funding will accelerate the adoption of IDx-DR and allow IDx to continue developing additional AI-based diagnostic systems.
Founded in 2010 by a team of clinical scientists, IDx is focused on developing clinically-aligned autonomous algorithms that detect disease in medical images. The company's first diagnostic system, IDx-DR, is the only AI system cleared by the FDA to detect diabetic retinopathy in adults (22 years of age or older) without requiring a clinician to interpret the image or results.
This enables healthcare providers who are not normally involved in eye care to use the AI system to test for this leading cause of blindness during routine office visits. IDx-DR is indicated for use with the Topcon NW400, an easy to use and the highly accurate robotic fundus camera.
In addition, IDx is currently developing additional AI-based diagnostic systems for the detection of macular degeneration, glaucoma, Alzheimer's disease, cardiovascular disease, and stroke risk.
"We received numerous requests from the investment community to participate in this financing round," said Stefan D. Abrams, vice chairman at IDx. "We carefully selected our co-investors because of the strategic value they provide to the company. We expect this investment to accelerate the adoption of IDx-DR, a unique and much-needed solution for the 30 million people with diabetes in the U.S. alone who need to be tested for diabetic retinopathy each year."