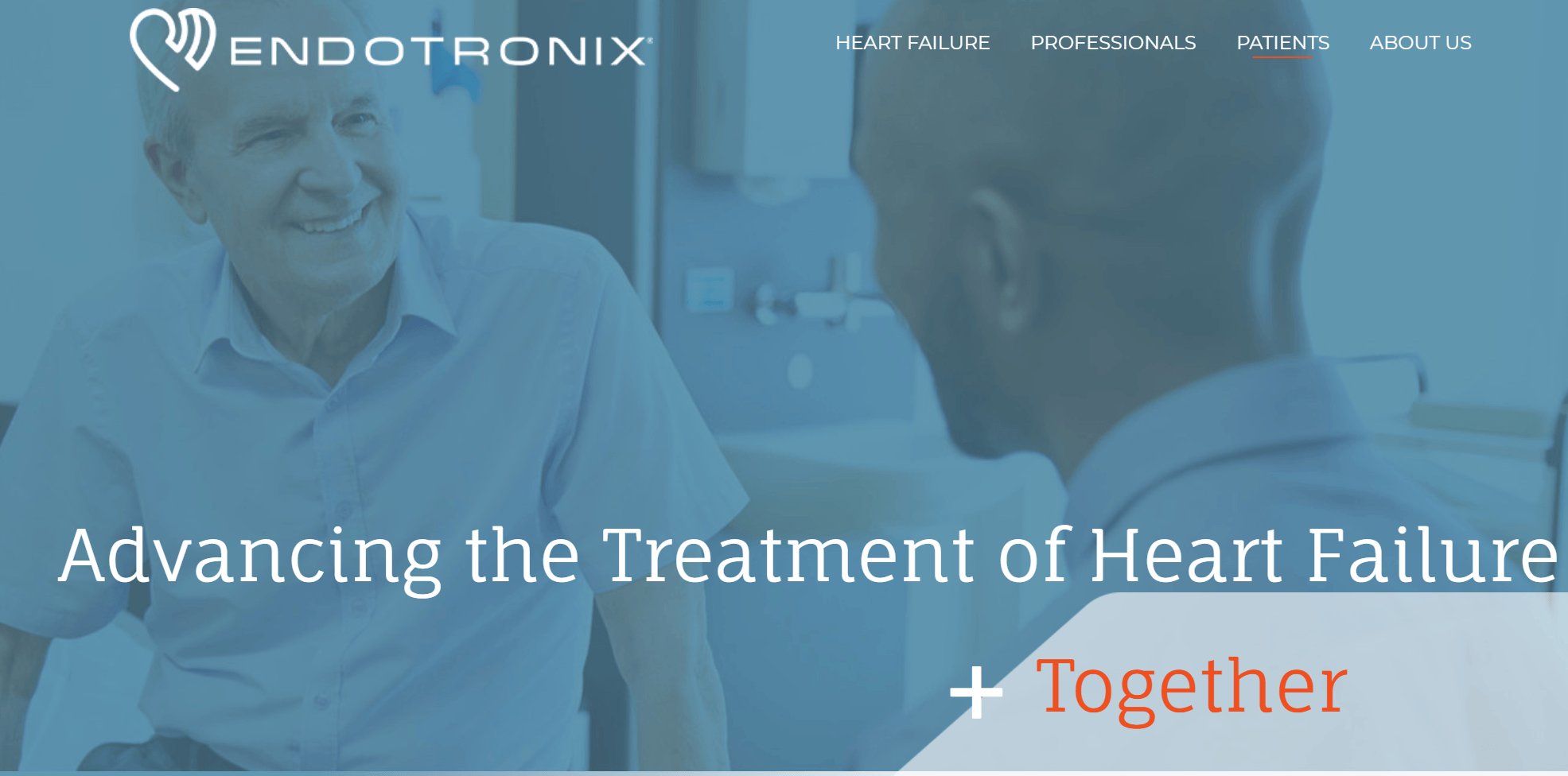 Endotronix, Inc., a digital health, MedTech company dedicated to advancing the treatment of heart failure, today announced it has raised $45 million in Series D funding led by LSP, investing from its LSP Health Economics Fund 2. The round also included participation from Aperture Venture Partners, BioVentures Investors, Lumira Ventures, OSF Ventures, Seroba Life Sciences, SV Health Investors, Wanxiang Healthcare Investments, and an unnamed corporate strategic investor.
The medtech startups plans to use the financing to support the commercialization of the Cordella™ Heart Failure System (Cordella System) and clinical development of the Cordella™ Pulmonary Artery Sensor (Cordella Sensor) through CE Marking and FDA Premarket Approval (PMA). The product platform consists of a comprehensive remote patient management software solution coupled with a seamlessly integrated, next generation implantable pulmonary artery sensor to streamline heart failure care management and provide early detection of worsening heart failure.
This recent funding builds on the earlier news of the successful first-in-human use of the Cordella Sensor in Europe and first commercial use of the Cordella System at select U.S. sites.
The Cordella System is designed to address inefficiencies in heart failure management and promote guideline-based therapy so physicians can improve patient care and reduce re-hospitalizations with effective and scalable remote patient management. Over 26 million people worldwide suffer from heart failure and it is a leading cause of re-hospitalization for people over 651,2. With U.S. treatment costs reaching $31B per year, heart failure management remains a pressing unmet clinical need3.
"We are thrilled with the world-class leadership and support of LSP and our existing investor group as we launch into the next phase of our company," commented Harry Rowland, CEO of Endotronix. "This financing accelerates our U.S. and E.U. launch of the Cordella System and supports our upcoming landmark randomized, controlled clinical study, PROACTIVE-HF, to demonstrate the safety and effectiveness of proactive heart failure management."