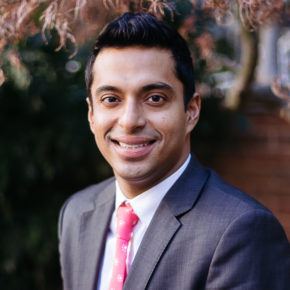 The tech industry loves to tout high-level metrics to garner attention for apps: the success of an app is often demonstrated by quoting staggering numbers of subscribers, weekly views, in-app session length, number of downloads, monthly average users, etc. And these statistics are not irrelevant — they are useful for gauging product performance and often correlate to a successful product. For apps driven by ad-revenue, they are sometimes the most important metrics.
But as I address elsewhere, using these metrics to prove success in the healthcare marketplace is problematic. The value in the healthcare sphere looks different than success in the business marketplace. Clinical tools are vastly different than consumer tools, and digital healthcare cannot be judged by the same standards as non-healthcare/consumer industries. High-level metrics like those referenced above are useful for developing a product — is it easy to use? Does it engage the attention of the user?  However, the level of engagement that these metrics reveal does not provide any insight into whether a patient is taking an active stake in their own health and wellness.
Related: Bullshit Metrics: Is Patient Engagement Real? 
For example, figure 1 shows the remarkable difference between providing people with information that is specifically from their own trusted care provider as it relates to their health circumstance (White Label/ Co-Branded/ Localized/ Customized App/ etc.), versus providing them with globally relevant information as it relates to their health circumstance (Control Group, DTC).
Fig. 1
The one-size-fits-all approach of direct-to-consumer marketing (DTC) does not translate into the healthcare sphere. The standards of digital healthcare are different from other consumer platforms because its goals are different — even varying widely within the health industry itself as the target population changes, and continuing to diversify within that target population.
More importantly, direct-to-consumer marketing is just that: consumer-centric. And in healthcare, consumers are not the sole stakeholders. Providers are at the other end of what is an essential relationship in the healthcare sphere, and the connection between patient and provider is key to delivering the best care and improving outcomes.
Clinicians are notoriously wary of healthcare apps because they largely neglect the patient/provider relationship. As long as healthcare apps are built around and marketed toward consumers, they are essentially functioning as data storage, and that data may or may not be shared by patients with providers. That's not to say that weight monitoring apps, calorie trackers, FitBits and other mHealth technology cannot be useful toward encouraging a patient's ownership in their own wellness, but until that data is shared with providers it is not being used to its fullest potential.
We need to change the way we approach metrics — and our standards of success for an app — based on the provider, who is the key differentiator between the DTC and healthcare marketplaces. That means shifting the focus to actionable data.
The number of emails opened by a patient, the notifications are seen, the amount of time spent in an app means nothing if the health impact is not achieved. These metrics give doctors no insight into a patient's health. What providers need is data — active or passive — useful for providing insight into the future, to facilitate interventions and help determine care decisions. It is not useful to a doctor to know that a patient logs into an app every day (although certainly, this could correlate with a willingness to be active in their wellness) — what is useful is their activity within the app: data logged, surveys completed, feedback offered, etc.
This makes the solution sound simple, but the reality is a bit more complex. Healthcare providers are overworked and overextended in all areas, and it is rare that a clinician has the time to interrupt his or her workflow, even to do something as relatively quick as checking a dashboard for data. Disruptive technology more than anything else must be efficient: in order for health apps to provide value to clinicians, data need to be portable and interoperable, and seamlessly transitioned into the electronic health record (EHR) workflow of the provider.  
And not all data is created equally actionable. For instance, in pregnancy, a woman's daily record of blood pressure (BP) levels shared with her provider can directly facilitate the identification and management of hypertension and preeclampsia. If the provider sees a spike in BP, there is an immediate cause for intervention and a clinician can manage the event before it becomes an emergency.
But without a targeted user experience such as this, data is less than helpful to busy clinicians who do not have the time to sift through and analyze it. Providers need data that can be used to guide clinical decisions.
Can a record of day-to-day diet choices help interventions for diabetes? Sure. Can a sudden decline in daily steps alert a clinician to deeper problems? Yes. Can a spike in water intake be a trigger? Absolutely. But seeing the potential in this massive bank of data that accumulates through mHealth devices is only the first step. Learning how to make it work for patients and providers is the greater challenge.
Anish Sebastian is the Co-founder of  Babyscripts, a virtual care platform created for obstetrics that allows OBGYNs to deliver better prenatal care. He leads the efforts of product development and engineering, including the creation of unique patent-pending data algorithms.