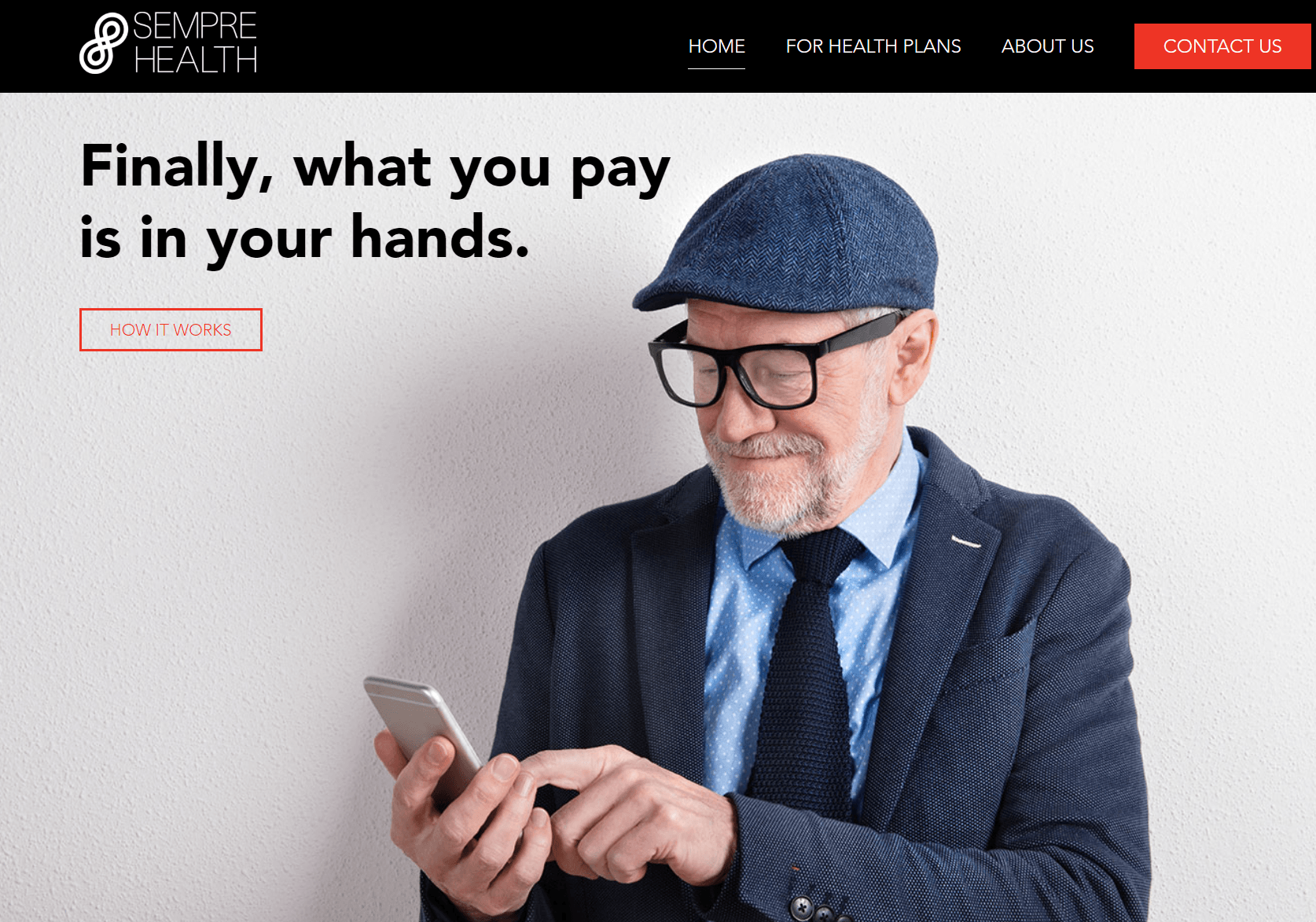 Sempre Health, a San Francisco, CA-based solution for behavior-based healthcare pricing, today announced it has raised $8M in Series A funding led by Rethink Impact with participation from Social Capital and others. The company plans to use the funding to further build out Sempre's two-sided network of payers and pharma manufacturers. Unlike traditional coupons and vouchers, Sempre works with multiple healthcare stakeholders to dynamically adjust a patient's co-payment based on individual adherence and behavior, seamlessly at the point of fill.
Founded in 2015, Sempre Health designs point-of-sale dynamic discounts and SMS-based engagement to incentivize healthy behaviors. Today, we work with health plans and pharma manufacturers to fundamentally change medication affordability and access across the US. Sempre Health's innovative and dynamic discount programs enable health plans to financially align members with broader clinical priorities, by allowing them to pay less when they take responsible actions, such as filling their prescriptions on time. Members are empowered to drive their own costs down over time using their behavior as a lever. Sempre allows health plans to select the medicines to make available. This means every Sempre program is consistent with the formulary design and tied to reductions in the overall cost of care.
Earlier this year, Sempre inked a partnership with Novo Nordisk to bring dynamic discounts and engagement to diabetes patients across the country. Sempre will have more than 15 pharma manufacturer and payer partners by Q4'18.
"We aim to build a world where healthcare benefits are individualized and responsive. Everyone should be able to share in the savings they generate for the healthcare system," said Anurati Mathur, CEO Sempre Health. "Our goal is to provide improved adherence, increased engagement and an easy and effective intervention, fundamentally changing medication affordability and access."