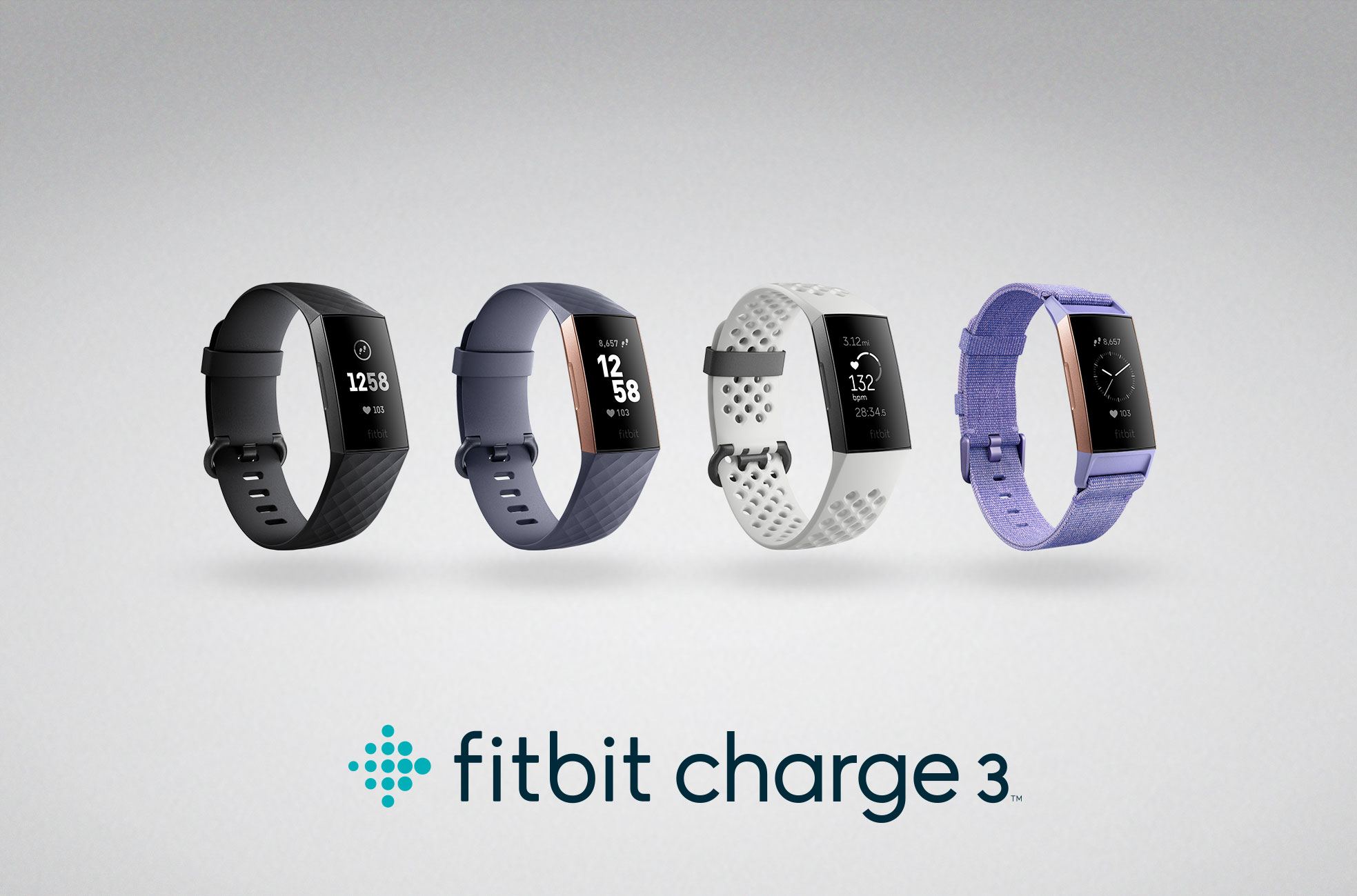 Wearable leader Fitbit, today announced the unveiling of Fitbit Charge 3, the latest evolution of its best-selling Charge family of devices. Fitbit Charge 3 features an elevated, premium swim-proof design with a touchscreen display, 15+ goal-based exercise modes, essential smart features to stay connected to what matters most, up to 7 days of battery life, and Fitbit's most advanced sensor and algorithm technology in a tracker. Charge 3 is available for presale today on Fitbit.com for $149.95, with global retail availability starting October 2018. Sleep Score beta will be available to Fitbit users later this year.
Fitbit's Charge family of products is the most popular of Fitbit's lineup, with 35 million devices sold to date. According to Fitbit research, of adult consumers who considered buying a wearable in the last year, 42% wanted a tracker versus 36% who wanted a smartwatch – due to the slimmer design, easy-to-use features, streamlined experience and price point. Further, IDC estimates shipments of fitness trackers will continue to comprise a significant portion of the overall wearables category for the next several years.iv Trackers also make up the majority of wearable sales in major global markets like Australia, Great Britain, Japan, Singapore and Spain.
Key Features
Charge 3 is crafted from premium, lightweight materials, including an aerospace grade aluminum case and Corning® Gorilla® Glass 3 display for a slimmer, modern silhouette, increased durability and more comfortable fit for men and women. It features a crisp, touchscreen OLED display that is nearly 40 percent larger and brighter than its predecessor, offering a more intuitive experience with easy access to your most important information.
Fitbit Charge 3 is the first wearable with an inductive button, which includes new patent-pending technology that provides a streamlined, swimproof design, increased space in the device to add more sensors plus a larger battery with up to 7 days of use, and more effortless interaction while maintaining the performance expected from our most advanced fitness tracker.
With advanced health and fitness sensors, goal-based exercise modes, convenient smart features, and an enhanced on-device experience, Charge 3 makes it easier than ever to stay motivated and on track. Fitbit is also announcing a new Sleep Score beta program through Fitbit Labs. Using key metrics tracked by any Fitbit device with advanced 24/7 PurePulse heart rate tracking, Sleep Score will provide a nightly score to help give participants a more complete picture of their overall sleep quality and what factors affect it.
For devices with a relative SpO2 sensor, including Charge 3, Fitbit Ionic and Fitbit Versa, Fitbit will test the tracking of breathing disruptions, which can be indicators of health issues such as allergies, asthma or sleep apnea.
"With Charge 3, we are building on the success of our best-selling Charge franchise and delivering our most innovative tracker, offering an extremely slim, comfortable and premium design, along with the advanced health and fitness features our users want. Charge 3 gives existing users a compelling reason to upgrade, while also allowing us to reach new users who want a sleeker, more affordable wearable in a tracker form factor," said James Park, co-founder and CEO of Fitbit. "Our commitment to consumer choice and ability to meet the demand of millions of users by offering a range of products, from trackers to smartwatches, will enable us to expand our share of the overall wearables market."