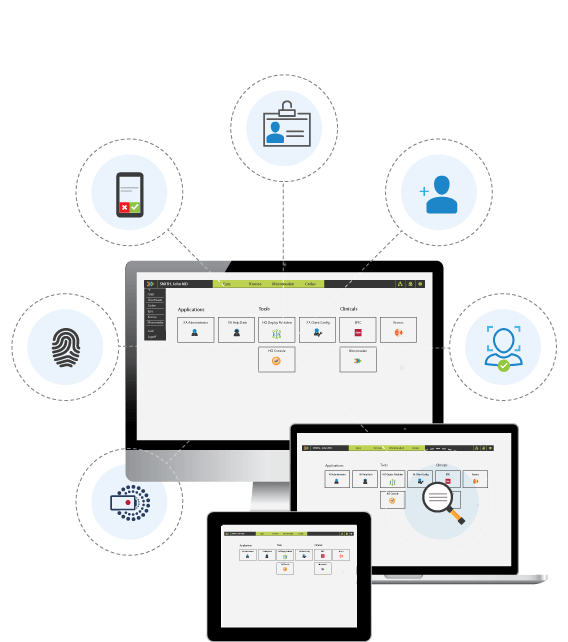 Identity Automation, a leading provider of Access Management (AM), Identity Governance (IGA), and Multi-Factor Authentication (MFA) software, today announced its acquisition of Boise, ID-based HealthCast Inc., provider of award-winning enterprise single sign-on (eSSO) and virtual desktop technology for the healthcare industry. Financial details of the acquisition were not disclosed.
Increased regulation and the shift from paper-based to digital records has created new challenges in securing and managing access to personal health data. On one hand, shared workstations and clinicians' need for ready access to patient information has driven widespread adoption of eSSO products that deliver streamlined, passwordless access. However, fear of PHI disclosures, data theft, and hefty compliance penalties is driving a need for more complete and integrated IGA technologies that strengthen security, while enabling better patient care at a significantly lower cost.
HealthCast adds award-winning healthcare-based technologies, backed by industry-leading support to Identity Automation's portfolio, including an eSSO solution that was top-ranked by KLAS Research in 2017 and 2018; proximity badge functionality that allows users to sign-in on a number of devices, including HP thin clients, Dell Wyse, and Chromebooks with a simple tap; and secure MFA for electronic prescriptions for controlled substances (EPCS). The acquisition also enables Identity Automation to leverage HealthCast's VDI expertise and connections into Epic, Cerner, MEDITECH, and other clinical business and administrative applications used by healthcare providers.
"Joining forces with Identity Automation is a smart move that aligns with the shift towards solutions that centralize, streamline, and secure access to healthcare records and applications for an increasingly mobile workforce," explained Joan Mehn, President and CEO of HealthCast Inc. "HealthCast has been delivering award-winning solutions to healthcare organizations for over twenty years, and a driving force behind this success has been our ability to recognize critical needs of the ever-changing healthcare industry. By combining our capabilities, we can deliver unmatched security, breadth of capabilities, and ease of use to our customers that improve clinician efficiency and overall patient care."