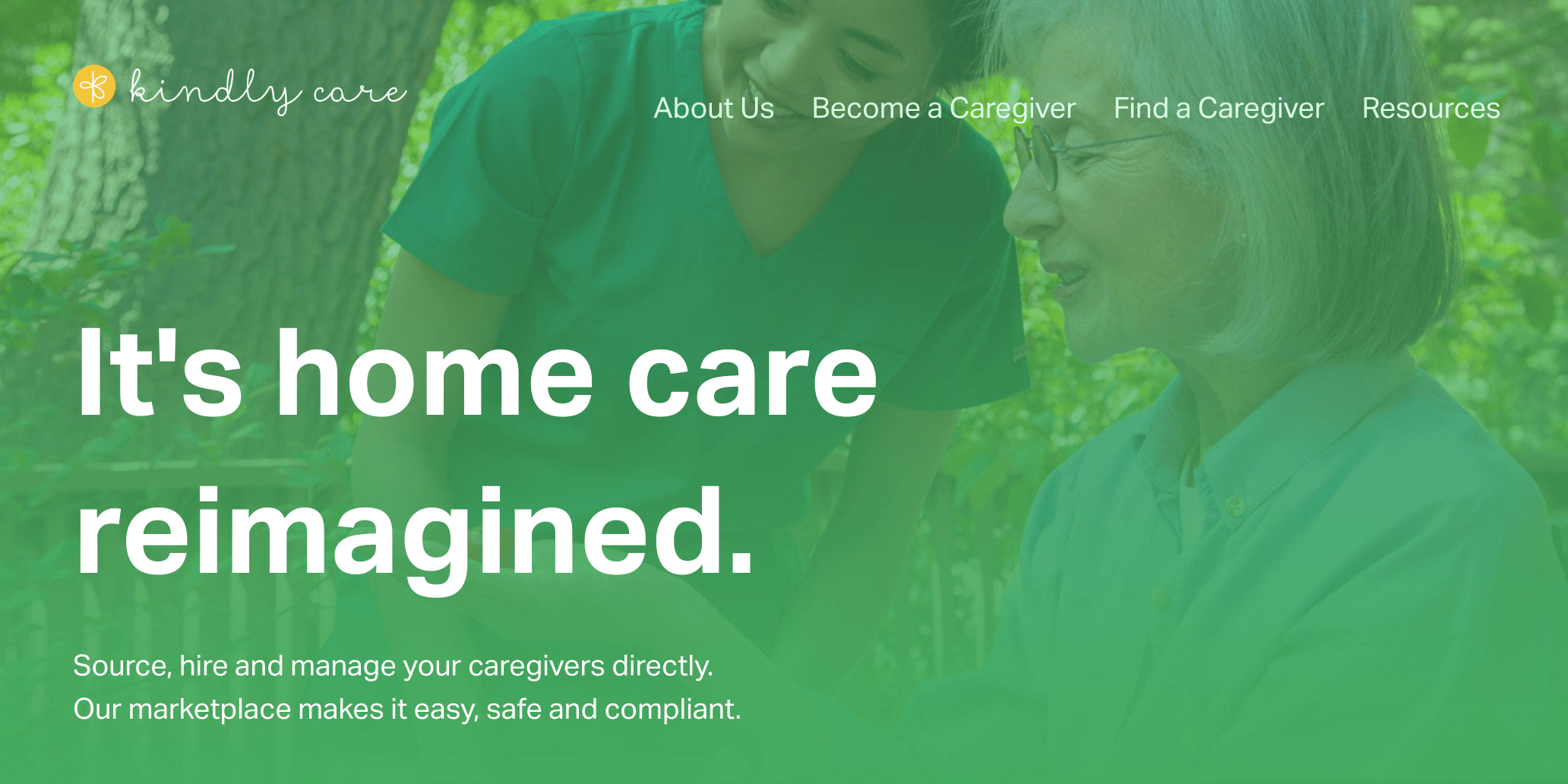 Kindly Care, a San Francisco, CA-based elder care marketplace, today announced it has raised $5.4 million in Series A funding led by Javelin Venture Partners. The round also included participation from MHS Capital and Jackson Square Ventures.  Kindly Care plans to utilize the latest round of funding to fuel additional growth of the company's vision to provide a simple and safe solution for affordable elderly care, fund development of additional capabilities for the platform, and to support national expansion.  The round brings the company's total equity raised to date to $9.5 million.
Founded in 2015, Kindly Care tackles the challenges that the aging population is facing, including the exploding cost of care and the caregiver shortage crisis. When it comes to finding care for aging loved ones, cost is a major issue when deciding between utilizing a home care agency or cutting corners and hiring people without proper background checks or experience. To date, over 100,000 caregivers have applied to join the marketplace
With this life changing decision for families in mind, Kindly Care bridges that gap between the self-service model and managed services in elder care. Its marketplace offers an endless supply of background checked caregivers, and families also get a fully compliant turnkey solution that allows them to be a W-2 household employer and comply with Department of Labor's ruling that most caregivers are employees and not independent contractors.
How It Works
Unique to the platform, caregivers' profiles all include a personal video. These videos allow families to virtually meet their caregivers even before they interview them in person. In the next step, clients select who they want to meet in person and interview them at home prior to making any commitments. Once both the client and the caregiver have agreed to work with each other and have negotiated their hourly rate, Kindly Care obtains a tax ID for the employer, sets up a household payroll with weekly tax withholding, starts tracking regular and overtime hours, generates paystubs, handles wage garnishment letters, and all other administrative aspects of W-2 household employment.