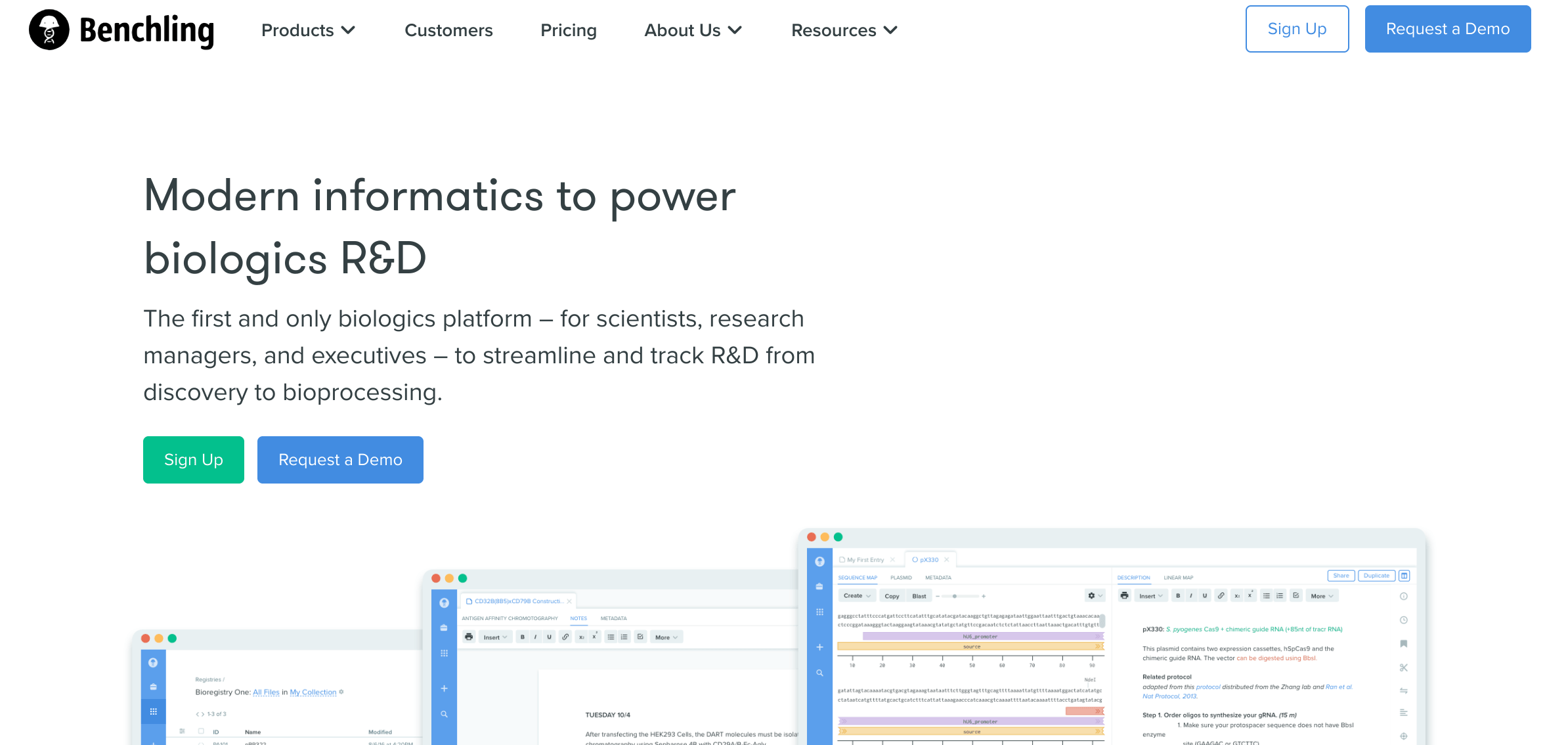 Benchling, a San Francisco, CA-based biologics platform for scientists, research managers, and executives to streamline and track R&D from discovery to bioprocessing, today announced it has raised $14.5M in Series B funding led by Benchmark. The round also included participation from from F-Prime Capital, a global venture capital firm associated with Fidelity Investments, and returning investor Thrive Capital. Benchling plans to utilize the funding to accelerate product development and continue growing its team
Historically, biologics comprised a small percentage of pharmaceutical pipelines. Today, biologics are widely acknowledged to be the drugs of the future, making up 40% of the pipeline. The importance of biologics will only increase as breakthroughs like CRISPR impact not only pharmaceuticals but also industries like agriculture and energy.
Despite these advancements, scientists are often stuck with archaic systems to track their work, including paper notebooks, offline spreadsheets, and legacy on-premise software, delaying critical decisions around research and experiments. Founded in 2016, Benchling created a purpose-built platform to give scientists the ability to compile and organize comprehensive data on all of their R&D programs. Due to Benchling's platform, customers report up to a 4X increase in productivity and up to a 67% reduction in emails to collaborate on their research. 
Today, more than 100,000 scientists across enterprises and academia are using Benchling. Since its last funding round in 2016, Benchling has seen leading pharmaceutical and biotech customers, such as Regeneron Pharmaceuticals, Incyte, Editas Medicine, Agenus, Zymergen, and Obsidian Therapeutics, standardize on its R&D platform.