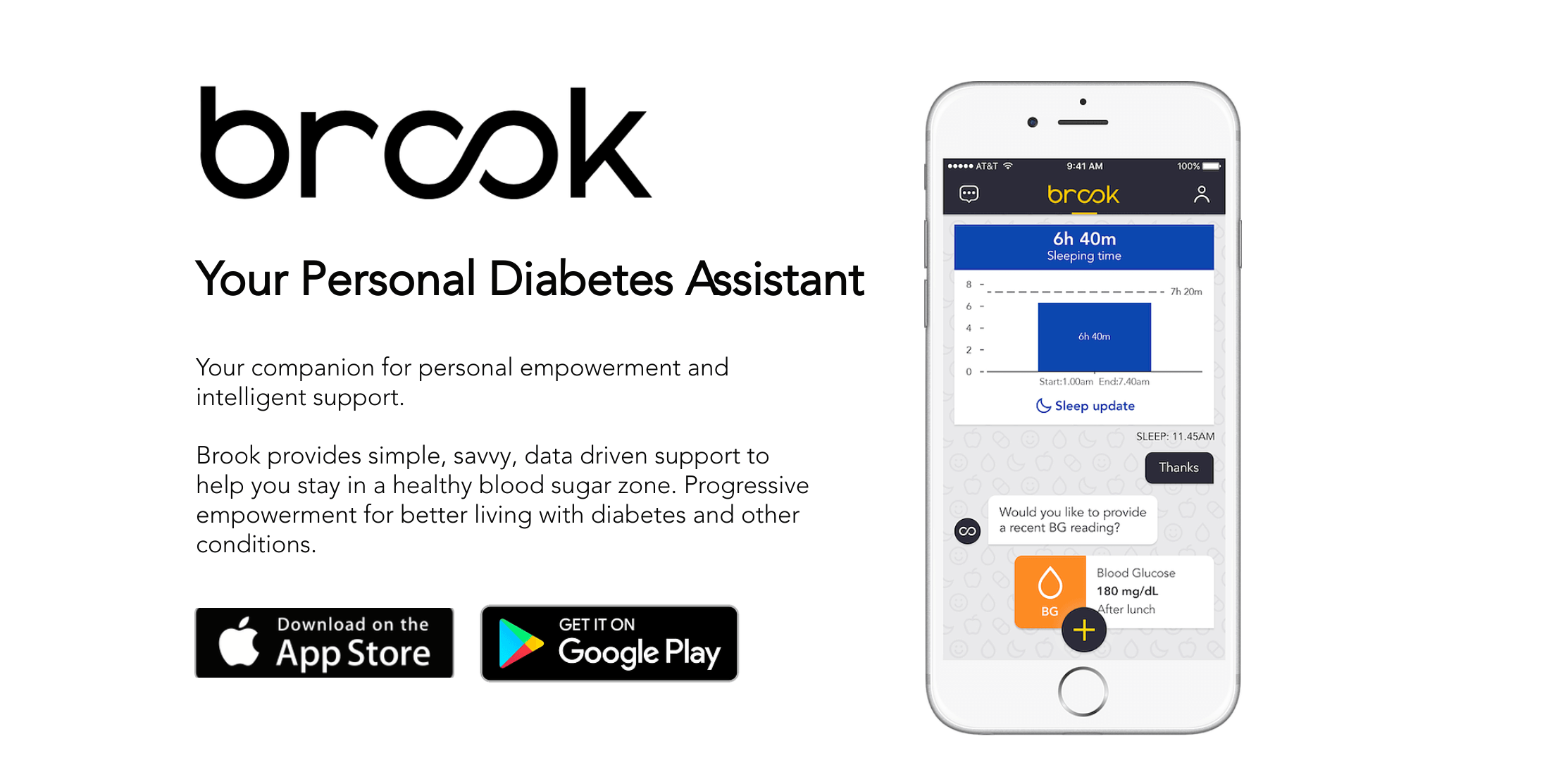 Brook, a Seattle-based personalized diabetes assistant app platform for personal empowerment and intelligent support has raised $4M in funding from a group of investors. In addition to the funding, the startup has inked a strategic partnership with Independent Health, a Western New York State health plan to provide enhanced resources to help its 380,000 members self-manage their care and make the best decisions about their health. 
The partnership builds on the 2017 pilot program with Independent Health  to provide its digital personal assistant to help Independent Health members with diabetes better manage their health via a smartphone. Independent Health also participated in Brook's latest round of funding. 
According to the Centers for Disease Control and Prevention (CDC), chronic diseases and conditions are among the most common, costly, and preventable of all health problems: In 2017 the cost of diabetes include $237 billion in direct medical costs and $90 billion in reduced productivity. The largest contributors to the cost of diabetes are higher use of prescription medications beyond diabetes medications ($71.2 billion) while medications and supplies to directly treat the diabetes were about half of that ($34.6 billion).
How Brook Works – Augmented Intelligence
Founded in 2015, Brook  is developing a personal health assistant technology that provides simple, impactful, data driven support – with medical and health services professional coaching – to help individuals manage diabetes and other chronic conditions. The company combines the collection and assessment of data with the opportunity for human connection and conversation via its specialist expert team. Utilizing mobile sensors, Brook tracks and interprets critical data such as activity and sleep, and runs a powerful routine analysis engine that quickly captures diabetes and behavior data. Brook than combines and connects the use of a chatbot with a human expert team. This unique process is Augmented Intelligence – to provide people with a 24/7 support for their successful diabetes management.The technology allows for easy data collection, and capability of turning the information into insights for people to make impactful decisions about their heath.
"Our partnership with Independent Health is ground-breaking for individuals seeking to manage their chronic diabetes condition, and it is equally exciting for medical and health care professionals. Independent Health is a great partner for Brook because of its innovative approach to providing the best medical and health services to the community. Independent Health is sharply attuned to the fact that consumers want to be empowered in a "light weight" fashion – an approach that can be done at their convenience and, most importantly, one that is highly personal to them. Today, technology can help personalize treatment using a process that can be customized and flexible," said Oren Nissim, Co-founder and CEO, Brook.