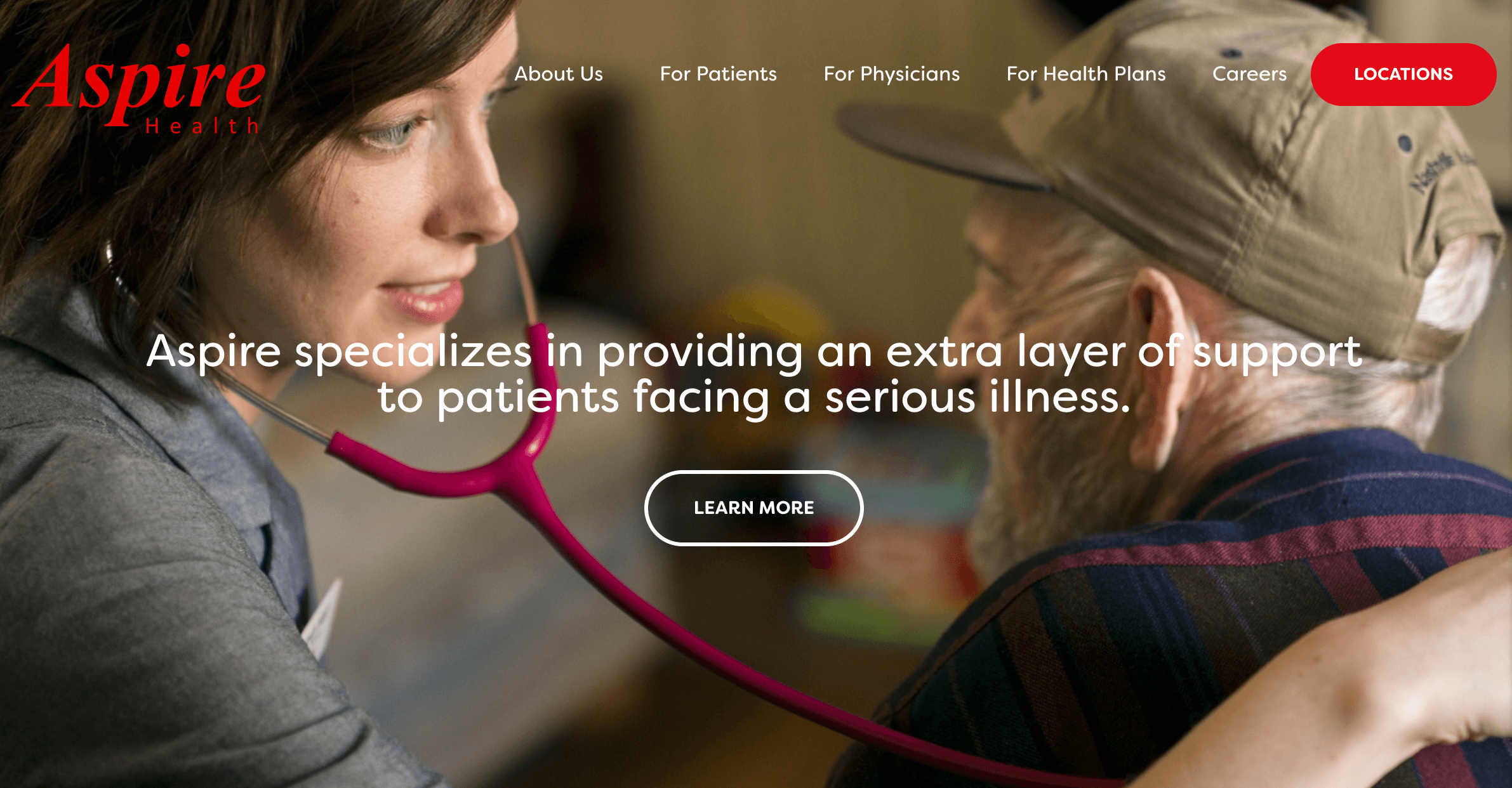 Anthem, Inc., the country's second largest health insurer, today announced that the company has entered into an agreement to acquire Aspire Health, the nation's largest non-hospice, community-based palliative care provider. Financial terms of the acquisition were not disclosed and is expected to close in the third quarter of 2018. 
Founded in 2013 by former U.S. Senator and physician William Frist and Brad Smith, Aspire Health utilizes proprietary predictive clinical and claims-based patient algorithms to identify patients with a serious illness who may benefit from an extra layer of support. Using Aspire's services focus on providing patients with relief from the symptoms, pain, and stress of a serious illness suffering from serious illnesses such as cancer, congestive heart failure (CHF), chronic obstructive pulmonary disease (COPD), kidney failure, liver failure, advanced dementia, and Amyotrophic Lateral Sclerosis (ALS). 
Working together with a patient's other doctors, Aspire's clinicians manage symptoms such as pain, shortness of breath, fatigue, constipation, nausea, loss of appetite, difficulty sleeping and depression. Aspire's services help patients gain the strength they need to carry on with daily life and tolerate medical treatment, navigate the healthcare system, and make difficult and complex treatment choices. Aspire's providers work to offer patients and their families the emotional and spiritual support that is critical in these challenging situations. To date, Aspire currently provides services under contracts with more than 20 health plans to consumers in 25 states. 
"Anthem is focused on enhancing our ability to offer innovative, integrated clinical care models that can improve the quality of healthcare and deliver better outcomes," said Gail K. Boudreaux, President and CEO, Anthem. "Aspire Health shares our perspective on the increasingly important role of integrated care and has built a unique model that provides palliative care and support services for patients and their families. With the addition of Aspire Health to Anthem's other clinical care assets such as CareMore Health and AIM, we will be able to offer our consumers, customers, and other health plan and provider partners a broader array of programs and services that meet their diverse needs and drive future growth opportunities for our company."