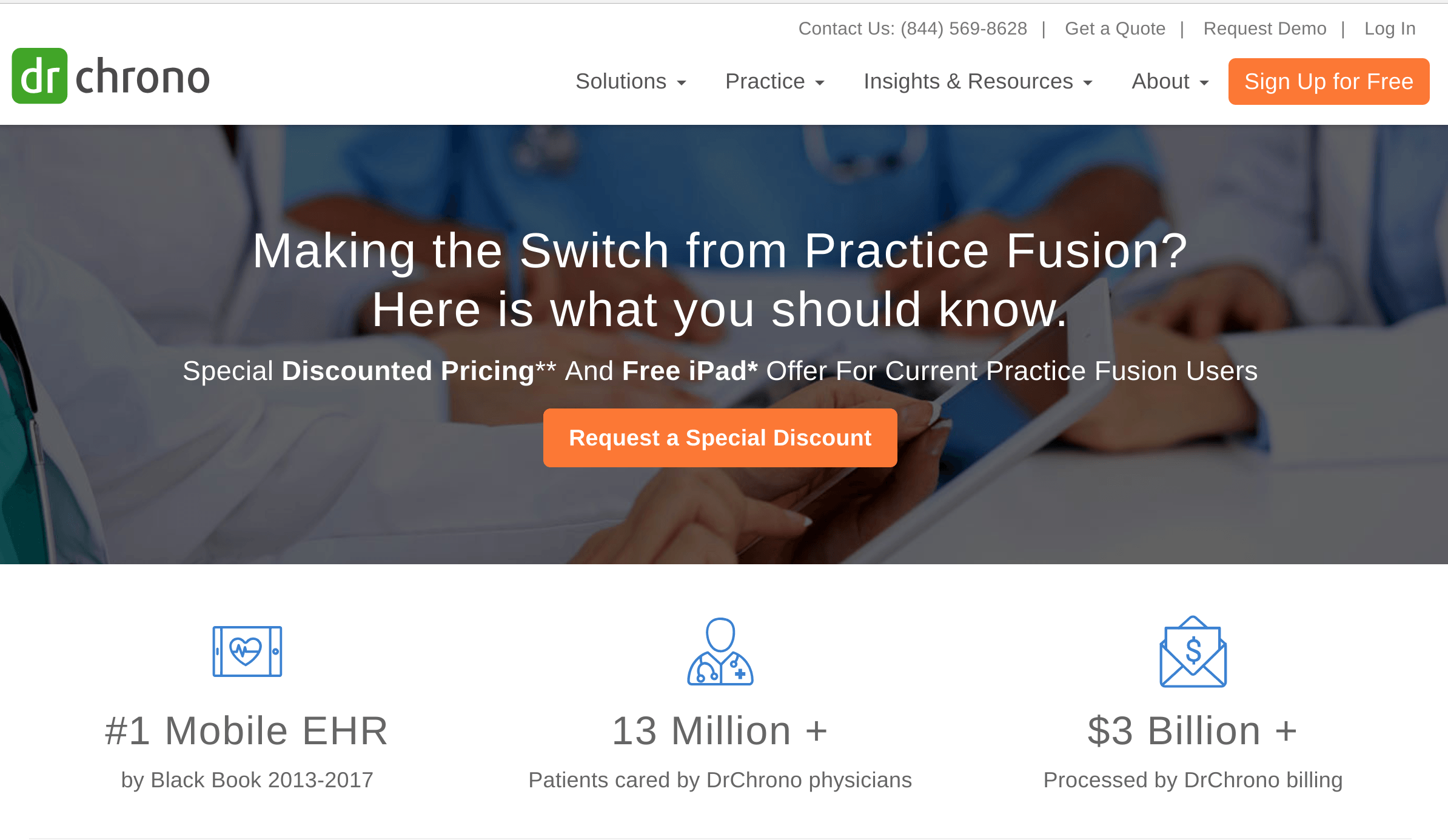 DrChrono, today announced a new  a new offer for current Practice Fusion customers that want to move their data from their current system to the DrChrono cloud-based EHR platform. Current Practice Fusion customers that want to sign up for this new plan from DrChrono receive special discounted pricing, a free iPad and data importing.
Practice Fusion, after being acquired by Allscripts for $100M, recently announced to their users that their EHR would no longer be free. Their users, by continuing to use Practice Fusion, will be subject to their monthly subscription fee. DrChrono is offering to help current Practice Fusion customers transfer their old EHR information to DrChrono EHR at no additional cost. The data transfer will seamlessly move data including Patient Demographics, Medications and Allergies, Lab Results, Clinical Notes and more.
"Physicians today need a simple yet powerful all in one platform to run their medical practice from patient scheduling, to managing clinical information, prescriptions, labs and medical billing. DrChrono provides a cost effective EHR and is the best option for Practice Fusion physicians who are now looking to modernize with a fully feature rich platform." states Daniel Kivatinos, COO and Co-founder of DrChrono.
For more information on this new plan for current Practice Fusion customers, visit https://www.drchrono.com/drchrono-ehr-vs-practicefusion/