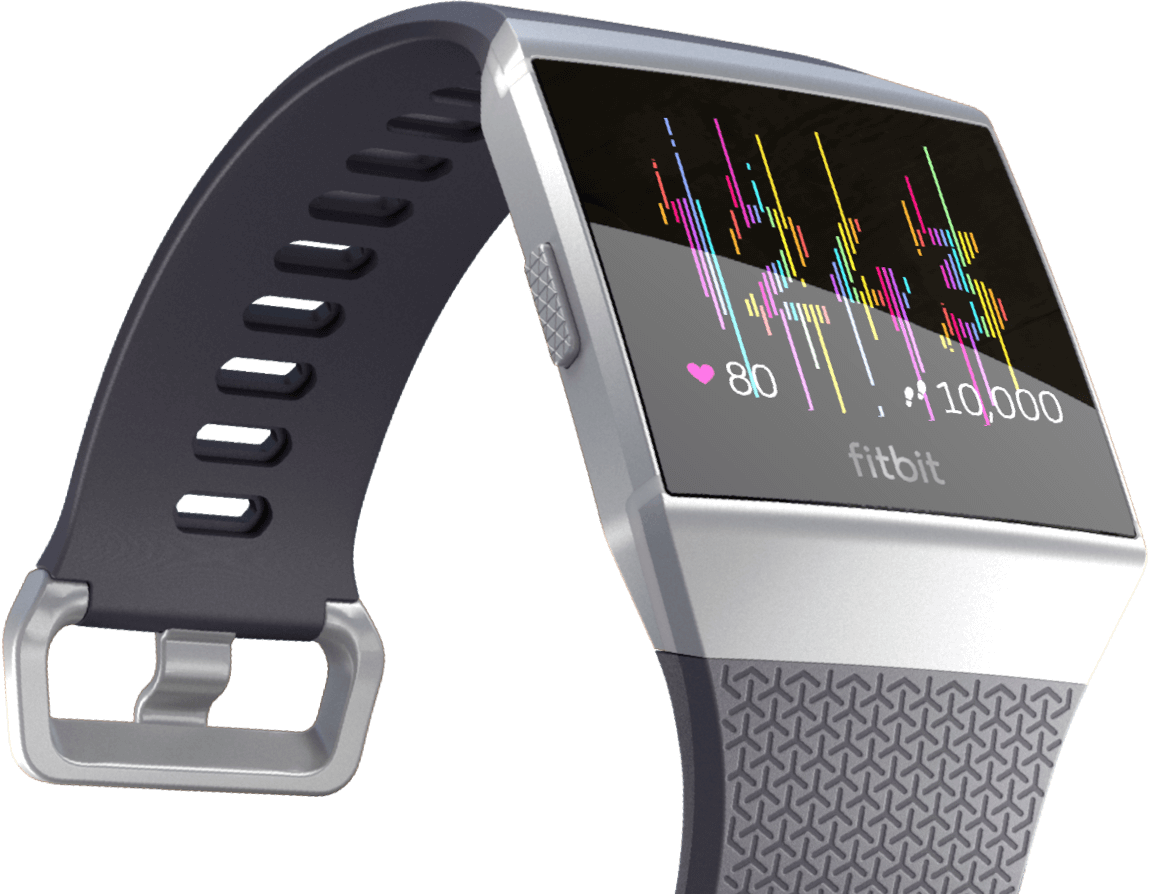 Leading global wearables brand Fitbit, today announced new apps and clock faces to help people better manage their health, directly from the wrist.Built using Fitbit's SDK, the apps and clock faces will give Fitbit smartwatch users new options to improve wellness and help manage conditions like diabetes and some types of cancer. Additionally, the apps will give health plans, employers and clinical researchers new opportunities to better support their users outside of a clinical environment, helping lead to positive health outcomes.
New digital health apps and clock faces include:*
·   Dexcom**: Dexcom helps people better manage their diabetes with continuous glucose monitoring (CGM) products and tools for patients. Via the Dexcom app being developed for Fitbit Ionic and Versa, glucose data will be relayed from the Dexcom CGM to the wrist, making it easier for users to see their Dexcom CGM data alongside Fitbitactivity data to better manage their condition.
·   Diplomat Pharmacy Inc.: Provides innovative digital health tools for oncology patients. Users could seamlessly integrate Diplomat's care management services platform to Fitbit Ionic and Versa to help manage their treatment with medication and prescription reminders.
·  Fitabase:  Fitabase provides a platform for innovative data collection to advance research efforts. Fitabase Engage is a new tool for implementing custom feedback and prompts that makes it easy for researchers to collect valuable data on the wrist using novel assessment and interaction methods.
·  Go365® by Humana: Go365® is a wellness and rewards program that helps you live a healthier life, with personalized activities, as well as tracking, support and rewards, to keep you inspired along the way.  With devices likeFitbit Ionic or Versa, Go365 members are able to track their activities towards Points and Bucks that they can redeem for rewards like e-gift cards, fitness gear, and charitable donations.
·  Limeade: An employee engagement company, Limeade integrates well-being, engagement, inclusion, aggregation and social recognition software into one seamless experience. The Limeade app and a clock face on Fitbitsmartwatches will include quick surveys and daily tips to help improve well-being. Available this week on Fitbit Ionic and Versa.
·  One Drop: One Drop is the most advanced virtual diabetes care platform in market today and provides users with evidence-based and clinically effective glucose monitoring. One Drop users will be able to sync Fitbit intraday data to their One Drop accounts and see their glucose data on their Fitbit smartwatch. Now available on Fitbit Ionic and Versa.
· Sickweather: Sickweather's mission is to provide the most accurate, predictive and meaningful sickness forecast in the world. This clock face will let you know the risk of contagious illness in your current location with alerts on the wrist and a view of top illnesses in your area.
· Walgreens: Lets users easily locate their closest Walgreens pharmacy, view Balance® Rewards points, and save money on Walgreens purchases. Now available on Fitbit Ionic and Versa.
*For those not available today, apps and clock faces are expected to be live by summer 2018.
**Will be available in the second half of 2018.