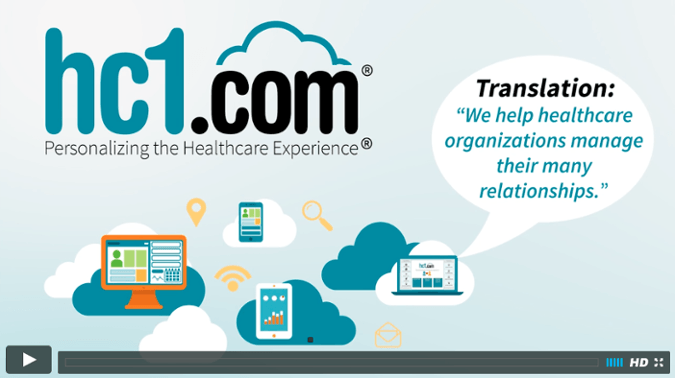 hc1.com, a Indianapolis, IN-based provider of healthcare relationship management, today announced it has raised $7 million in new Series B capital led by private equity firm Health Cloud Capital and included participation from Elevate Ventures, a long-time investor in hc1.com. The latest round of funding enables the company to continue its aggressive expansion within the healthcare CRM market, and to drive expanded adoption of its newly launched information services, including hc1 ProviderView™ and the hc1 Opioid Dashboard.
hc1.com is a healthcare CRM company (Frost & Sullivan) and is dedicated to leveraging data science to unlock answers to healthcare's biggest challenges. hc1 has been adopted across more than 1,200 lab, post-acute care, and health system locations, including Cleveland Clinic, Catholic Health Initiatives, Nationwide Children's Hospital and Sonic Healthcare. Through advanced data science, hc1 provides insight and drives action to support the delivery of high-value personalized care and drive profitable growth for healthcare organizations.
"Access to intuitive, real-time insight is key to bringing a more personalized, high-value approach to healthcare," said Brad Bostic, CEO of hc1.com. "This investment will enable us to accelerate the development of our healthcare relationship management solutions, expand our talented team, and continue to gain adoption across progressive organizations that are committed to improving healthcare through personalized service and proactive engagement."
Michael Braverman has joined hc1 as vice president, services and analytics. He is responsible for leading the delivery of hc1 solutions to customers and instituting enhanced processes and analytics to support long-term customer success. Prior to hc1, Braverman served as a director of PureConnect business operations at Genesys and held senior leadership roles at Interactive Intelligence. He earned an MBA from University of Notre Dame Mendoza College of Business and a bachelor's degree in marketing and business administration from Butler University.