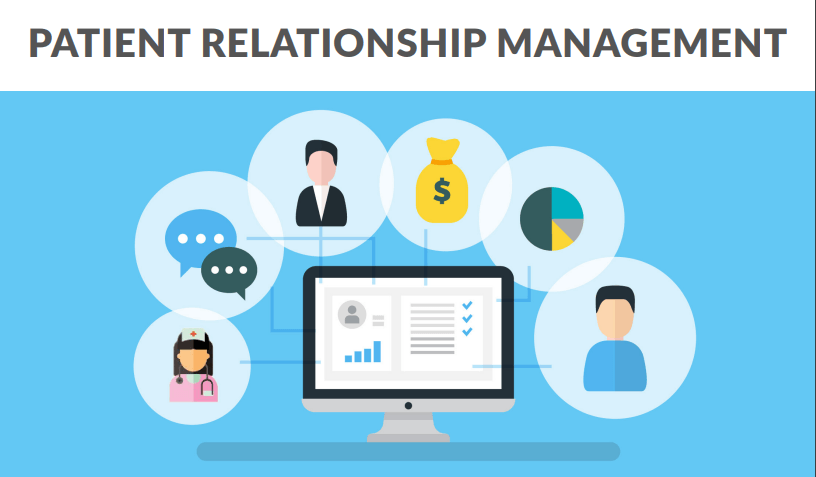 Enterprise healthcare organizations (HCOs) striving to improve patient engagement increasingly turn to solutions that can be described as patient relationship management (PRM) – but, as the latest report from Chilmark Research describes in detail, it's much more than a rebranding of customer relationship management (CRM) for healthcare.
The Market Scan Report, Patient Relationship Management: Higher Stakes Than CRM, describes why HCOs are interested in solutions that promise more targeted patient outreach, more coordinated care management, and more potential for patient self-support in between care episodes. Motivating factors include the limitations of legacy engagement solutions, the need to support patient engagement outside the four walls of the hospital, and economic factors that range from value-based care (VBC) to provider-payer convergence to higher out-of-pocket costs for patients.
"Most enterprise healthcare organizations are seeking to improve patient engagement and outreach efforts regardless of whether they are still in full-fledged fee-for-service (FFS) contracts, experimenting with VBC contracts, or taking on greater risk through accountable care organization (ACO) or Medicare Shared Savings Plan (MSSP) arrangements," says Brian Eastwood, lead author of the report.
The report identifies more than 60 PRM vendors divided among 7 core competencies – each of which matches to a core functionality for supporting and enabling PRM.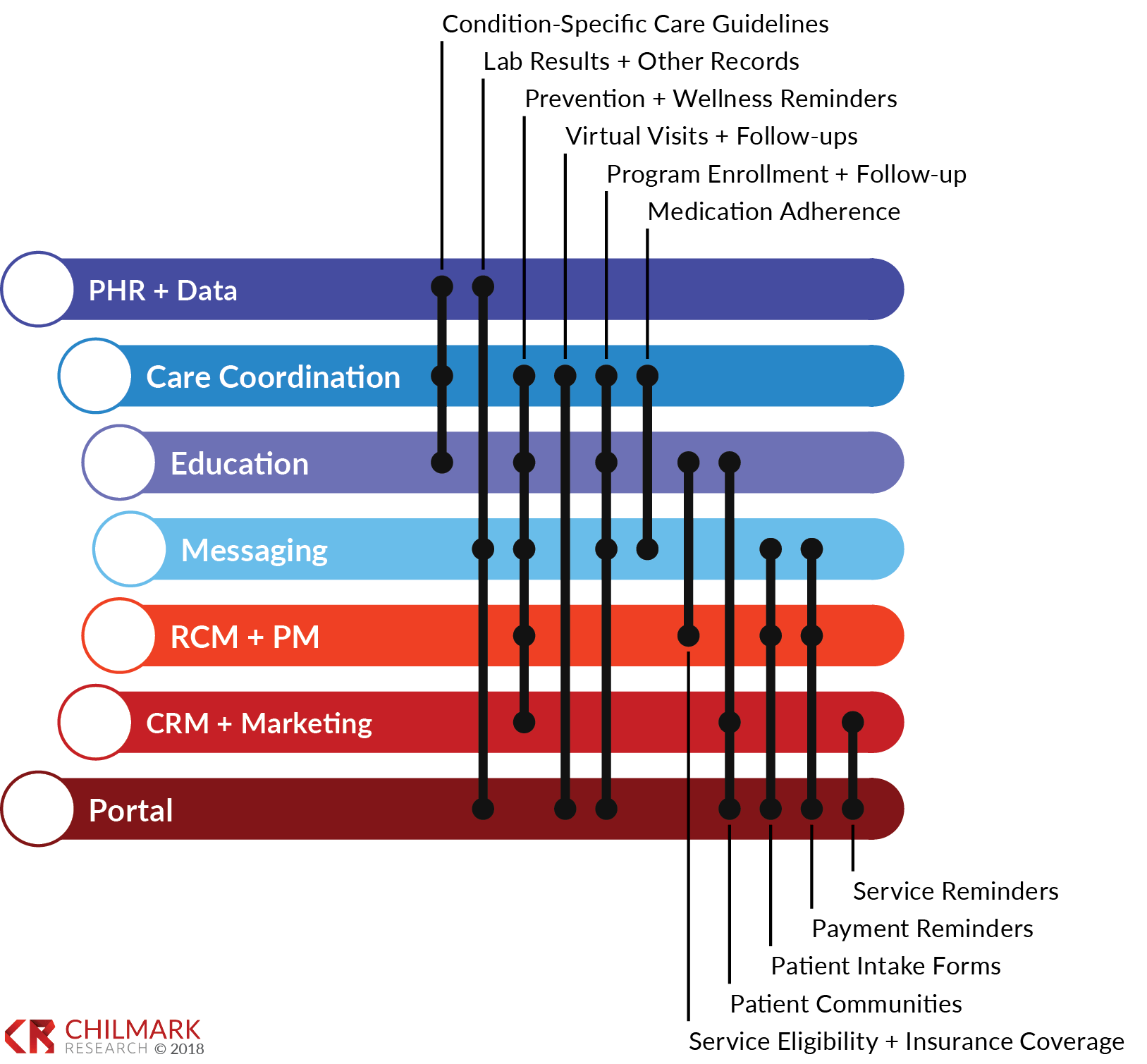 Growth across PRM market segments is expected to be modest yet uneven over the next 24 to 36 months, with traction greatest for vendors that can support enterprise HCOs making the transition to VBC. Of the 7 market segments, Care Coordination and CRM are the most active, the Portal and RCM market segments are in a state of flux, and Education, Messaging, and PHR are quiet – though the announcement of Apple's Health Records pilot may have breathed some life into the PHR sector.
The report identifies additional challenges and opportunities that vendors will face as they strive to gain market traction. It also provides recommendations for enterprise HCOs as well as vendors as they collaborate on the process of designing, developing, implementing, and updating PRM solutions in response to evolving care models, payment models,  
The report includes profiles of 13 vendors identified as representative market leaders due to factors such as brand awareness, market visibility, support for patient self-management, proven outcomes, ease of use, and product vision. Vendor solutions themselves are not rated; instead, the report grades the maturity of functionality across the market for five key PRM processes: Outreach, care management, engagement, support, and analysis.
Current and prospective vendors of PRM solutions will find this report valuable, as will providers, payers, or self-insured employers looking to buy or replace a patient engagement solution. Consultants, investors, patient advocates, and others will all benefit from this in-depth report.