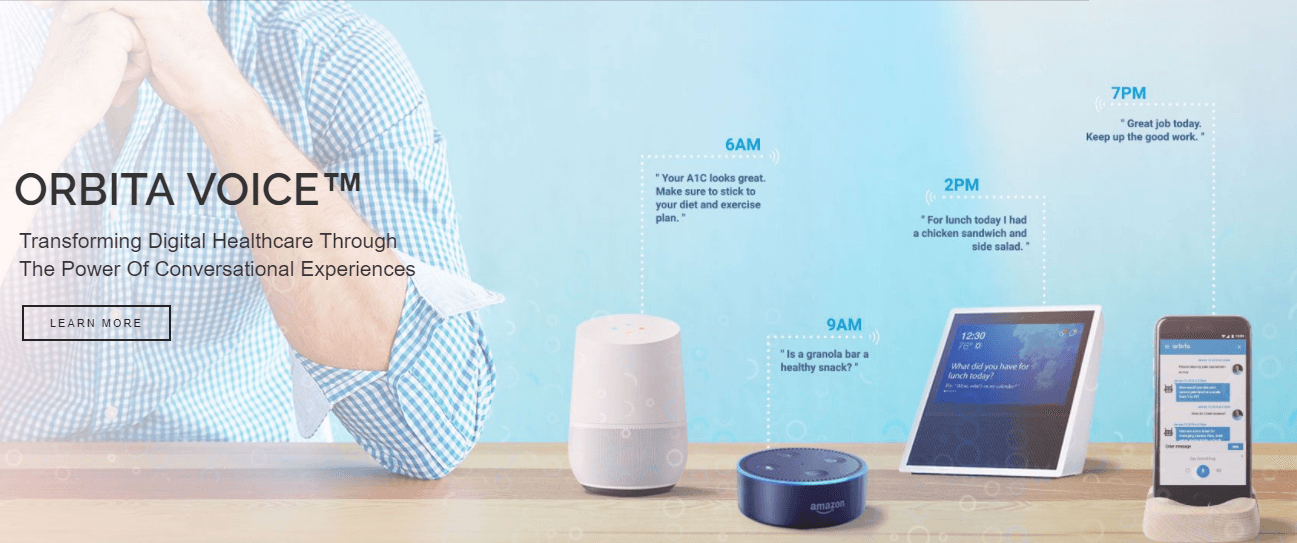 Orbita, Inc., a provider of digital experience management solutions for voice and conversational AI technologies in health and wellness applications, and Mayo Clinic have formed a relationship to deliver Mayo Clinic health and wellness content to help transform the patient journey through education, engagement and improved quality of care. The partnership between Orbita's powerful voice platform and Mayo's leading content gives organizations the ability to reach, engage and empower audiences in new and different ways to positively impact lives.
Orbita provides digital solutions that leverage next-generation voice assistant and AI technologies to vastly improve the effectiveness and efficiency of remote patient monitoring, clinical education, care delivery, and research. Developers use Orbita's platform to design, build, and manage digital and conversational healthcare solutions across multi-modal, omni-channel environments including voice assistants, web sites and mobile phones.
With Orbita, developers can enable anyone, regardless of technical skill, to easily create and maintain highly engaging, intelligent conversational experiences that help improve health outcomes, reduce costs, and minimize risks. In a time of rapid development of health care applications for voice assistants, chat bots, and medical devices, this unique collaboration offers health and wellness organizations access to a complete voice experience management platform with content from one of the world's top health care organizations.
According to Orbita President Nathan Treloar, early deployments of voice assistive and conversational solutions in healthcare are showing positive results, with powerful data demonstrating better patient adoption and engagement especially among high-risk populations. "Orbita is thrilled to collaborate with Mayo Clinic, one of the world's most respected health care organizations, to deliver their expert content into voice applications that improve consumer education, patient care coordination and clinical efficiency."