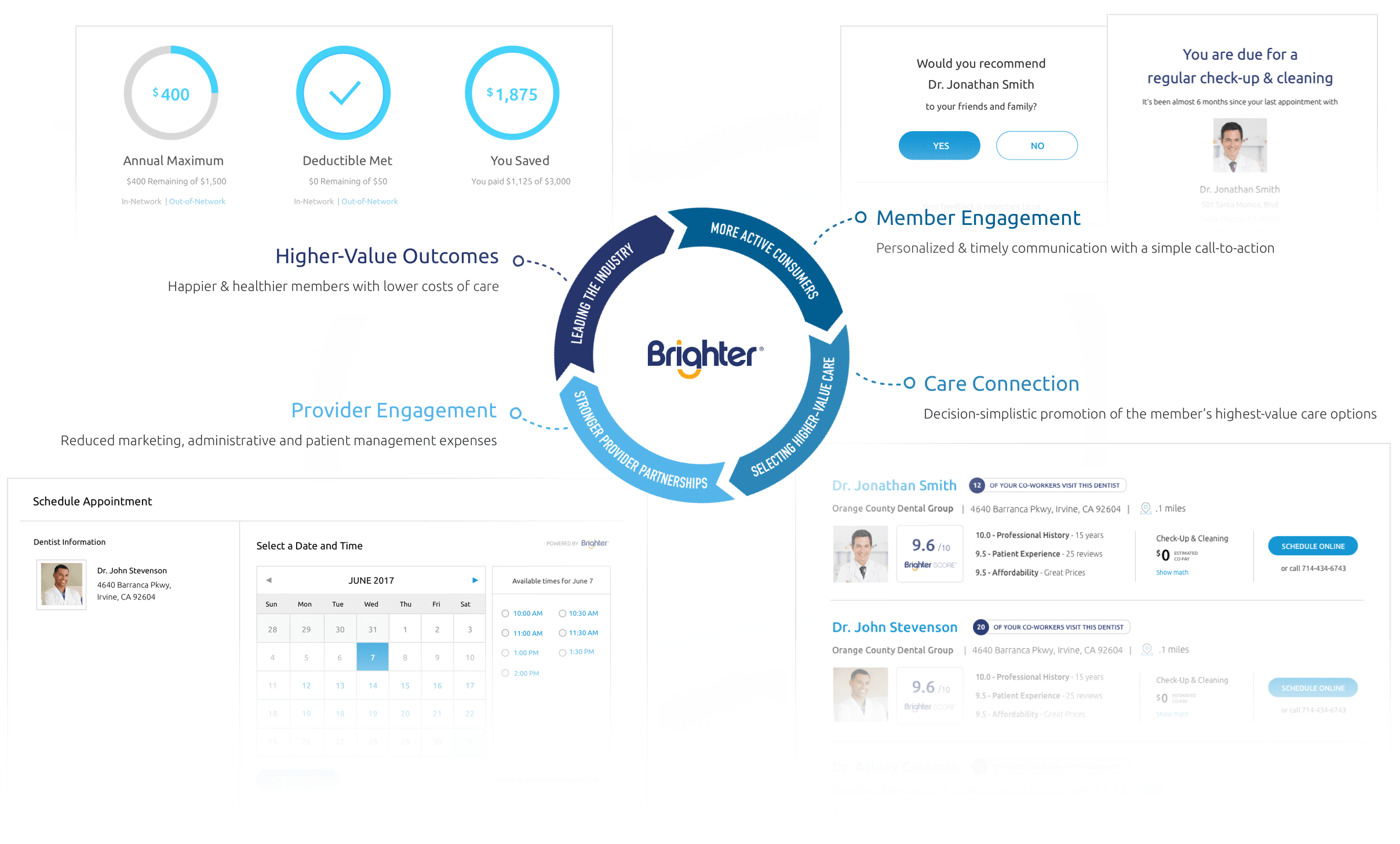 Health insurer giant Cigna has announced the acquisition of Brighter Inc., a SaaS-based digital health plan platform and engagement service provider to leading health services organizations. The acquisition of Brigther's digital health plan platform will build upon the already successful relationship between Cigna and Brighter by accelerating the development of Cigna's mobile and desktop platforms and creating new end-to-end experiences that connect health consumers and providers with the guidance, support, and incentives they need to increase quality of care and maximize cost-savings.
Brighter-Cigna Integration Plans
Brighter licenses its innovative SaaS digital health plan platform and engagement services to leading health services organizations helping them deliver best-in-class products to their customers and greater opportunities for their participating providers. As part of the acquisition, Cigna will integrate Brighter's digital health plan platform capabilities as it continuously develops and releases new end-to-end digital experiences that are designed to create deeper and more successful relationships amongst consumers, provider partners and health service organizations. 
Brighter will provide Cigna the technology, consumer expertise, innovation and speed-to-market capabilities necessary for the ongoing and critical digital transformation of health plans to enable:
– Consumers to more regularly and confidently engage with the plans, providers and wellness programs that are best able to improve their health while reducing costs
– Providers to more cost-efficiently provide their high-quality services by leveraging reduced marketing, administrative and patient-engagement expenses
– Employer plan sponsors to quickly enjoy population health management wins and data-driven recommendations for ongoing improvements
Brighter will continue operating as a market-facing, client-focused organization serving the digital health needs of its current and prospective customers, as well as become the digital health engine for Cigna markets and segments.
"When we started Brighter, we set out to use technology and consumerism to improve the health insurance experience and reduce unnecessary costs," said Brighter co-founder Jake Winebaum in a statement . "Our experience with Cigna as a partner over the past two years has proven that those goals can be accomplished. I am extremely excited to now be joining Cigna to further the realization of our shared mission. By combining Cigna's expertise, ambition and scale with Brighter's team and technology, we look forward to delivering innovative new solutions for Cigna's customers and providers."
Financial details of the acquisition were not disclosed.