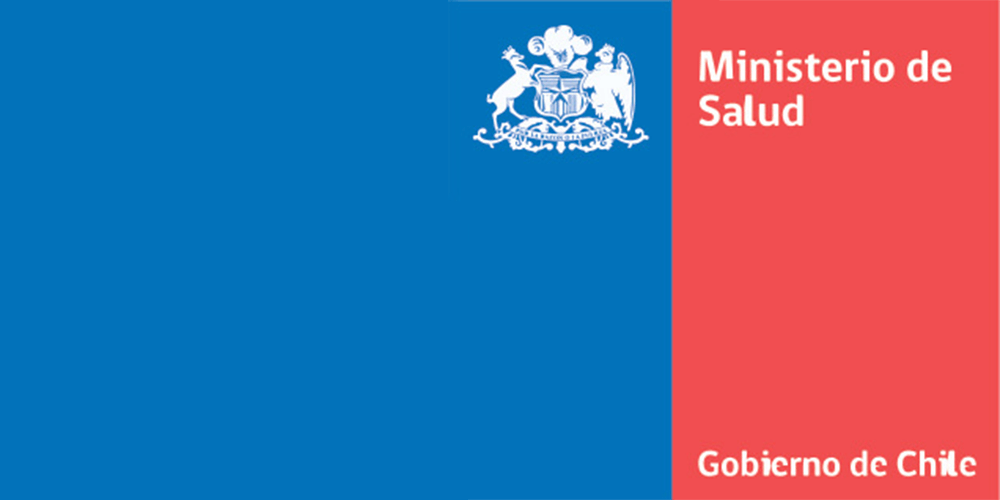 Editor's Note:  Co-written by  Soledad Munoz, CIO of MINSAL, Aashima Gupta, Global Head of Healthcare Solutions at Google Cloud and Michael Leppitsch, Digital Strategies for Global Enterprises at Google Cloud. 
The Chilean Ministry of Health has been grappling with a big first-world problem. A significant proportion of its 18 million people suffer from chronic conditions, including obesity, diabetes, cancer, and heart disease.
But implementing a national mandate to improve these statistics is challenging because of the structure of the Chilean health care system: its 400 federal hospitals, which include the country's most sophisticated specialty practices, are stationed mostly in urban areas, while most of its populace receive healthcare from its network of thousands of rural clinics, which are federally funded but controlled at the municipal level.
Patients' medical histories were often inaccessible. The power of telemedicine was unachievable, and any notion of interoperability was a pipe dream. All of these problems were compounded by a legacy IT architecture that impaired the agility that the entire sector needs to meet the needs of patients, citizens, and visitors.
So, as part of a national agenda to promote preventive medicine and wellness, MINSAL (as the health ministry is known) has recently set out to modernize the nation's IT systems with an API-based platform to securely connect and manage the apps, systems, and data spanning all providers in the healthcare network.
The initial results are promising, and already several other Chilean government agencies are looking to MINSAL as an exemplar of how to employ an API-based strategy to better serve the country's 18 million citizens.
The Journey: MINSAL's Embrace of Technology in Healthcare
Even before shifting to an API-based architecture, MINSAL has long been improving health services for the entire nation. As in other countries, its methods have long been rooted in traditional mechanisms: laws, regulations, infrastructure, etc. Within this framework, the ministry has been able to achieve important results. But increasingly the ministry has recognized that technology has to be the foundation for the next wave of improvements.
Much of the effort has been driven by Soledad Munoz, MINSAL's long-serving CIO. Munoz sees technology in public health as transformative to Chile and sponsors opportunities that enable the agency to jump technologically and generationally. Her goal is both to improve patient outcomes through better healthcare, and to improve satisfaction by providing transparency and delivering information directly into users' hands via mobile devices, online portals, and terminals in clinics.  
Individual program goals include the simplification of clinical and administrative attention processes, reduction of waiting times for care, and improved access to healthcare. After other attempts at IT solutions, including a SOA-based architecture, failed, MINSAL recognized that these goals could only be achieved if all the healthcare system's components cooperated in delivering the necessary services, and if thousands of applications and databases interoperated in an open yet secure manner. The modern, national API-based technology architecture, with Google's Apigee as the enabling platform, brings the entire sector in line with modern web development best practices.
From Telemedicine to Better Data: How Technology Can Improve Health in Chile
A national health survey in 2003 revealed that rates of chronic conditions such as obesity, diabetes, cancer, and heart disease now have reached epidemic proportions: 61% of the population was overweight or obese, 33% had hypertension, 6% had diabetes, and 17% had had depressive symptoms during the previous year. These chronic conditions now consume 80% of primary health care resources in Chile.
To address this challenge, MINSAL is promoting preventive medicine and wellness via a national agenda that requires health systems to become more proactive beyond trauma-based treatment. Systems, technologies, and processes are shifting to promote, prevent, treat, and rehabilitate people's chronic needs, and effectively adapt lifestyles to include healthier behaviors.
To improve outcomes, the ministry continuously pursues new monitoring and health management devices to integrate into its system. In clinics, for example,  the country is promoting better care by investing in an architecture that ensures that records from diabetic dialysis procedures are automatically incorporated into the patient's clinical record.
Chile is also advancing in outpatient home treatment, testing tensometers, glucometer, saturometer, and other devices. With the national API platform in place, records from these systems should also be much more easily included via secure telemetry into the patient's health record. 
Ms. Munoz explains that because public trust improves public health policy participation and compliance, one important goal is to continuously improve how citizens feel about the health system. Citizens need to trust that the overall system is responsive, that MINSAL policies are timely, and that measurements of the healthcare system's impacts are trustworthy. To achieve the necessary security and privacy, the system ties into the national identity system via APIs. This provides a foundation that Chile augments with biometrics, so that the records are uniquely associated with the right person, and access to them can be controlled by the citizens themselves.  
To better understand the many aspects of the health system and the impact on the citizen, MINSAL has put into operation a big data platform to analyze healthcare information. The ministry also partners with the Statistics Ministry (INE) to improve data collection, develop new metrics, and  elevate analysis of the health sector. Within the health sector, the new API framework greatly simplifies the acquisition of data, which in turn unlocks the value of big data and analysis technologies that yield better insight.
Insurance is another important element that directly affects the well-being of patients and citizens. Chile's innovative financing models are dominated by a public system that automatically deducts easy-to-understand premiums from payrolls. A private health system also exists, with higher premiums and more tailored services. Using APIs as enablers, MINSAL fosters transparency for participants in both systems. Patients can have access to services in both, so management of payments and services is of interest to the individual patient, the ministry, as well as the various providers.  
A Bright Future for Chilean Healthcare
Now that capabilities are becoming available via APIs, MINSAL will begin sponsoring hackathons, in partnership with other Chilean institutions.  Ms. Munoz has already presented at several events targeting the entrepreneurial community in Santiago, and plans similar actions in other cities. This program will encourage existing institutions, software developers, and startups to participate, bring new ideas, and develop innovations and scenarios that would never otherwise appear.
MINSAL has found that social determinants greatly influence health decisions: choices in food, selection of facilities, participation in social circles, etc. By tapping into the wider ecosystem of software developers in Chile, new solutions could measurably affect underserved populations and change behavior. For example, data from the Ministry of Education of Chile (MINEDUC) could be mashed up with MINSAL data as well as data from other APIs to create useful applications and insights. One specific area of interest is raising awareness of the nutritional profiles of traditional and packaged foods, not only using labeling and information standards, but also integrating this information into the classroom and the daily lifestyles of families. 
Chile already leads Latin America in national health programs, and works closely with other countries to develop and coordinate programs and policies. By partnering with Google and adopting an API-based architecture with the explicit goal of improving outcomes and efficacy of the health care system, it stands to maintain the lead and demonstrate how modern architectures can pave the way to better health for billions of people.  
Bios
Aashima Gupta spearheads healthcare solutions for Google Cloud, helping healthcare organizations identify new models for care, revenue generation, improved patient experiences, and secure data sharing incorporating machine learning, AI, Google Cloud and APIs. Previously, Aashima led Digital Health Incubations at Kaiser Permanente. She has authored several healthcare articles and is a frequent speaker at industry forums. She is the founder of GirlsInTek, an initiative with a purpose is to ignite girls' innovative talents and interest in computer science.
Michael Leppitsch develops digital transformation strategies for global Fortune 1000 executives who are ramping their enterprises into the digital economy. For the last 20 years, Michael has advised hundreds of key decision makers in strategic acquisitions and investments, created innovative business models and technologies, and founded and operated several startups.