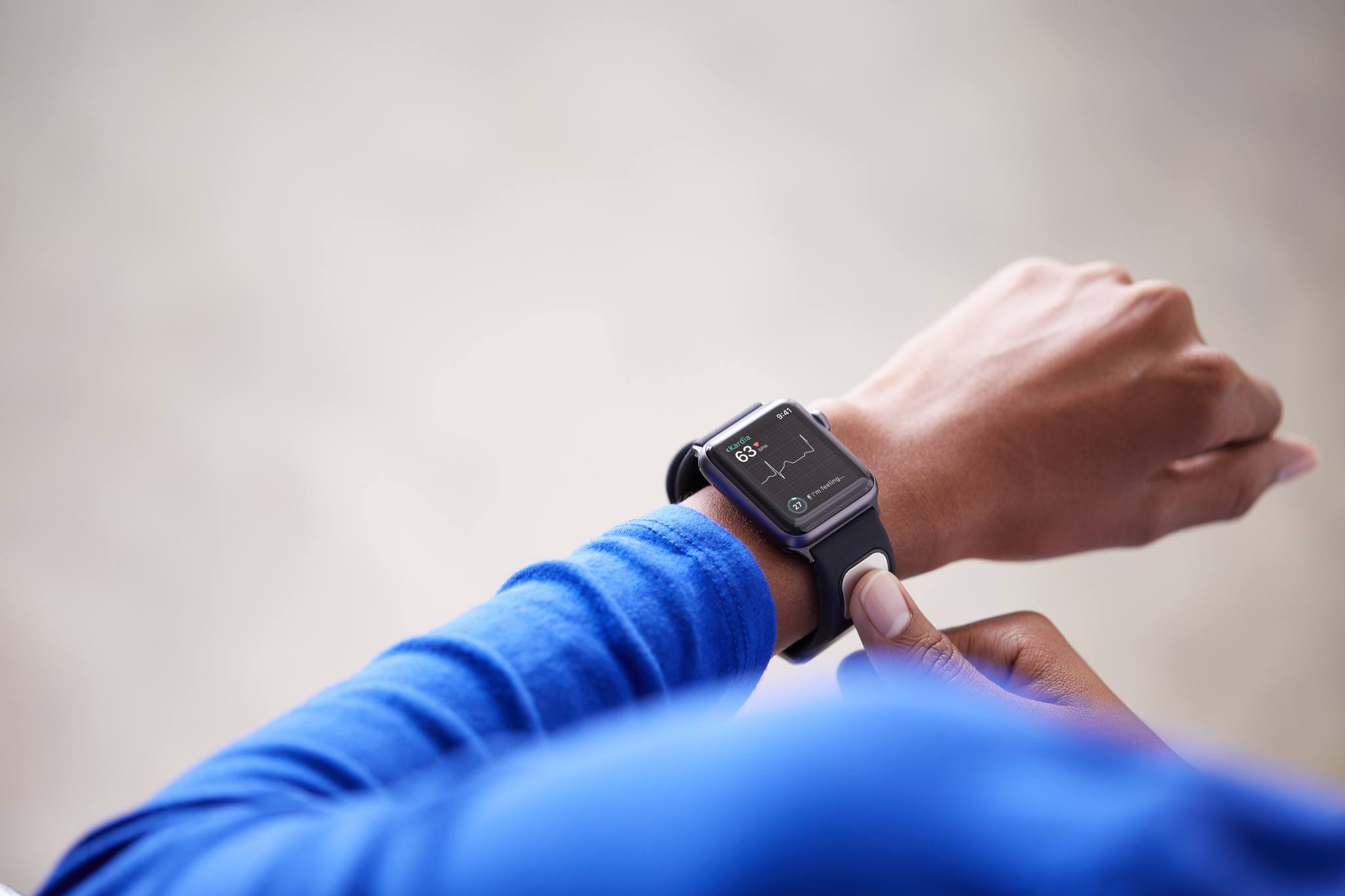 AliveCor, a FDA-cleared personal electrocardiogram (EKG) technology, today announced FDA clearance of KardiaBand in the U.S., allowing Apple Watch users to discreetly capture their EKG anytime, anywhere in order to quickly detect normal sinus heart rhythms and atrial fibrillation (AFib), the most common heart arrhythmia. The announcement marks first FDA-cleared medical device accessory for the Apple Watch, KardiaBand can record an EKG in 30 seconds with just a touch of its integrated sensor. Results from the Kardia App are displayed on the face of Apple Watch.
Atrial Fibrillation (AFib), is the most common heart arrhythmia, and a leading cause of stroke. AFib affects more than 30 million people worldwide, and one in four people over the age of 40 are at risk for developing it. Millions of people around the world are unknowingly living with AFib. Yet, two out of three strokes are preventable when AFib is detected and treated appropriately.
AliveCor's KardiaMobile and KardiaBand enable people and their care teams to easily, quickly and inexpensively detect and manage possible abnormal heart rhythms. KardiaBand is available starting today for $199 and requires subscription to AliveCor's Premium service for $99 a year.
The combined system includes SmartRhythm notifications on Apple Watch; unlimited EKG recordings; automatic detection of Atrial Fibrillation or normal sinus rhythm; the unlimited ability to send EKG readings to anyone via email; unlimited cloud history and reporting of all EKGs ever taken; weight and medication tracking; and a mailed monthly paper report on readings taken each calendar month. 
AliveCor is also introducing SmartRhythm, a new feature within the Kardia app for Apple Watch. SmartRhythm uses artificial intelligence in concert with inputs from the Watch's heart rate and activity sensors to continuously evaluate the correlation between heart activity and physical activity. When SmartRhythm detects that heart rate and activity are out of sync, the device notifies users to capture an EKG with KardiaBand, or with KardiaMobile, AliveCor's popular, portable EKG reader.
"This is a paradigm shift for cardiac care as well as an important advance in healthcare," said Dr. Ronald P. Karlsberg, MD FACC, Board Certified Cardiologist and Clinical Professor of Medicine, Cedars Sinai Heart Institute and David Geffen School of Medicine UCLA. "Today, EKGs are available only in offices and hospitals, using complex equipment, and usually only after a life threatening event, for example a stroke. With an EKG device on the wrist, AFib can be detected wherever the patient is, 24 hours a day. In randomized research trials, KardiaMobile, the first AliveCor EKG device, proved to be superior to routine care provided by physicians. Today, KardiaBand is a giant leap in personalized health care"