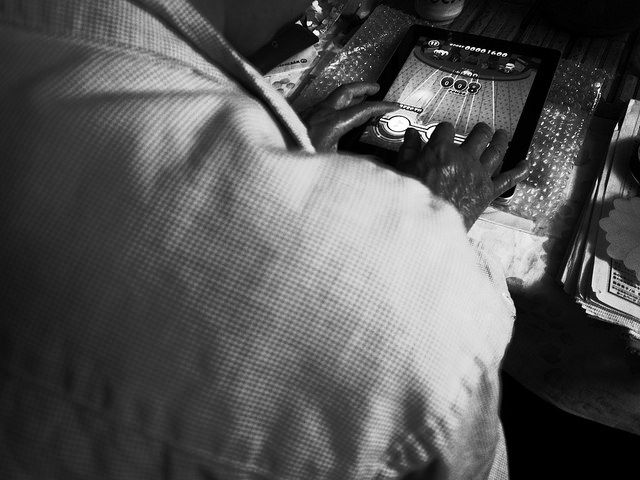 Gamification technology has become a powerful tool in delivering healthcare today. Through games, developers can utilize goal-oriented treatment that is designed to help patients overcome a variety of challenges ordinary treatment can fail at. Gaming is a powerful tool for immersion, so patients may not be as aware of the effects of treatment. Patients can be pushed past their previous limits with only gentle nudging if they are invested in game therapy.
The field is wide open for breakthroughs, but there are already some very promising benefits to treating chronic diseases, addiction, anxiety and other mental health challenges with gamfication.
Anxiety
One of the keys to relapse lies in anxiety. Gamficiation can be part of a holistic approach that helps patients to overcome specific sources of anxiety. A residential facility like The Recovery Village may offer games as a tool to help patients find ways to deal with these challenges in the world.
A BBC writer pointed out how the game Firewatch was able to help him realize he could approach situations with a solvable mindset, the first step toward seeking help. There are studies where VR is used as a tool to overcome anxiety caused by large crowds or heights. In at least one recommendation, VR can be utilized to help patients learn and understand more about airplanes and airport terminals.  
By targeting our specific fears, gamficiation can help us work through these sources of anxiety.
Engagement
Games are fun by definition, and what is fun can take many forms. Problem-solving is a common theme found in gaming, even mainstream gaming, and can be utilized to powerful effect in therapy. There are also games requiring teamwork that teach reliance and leadership skills.
Games also help to create awareness or highlight certain situations that affect us. In mainstream gaming, a series like Assassin's Creed can provide us some historical context for major moments in history. That same concept can be utilized in specialized simulations, where therapists can teach patients to overcome the various triggers that lead to addictive behavior (such as accumulation of stress, or impulse cravings).
Exposure therapy is a powerful tool to help patients target the factors that contribute to addictive behavior. The odds of relapse on an unmotivated individual are far higher, which is why it's crucial that therapists continue to find ways to engage patients on the emotional and intellectual level.
Games can also provide an important vessel for discussion. Everyone can watch someone walk through a simulation, then participate in a discussion about what was seen and what could be done differently.
These group sessions already provide valuable space for positive feedback, with teamwork elements integrated through the usage of gaming.
Final Thoughts
Immersion can be a powerful tool in treatment, especially as we explore alternative methods to delivering patient care in the medical and mental health fields, and VR is an important breakthrough with big implications. VR can help with both anxiety, and physical ailments, providing a one-two punch for many common ailments. Additionally, gaming in general can help solve some issues related to loneliness.
The field of gamficiation in addiction treatment, and psychology in general, shows a great deal of promise. It is also vastly untapped, and more patient engagement is needed to see these real world benefits up close. That said, gaming (especially VR gaming) can be a powerful and cost-effective way to treat the common sources of patient anxiety.