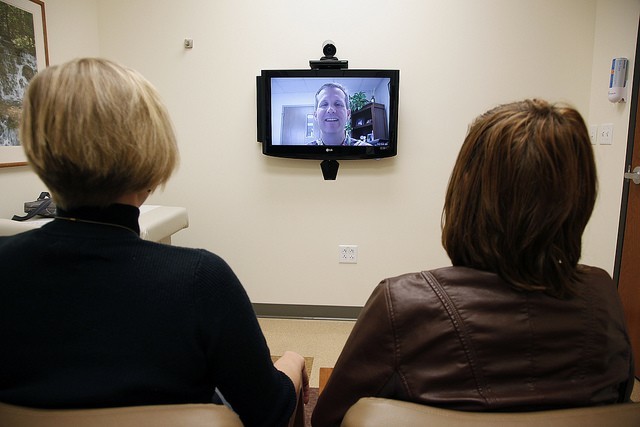 Editor's Note: D'Arcy Guerin Gue is a co-founder of Phoenix, with over 25 years of experience in executive leadership, strategic planning, IT services, knowledge leadership, and industry  relations —  with a special focus on patient engagement and federal compliance issues. She currently serves as the Director of Industry Relations at Phoenix Health Systems, a division of Medsphere Systems
In a world where only the wealthy suffered from addiction, we wouldn't have to worry so much about the effectiveness of treatment or who was going to pay for it.
But most people don't live in Malibu or have access to Betty Ford, so efficacy matters.
Especially to insurance organizations, including the federal government, which have become increasingly more hesitant in recent years to pay for inpatient addiction treatment when it seems no one can demonstrate what actually works.
"Substance abuse providers generally have insufficient data to demonstrate the effectiveness of their treatments," writes Health Data Management reporter Joe Goedert. "As a result, insurers are becoming highly distrustful of addiction treatment; and reimbursement amounts are falling as payers start to move to value-based contracting."
The use of telehealth and telemedicine to track the effectiveness of treatment among those plagued by addiction is only the most recent trend in remote patient care. According to the American Telemedicine Association, about half of all states have passed laws mandating coverage by insurers of telemedical services. The legislation could prove useful to insurance companies and CMS if telemedicine provides better data on what works in treating addiction.
Map Health Management, a data analytics firm focused on behavioral health and addiction treatment, is working with insurers to determine effective treatment modalities and identify care providers that effectively maintain a relationship with patients after they leave the hospital. Telehealth / telemedicine offers a tool that both enables these efforts and makes them cost effective.
According to Map Health Management CEO Jacob Levenson, the effective use of telehealth technologies may be so important to effective addition treatment in the future that they become the dividing line between failure and success for providers.
"Some 30 percent to 40 percent of providers may not be in business within five years because they can't adapt," Levenson told Health Data Management.
Telehealth is one component in an innovative opioid treatment research project being conducted in Washington, DC. In a departure from the norm, the program is oriented around the practice of Edwin Chapman, MD, in partnership with Howard University's Urban Health Initiative.
In this impoverished corner of the nation's capital, Dr. Chapman's patients in the study average 52 years of age and 10 years of incarceration. About 60 percent live with hepatitis C, 10 percent are HIV positive and all are long-term users of opioids, primarily heroin.
Chapman's experience showed him that the opioid replacement buprenorphine effectively stabilized his patients' addiction issues enough that they could face other life challenges so long as they had access to comprehensive care, including psychiatric services. While access to the opioid replacement was available, care and counseling were not.
So Chapman and Howard Professor Chiledum Ahaghotu, M.D., worked together to create the Buprenorphine Integrated Care Delivery Project model.
"I was looking to improve care for vulnerable populations, and to avoid an overutilization of [high-cost] resources," such as emergency care, says Ahaghotu.
Thus, the project incorporates three essential components:
1. Comprehensive care coordinators work closely with both primary care and behavioral health providers to help develop patient-centered care plans.
2. A shared electronic health record platform across all providers delivers services to the patient. Patients consent to share their health data with various providers.
3. A telehealth program allows Chapman's patients to see him as well as a behavioral health specialist during the same office visit.
The entire project is funded by a four-year grant from Washington, DC's, department of health and aims to reduce the cost of addiction treatment, which generally costs Medicaid roughly five times that of a typical Medicaid patient.
If the DC project and others like it prove effective in reducing incidences of drug relapse and lowering costs of treatment, you can be sure that the federal government and private insurers will notice and implement policies aligned with what works. Evidence suggests telehealth and telemedicine solutions will be a part of that overall solution.