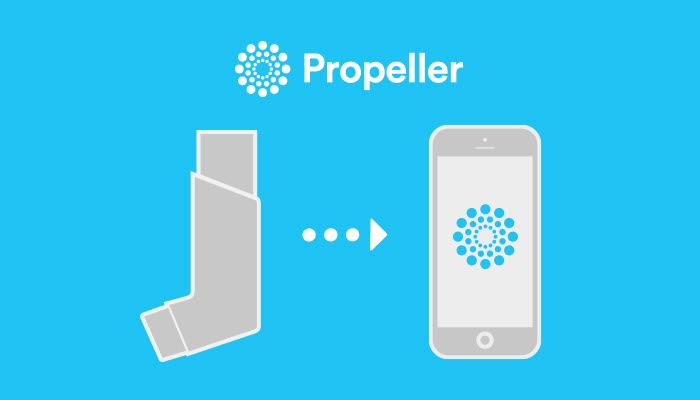 Propeller Health and Express Scripts has announced a strategic partnership to provide Propeller's FDA-cleared digital solution to Express Scripts members using inhaler sensors and a mobile app to manage asthma or COPD. This collaboration represents the largest respiratory digital health deployment with a pharmacy benefit manager to date.
Propeller's digital sensors enable remote monitoring for patients enrolled in Express Scripts' Pulmonary Care Value Program (PCV), which combines specialized pulmonary pharmacist clinical support, patient engagement and quality-based pharmacy networks to improve patient care while lowering healthcare costs. 
Using Bluetooth technology, a Propeller digital sensor is attached to a patient's inhaler and synced to his or her smartphone. The inhaler activity trends are reviewed by pulmonary pharmacists within Express Scripts' Pulmonary Therapeutic Resource CenterSM (TRC). When the Pulmonary TRC sees that a patient is overusing their rescue inhaler or is non-adherent with their controller medication, pulmonary pharmacists engage and perform counseling using patient-specific data. Through the Propeller mobile app, patients with asthma or COPD also can track their symptoms and triggers, monitor daily asthma condition forecasts and receive tips to encourage more effective self-management.
Express Scripts members who participated in an early-stage version of this solution saw an 80 percent reduction in average rescue events per day and a significant improvement in adherence to their asthma controller medication.
"We're excited to partner with Express Scripts to bring the benefits of digital medicine and connected respiratory care to their members," said Propeller co-founder and CEO, David Van Sickle in a statement. "With data and guidance from Propeller, members can expect to improve self-management and to receive timely, supportive assistance from the clinical respiratory team at Express Scripts."