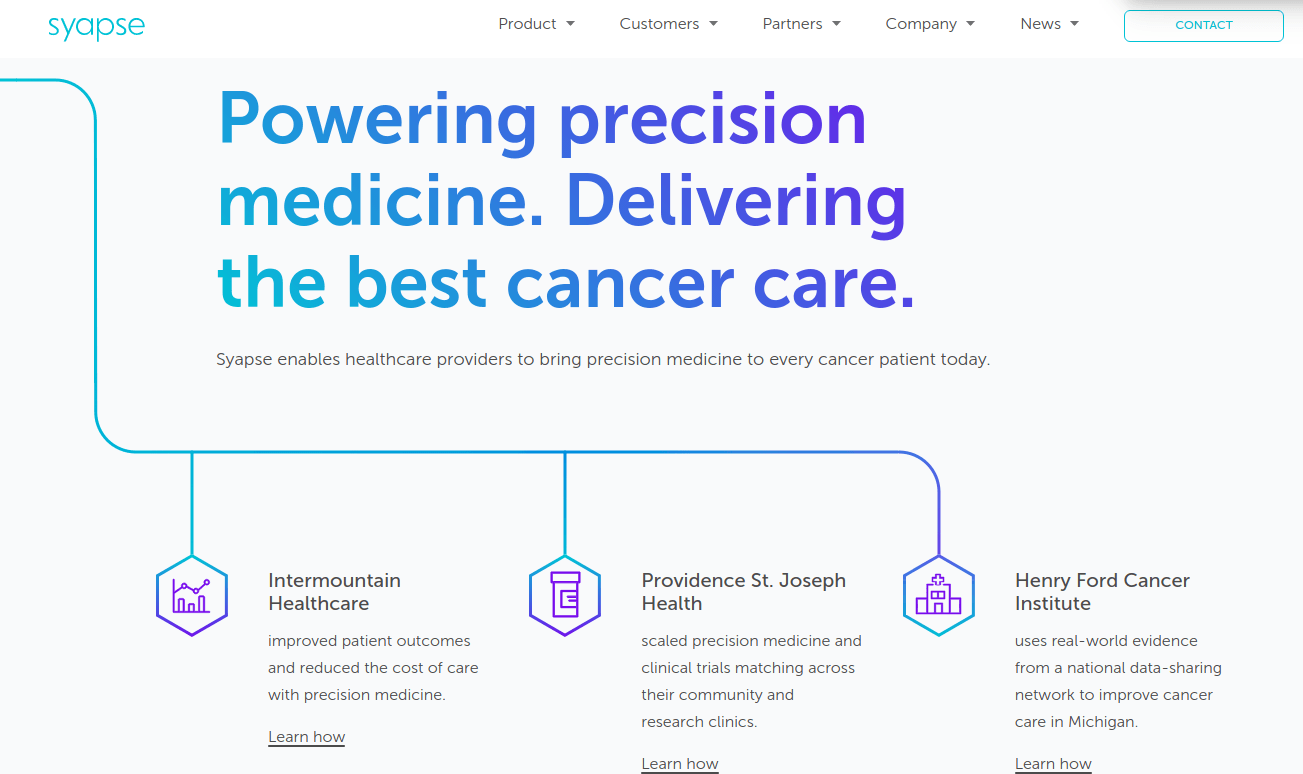 Syapse, a a San Francisco, CA-based provider of precision oncology solutions, has raised $30 million in Series D financing. Participants include existing investors Ascension Ventures, GE Ventures, Intermountain Healthcare Innovation Fund, Safeguard Scientifics, and Social Capital, as well as new investors Amgen Ventures, Medidata Solutions, Merck Global Health Innovation Fund, and Roche Venture Fund.
The company plans to use the latest round of funding to expand operations and bring its precision oncology solutions to more providers and their cancer patients. In addition to enabling precision medicine at more community health systems, Syapse's expansion will allow its customers to increase patient access to clinical trials.
Founded in 2008, Syapse's oncology software platform enables oncologists to practice precision medicine consistently across large health systems. The Syapse Data Sharing Network puts the power of real-world evidence in the hands of oncologists, enabling physicians to view treatments and outcomes for patients across the country and use this information to improve treatment decisions for their own patients.
With precision medicine, physicians can deliver personalized cancer care based on a patient's clinical and genomic profile, an approach that has been shown to improve care, lower costs, and increase efficiency.
To date, Syapse manages one million active cancer cases at nearly 300 hospitals in 25 states. Customers include Intermountain Healthcare, Providence St. Joseph Health, Henry Ford Health System, Aurora Health Care, Catholic Health Initiatives and Dignity Health.
"Precision medicine is transforming cancer care, and to deliver it to patients across the country we need to bring together the many stakeholders across industries," said Ken Tarkoff, CEO of Syapse in a statement. "This funding round does exactly that—helping Syapse and healthcare providers implement large-scale precision oncology programs by uniting a world-class group of healthcare, oncology, technology, and life science leaders. The round is also recognition that Syapse is making precision medicine a reality for more oncologists and their patients."