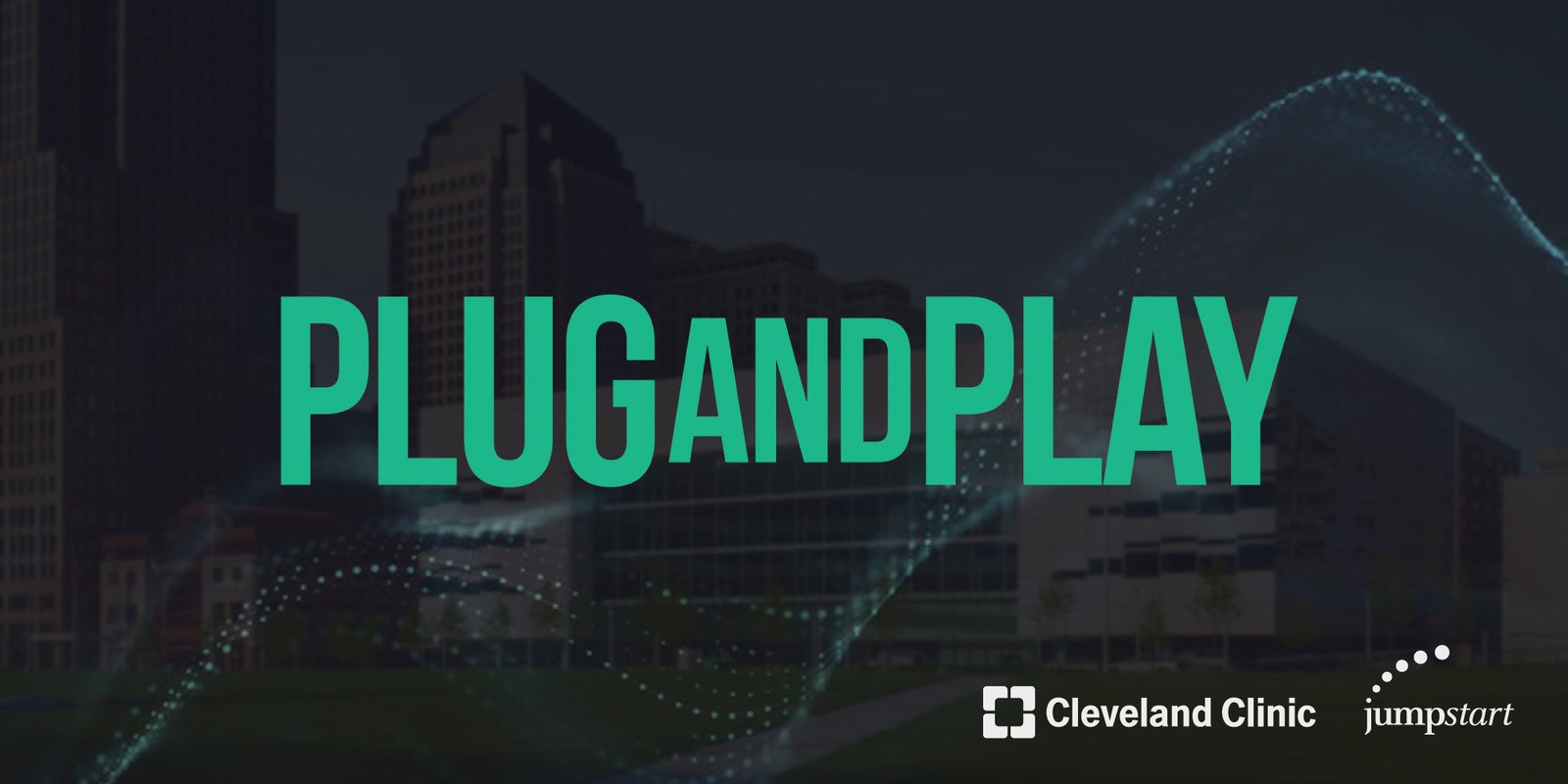 Cleveland Clinic and JumpStart Inc. have announced a three-year partnership with Silicon Valley-based Plug and Play to create a new accelerator focused on biotech and digital health innovation in downtown Cleveland's Global Center for Health Innovation.
As part of the partnership, the three organizations will work together — with support from Ohio Third Frontier and additional institutions and corporations — to attract dozens of U.S. and international biotech/digital health startups to Cleveland each year.
Biotech/Digital Health Accelerator Details
Starting in Spring 2018, the "Plug and Play Cleveland HealthTech Accelerator" will operate two cohort programs annually. The HealthTech Accelerator team will evaluate hundreds of startups from across the globe which are then vetted down to cohorts of at least 10 companies every six months. Cleveland Clinic, JumpStart and all Ohio-based collaborators will also make every effort to encourage participating startups to stay in Cleveland post-graduation.
The Cleveland HealthTech Accelerator will initially be joint-funded by Cleveland Clinic and JumpStart along with support from their longtime partner The Ohio Third Frontier. Additional founding partners, including Ohio and outside-of-Ohio healthcare institutions, corporations and foundations focused on innovation and commercialization are also anticipated to join the initiative in the future. Additionally, Cleveland Clinic will collaborate with up to six Plug and Play cohort companies each year to pilot their new healthcare innovations, while JumpStart will help to select companies in each cohort as well as invest in many of the companies participating who have committed to stay in Ohio.
"We are excited to work together to attract large companies, small companies, entrepreneurs, investors and future employees to come together to advance healthcare innovation," said Brian Donley, M.D., Cleveland Clinic Chief of Staff in a statement. "Bringing this activity to our region will help continue the growth of our healthcare-based economy, leading to new treatments for our patients and patients around the world."