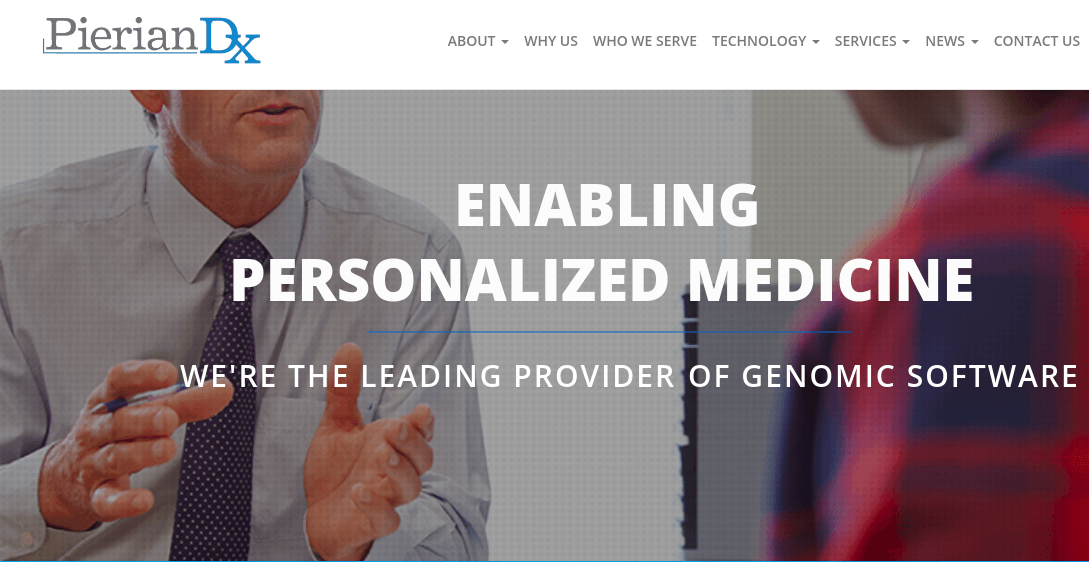 Cleveland Clinic has selected PierianDx to utilize its integrated "one space" workflow and analysis solution, Clinical Genomicist Workspace (CGW), to advance precision medicine for patients. By joining the PierianDx customer network, Cleveland Clinic can now access the shared constitutional and somatic genomic data within CGW's knowledge base, a robust database comprised of millions of biomedical findings driven by public and highly curated sources.
PierianDx enables clinical labs to deliver patient-specific diagnosis and treatments based on an individual's DNA for cancers and hereditary diseases. Prior to PierianDx, no sophisticated solution existed for clinical labs to easily and seamlessly sequence, analyze, interpret and report on a patient's genes and their implications for diagnosis and individualized therapy.
Each customer added to the PierianDx community expands the intelligence of the PierianDx Collaborative Knowledgebase, a comprehensive database containing millions of biomedical findings that are constantly updated. Join the growing team of health systems, academic medical centers, cancer centers, children's hospitals and commercial labs who have turned to PierianDx for a complete solution to their NGS testing needs.
"Genomic data sharing and collaboration have become increasingly essential to producing clinically actionable outcomes for patients," noted Rakesh Nagarajan, Chief Biomedical Informatics Officer for PierianDx in a statement. "More customers like Cleveland Clinic contributing to our knowledgebase will amplify the intelligence of our platform that is constantly updated with the latest curated publications, population frequency data, FDA drug label and treatment guidelines, and reported disease variants."